Welcome to Stuart Line Cruises' April
Newsletter
For those of you who are new to our monthly ramblings, welcome! And for those who have been loyal readers for some time, welcome back to your favourite read of the month!

It has been a cracking April so far and this month has given us an insight into what this summer truly holds for us.

With the warmer months looming upon us there seems to be a great buzz around the Marina and the Seafront again and with so many great cruises and indeed the return of some old favourites which have been missing for a couple of years, we hope that there may been some which you may have never thought of before and which may take your fancy!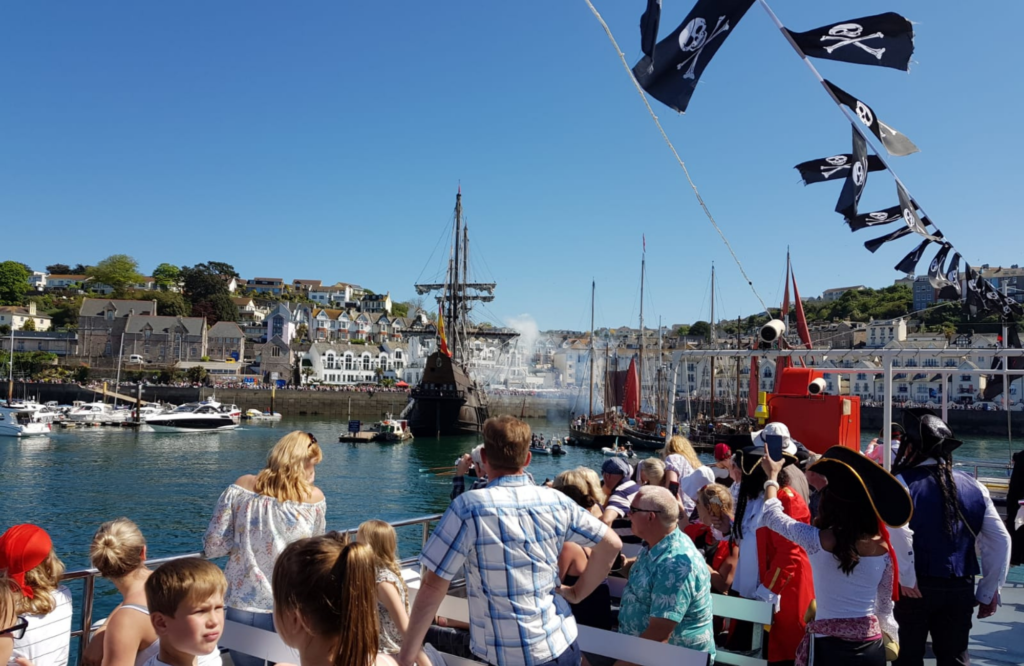 Brixham Pirate Festival
At the end of this month, we see the return of Brixham Pirate Festival for its 12th year running.
We will be sailing into the event on the first and last day of the event for all things pirate!
There will be stalls lining the streets and traders around the Quay, buskers and street entertainers, militia and reenactors at the festival. If that's not enough there will be displays of cannon fire throughout the day and live pirate rock, folk and sea shanty music.
The wonderful Tall Ship Atyla will be sailing to The Brixham Pirate Festival from Bilbao, her home port.
This event is great for ages as there is just so much going on. Avast! Anyone can be a pirate at the Brixham Pirate Festival! Not one to be missed!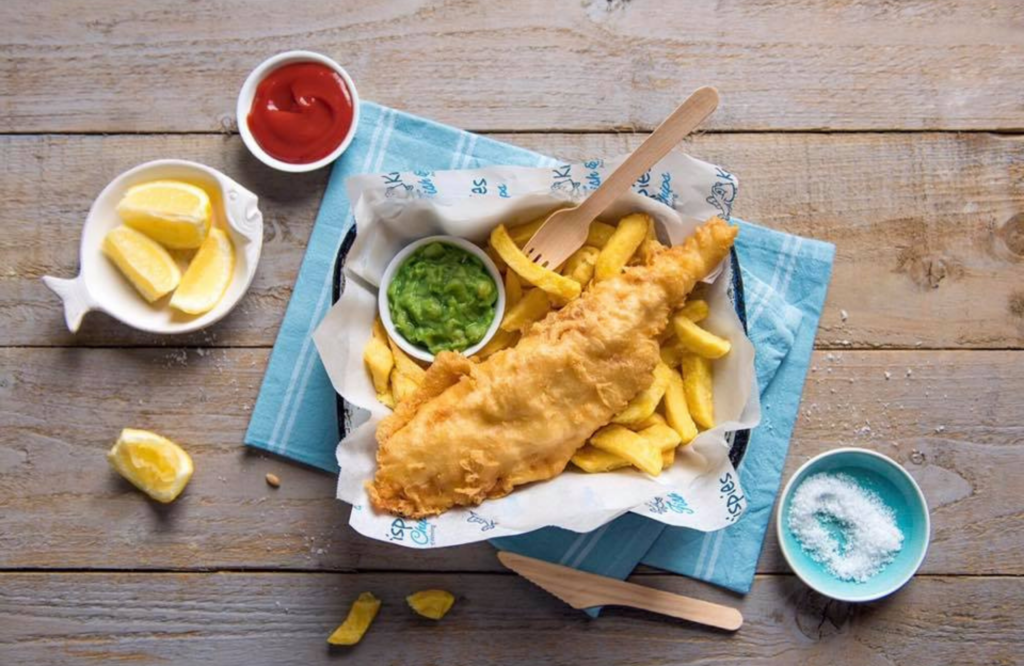 Fish and Fizz
A perfect relaxing evening cruise with the award-winning Krispies' Fish and Chips and a glass of Fizz!
Cruising either along the tranquil waters of the river Exe or along the magnificent coastline, there is no better combo of our unique floating venue and a traditional fish and chips.
This cruise has a live and entertaining commentary throughout making sure you experience everything there is to see as we slowly cruise along. There is also a fully stocked licensed bar on board with ales from Exeter Brewery and Exmouth's own Copperfrog Gin.
We all have wonderful memories of enjoying fish and chips at the seaside and we are sure our Fish and Fizz cruise will be an unforgettable evening.
If Fish isn't your thing, do not worry there is a delicious vegetarian or chicken alternative.
This is an extremely popular cruise and advanced booking is highly recommended.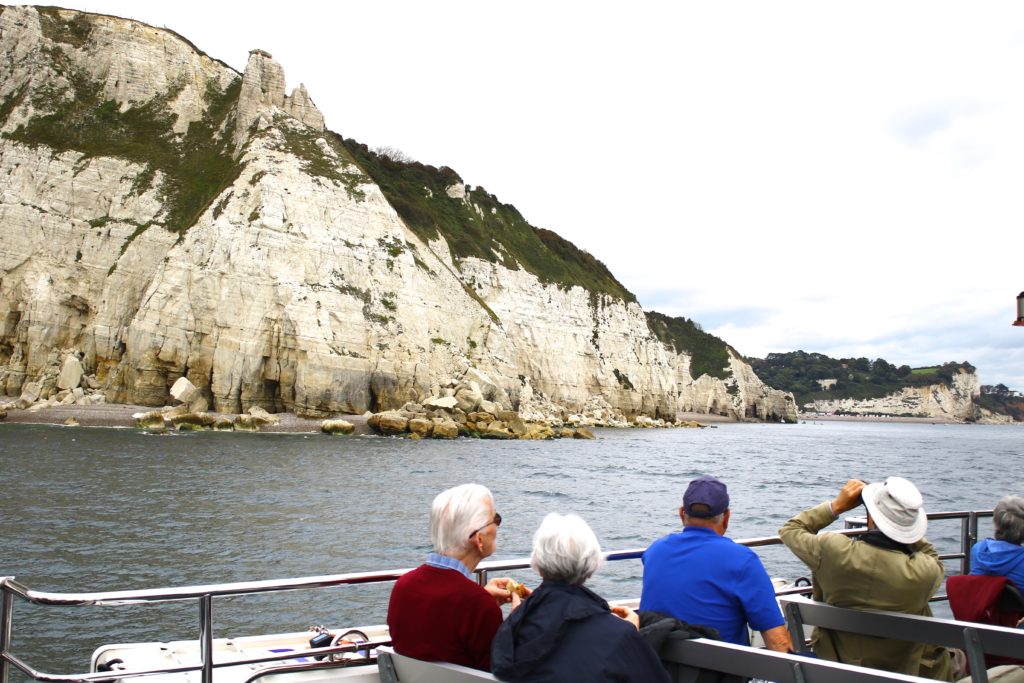 Geology Day Trip
Our Geology Day Trip takes you to the most breath-taking parts of the British Coastline. With a leading Geologist on board, our geology field trips have a full commentary throughout going into fantastic detail on all of the rock formations and the ever-changing heritage landscape.
Leaving civilization behind and travelling through time over millions of years, this is a unique voyage where tides and weather will determine the specific route of this cruise. This cruise incorporates sailing exceptionally close to the coastline for an intimate and detailed look at the scenery. We will also sail further out to give a panoramic perspective that really demonstrates the beauty of our surroundings – simply not viewable any other way.
With only two trips this year we anticipate these to get booked up quickly.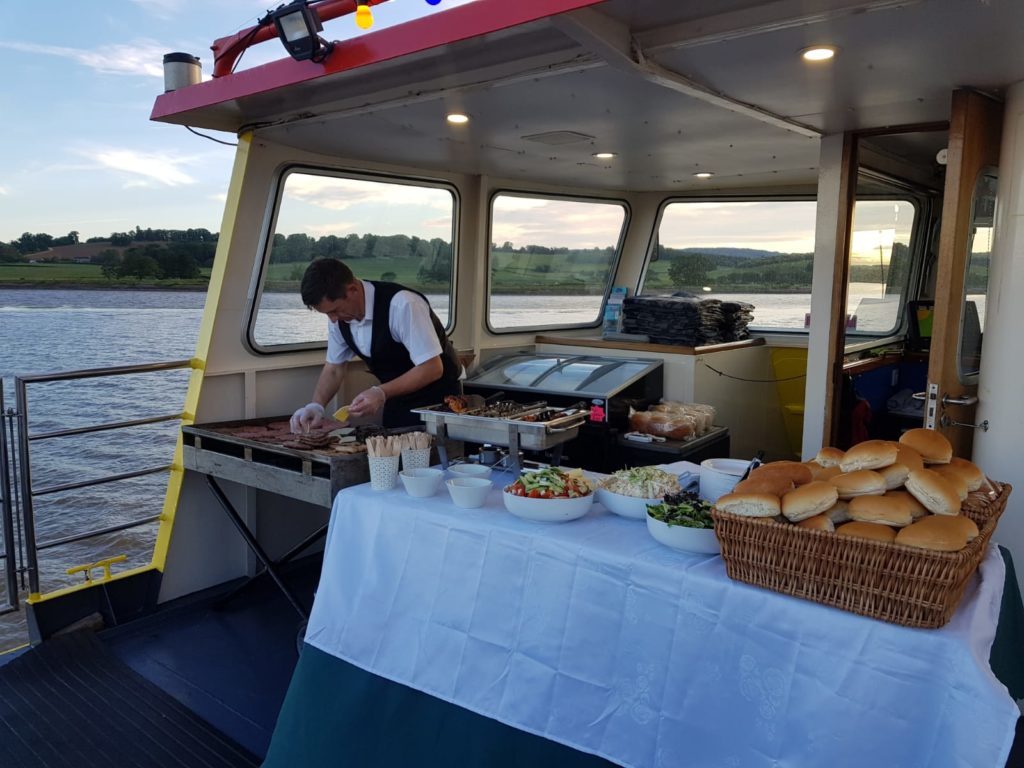 Summer BBQ Cruise
Our Summer BBQ cruises are the perfect opportunity to get together with friends and family whilst taking in the breath-taking views.
The mouth-watering BBQ food is included in the ticket price and a wide range of drinks will be available to purchase from the on-board, fully licensed bar throughout the evening. Either a meat or a vegetarian option available.
A delicious BBQ, live background music from the one and only Ian Boyd and stunning views on our unique venue – the perfect combination.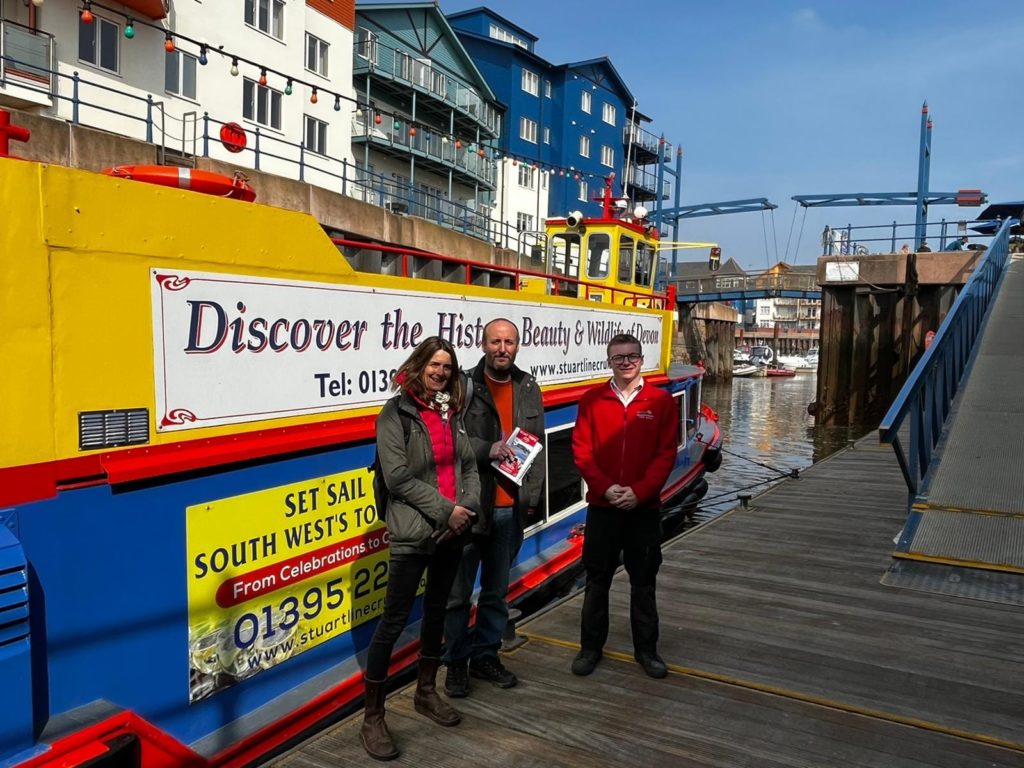 Accessible Tourism
We like to think that we offer pretty awesome boat trips which appeal to a wide demographic – a vast range of ages and interests – but there's always room for improvement, right? Well, one thing that we have been wanting to work on improving for a while now, is our accessibility.
Sure, most of our circular cruises are suitable for those with limited or reduced physical mobility but accessibility, by definition, encapsulates so much more than physical ability. We strive to be so much more than just a boat trip and want to do more to welcome all passengers with visual impairments, hearing difficulties and cognitive impairments, as well as physical disabilities, facilitating memorable and inclusive experiences for all. In Devon we are blessed with some of the most breathtaking landscapes, magnificent coastlines and outstandingly beautiful natural environments to be found across the country but very few locations are fully accessible. Tourism in Devon should be inclusive of all people and we consider it our responsibility to play our part.

So, we have been working on some exciting projects recently alongside Dementia Friends and the University of Exeter – in particular, the University's current ENLIVEN research project and it was our pleasure to recently host Dr Carol Opdebeeck and Dr Stephen Owen aboard for a River Exe Cruise as part of their research. ENLIVEN is working with small businesses to make the wellbeing benefits of outdoor activity more accessible to older people with cognitive impairment, for example memory problems due to dementia or a stroke. Their focus is to enable people to keep active, independent and socially-connected through increased outdoor activity, which is proven to improve memory and cognitive connection. We are incredibly proud to have been approached by the project leaders and very much look forward to reading their findings and learning about how we can improve the experience which we offer for people with cognitive impairments.


In addition to the insight which we will gain from our involvement with ENLIVEN, we are proud to have registered Stuart Line Cruises with Dementia Friends; our aim is to ensure that our team members complete the basic training in Dementia Awareness and to therefore further enhance the experience which we are able to offer as an attraction.

As well as our commitment to improving our accessibility for those people with cognitive impairments, we continue to enjoy welcoming people with physical disabilities and reduced or limited mobility. In particular, it was a privilege for us to welcome Limitless Travel aboard this week – their first of (hopefully) many visits! After some careful planning, a little pre-visit from their tour guide and some excellent communication between our office team and theirs, we were able to facilitate a very successful visit for their passengers which was greatly enjoyed by all and we look forward to many more visits from them in the future.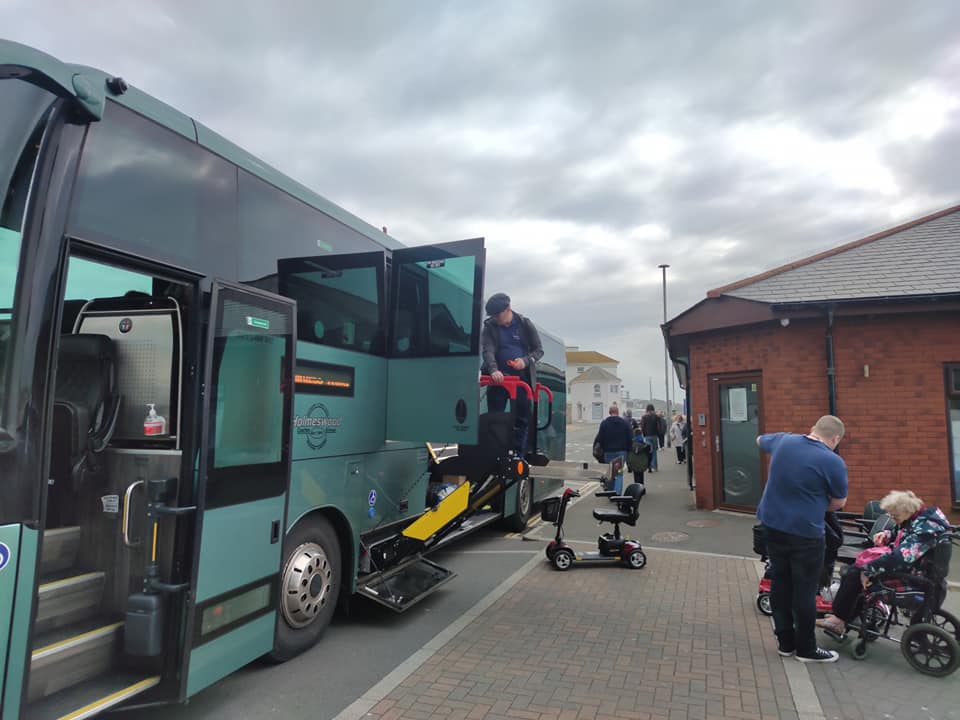 We hope to see you on board soon.
Best Wishes
Karis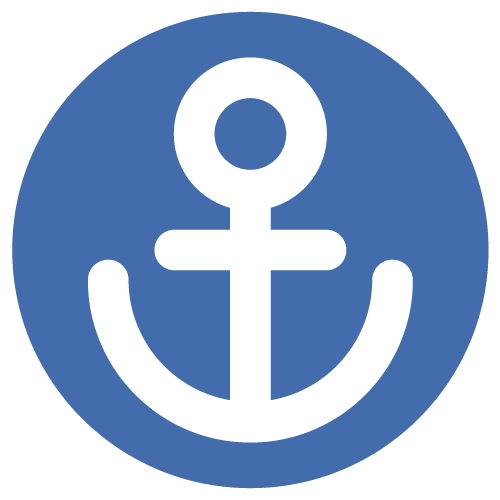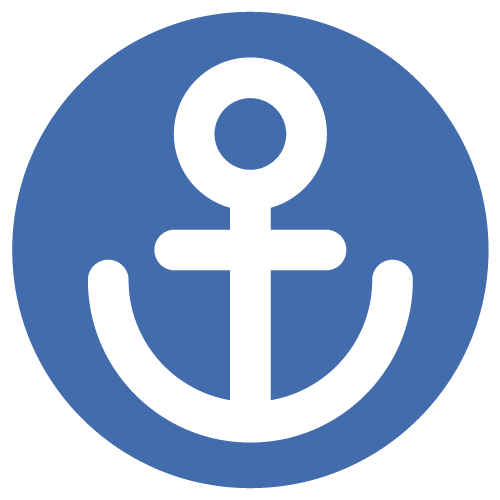 Sign up to our newsletter for monthly highlights, entertaining anecdotes and details of upcoming cruises and events!