Bird Watching Cruises in Devon
Our Guided Bird Watching Cruises are ideal for anyone who would like to see the many thousands of birds that migrate to the area during the autumn and winter months.
Suitable for beginners and beneficial to experts these cruises have a full commentary throughout from ornithologists Dave Smallshire, Derek Carter and Jo King. You will discover and learn all about the species, habitat and behaviours of the thousands of birds on the Exe Estuary and East Devon Coast.
The award-winning Chunk of Devon pasties – both steak and vegetarian – are available to pre-order only and super tasty organic soup is available on board.
Sailing: Varying dates from November through to March
Duration: 3hours
Adults: £14.00 | Children: £14.00*
Groups of more than 15 adults: £11.00
*Please note that due to the length and nature of these cruises, we do not recommend them for young children or dogs.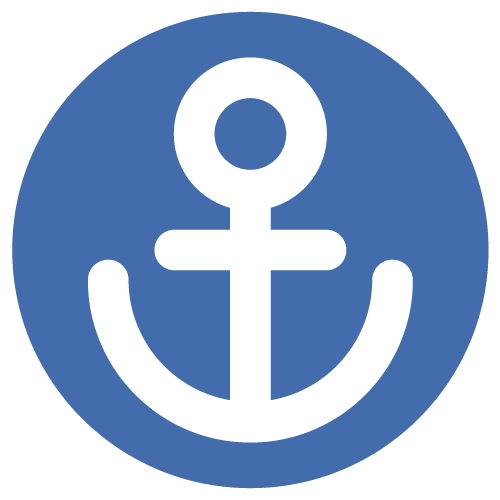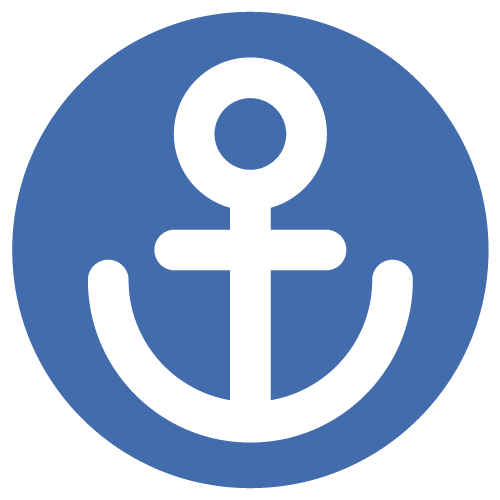 Throughout our Guided Bird Watching Cruises you will have a commentary on the species, habitat, feeding methods and behaviours of the birds that are visible from two of our favourite ornithologists.
Please note due to the nature of this cruise it is not suitable for our four-legged furry companions however we offer plenty of other cruises which they are welcome to join us on board for: Dog Friendly Page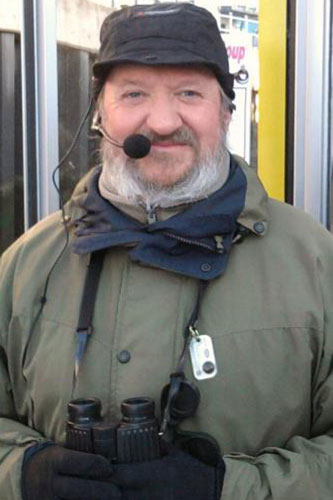 Dave Smallshire
An avid bird watcher for over 50 years, with a special interest in wetland birds. Dave has an intimate knowledge of the Exe Estuary's wildlife, which has been his 'local patch' for over 30 years. He does the Wetland Bird Survey counts every month on the estuary between Starcross and Dawlish Warren. His interests span all aspects of wildlife, notably dragonflies – about which he has written two highly acclaimed field guides.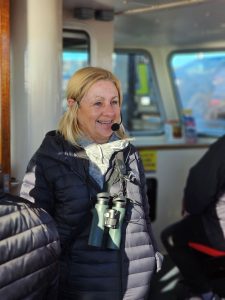 Jo King
A keen birdwatcher and prize winning wildlife photographer. She has a good knowledge of the birds on the Exe Estuary having lived and birdwatched near Dawlish Warren on the Exe Estuary for the last 5 years and alongside Exminster Marshes prior to that, during which time she hosted the RSPB Avocet cruises and the annual photography cruises which ran from Topsham. As a Wildlife Warden for Dawlish, she is involved in several conservation projects in the area. Jo is often invited onto BBC Radio Devon Toby Buckland Show to talk about the birds of Devon, she is WeBS (Wetland Bird Survey) counter, keen ring-reader and has contributed much data on birds and insects seen around the Exe Estuary to Devon Records.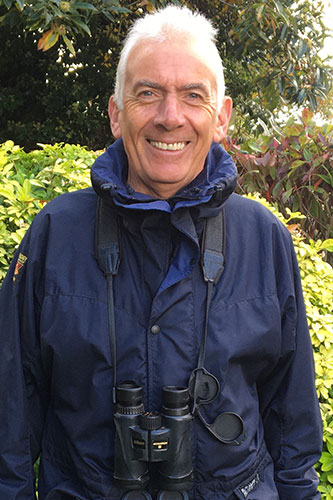 Derek Carter
A volunteer with Devon Wildlife Trust and helped out for over 8 years with the RSPB in East Devon & The Exe Estuary. He is an avid local wildlife enthusiast and has had a love of birds from an early age. Living in Exmouth, with the Exe Estuary in his back yard, Derek is well situated to keep up to date with the flow of birds during the Winter period. Derek is a very keen wildlife photographer capturing many of the estuary's visitors throughout the seasons. He also gives talks to local groups and schools in the area about the birds seen in the local area, especially the Exe Estuary, and does guided walks to small groups or individuals on request.
The Exe is one of the most important estuaries in Europe for wildlife, particularly for wintering waders and wildfowl. It is nationally renowned as a Site of Special Scientific Interest as an important habitat for these birds. Also, as a selected RAMSAR site, the wetlands are designated to be of international importance for its nature and wildlife. The tranquil waters of The River Exe allows us to cruise throughout the winter months to see the wide range of wildlife.
Alongside the live commentary, you will also be given a Bird Watching Checklist for you to mark off the birds that you have seen on your cruise – a great souvenir to take home! The multi award winning Chunk of Devon pasties are available to pre-order only and organic soup is also on board with our seasonal favourites. Our boats have inside heated lower decks with large windows for great viewing and outside upper decks for the whole outdoor experience! There is a fully licenced bar on board serving a range of local ales and gin, alongside a range of hot and cold refreshments and snacks. Whilst our boats are modern, they also keep their traditional features, they are exceptionally clean, well maintained and there are toilets on board.
If you would like to stay up to date with sightings please check out our blog here 
These cruises are an excellent way of enjoying the stunning winter scenery alongside experiencing the many types of birds who choose to make the River Exe their home for the winter!
Book Online
For group bookings of 15+, we tailor a schedule to suit your needs.
Please call us as the timetable listed is not intended for group bookings.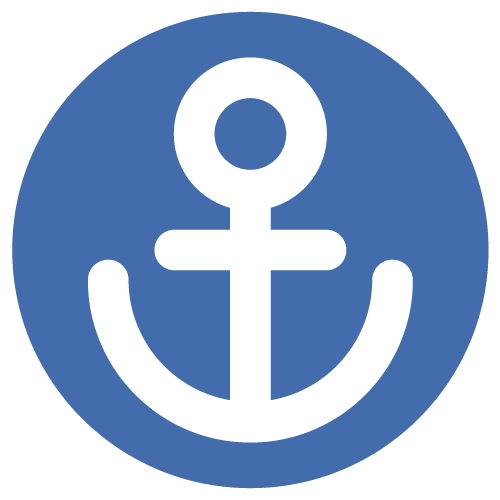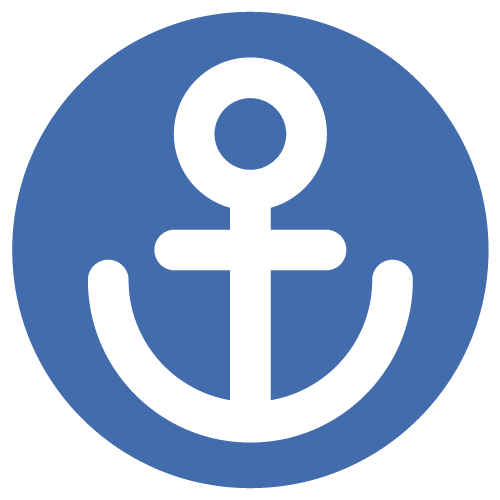 Sign up to our newsletter for monthly highlights, entertaining anecdotes and details of upcoming cruises and events!