Guided Bird Watching Cruises on the Exe Estuary
Remember us?

Good. We remember you, too.

We do hope that you have been keeping well over the summer months. Perhaps you have joined us for one of our Special Events this summer – a Geology Day Trip or a Round Robin, perhaps? As promised when you signed up for this newsletter, we do not seek to bombard you with relentless and tiresome marketing jargon and rather, aim to deliver on our promise to keep you informed of upcoming Guided Bird Watching Cruise dates and points of interest throughout our winter season.

Therefore, I am emailing you today on this bright and unseasonably mild October afternoon to express my sincere hope that you are well and to draw your attention to the birding implications of the current changing of the seasons.

The nights have well and truly started to draw in we are tremendously excited for what is anticipated to be a fruitful season of winter bird watching on the ever-enviable Exe Estuary.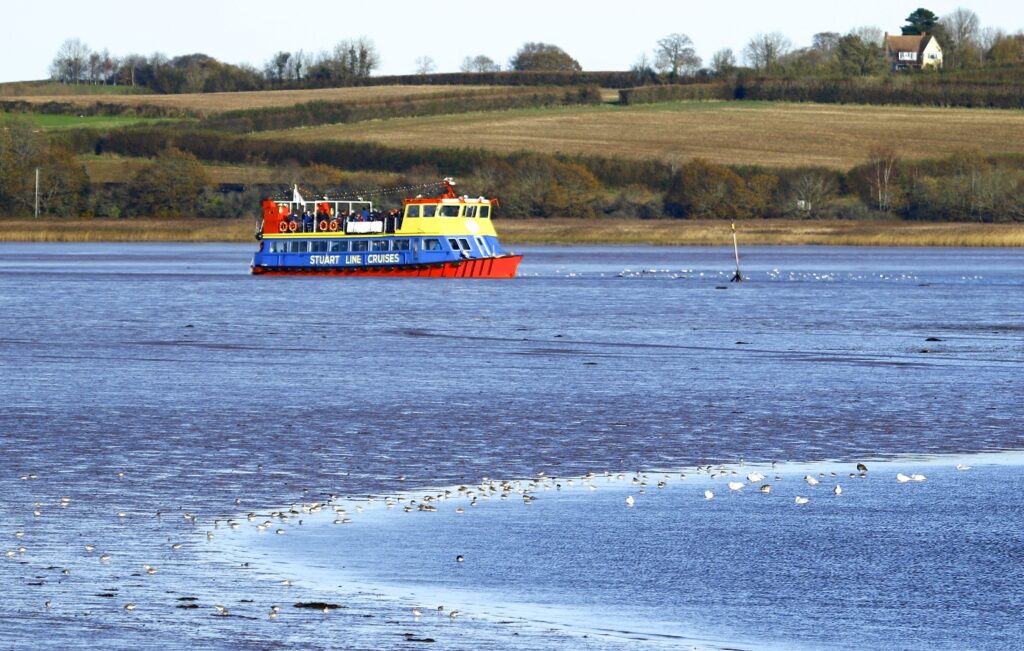 So, what makes the River Exe so perfect for bird watching, I hear you ask?
Well firstly, it is likely that you already know the answer to this and no doubt could offer a more in-depth analysis than my good self.
But on the off-chance that you wish to deepen your understanding, I have been chatting to my good friend and most attentive on-board Ornothologist, Derek Carter, to gather his forecast of the forthcoming season and to better understand just what makes the Exe Estuary so incredibly special for bird watching.
It is widely known that the Exe Estuary holds SSSI status and Ramsar designation – thousands upon thousands of birds migrate to our calm and sheltered waters for winter, having travelled from the likes of Greenland, Iceland and Arctic Siberia. Many arrive here having made treacherous and unthinkably great distances, which to most of us is incredibly impressive and hard to imagine.
What draws such a diverse range of species – many rare – are the vast mudflats which become exposed at low tide. In fact, it is these which earn the River Exe its SSSI status. The River Exe is of course tidal and when exposed, the mudflats on The Exe are home to a vast quantity of various invertebrate species, making the estuary a rich biodiversity site – also known as a delicious and nutritious feeding ground to the many birds which rely on it for winter sustenance.
The result?
The River Exe is transformed into the most serene haven for thousands of wading and migrating birds, who seek to exploit these unrivalled food sources, calm waters and sheltered roosting grounds which surround the water.
Overall, these unique attributes make the Exe Estuary one of the most significant estuaries in Europe for wildlife, particularly for wintering waders and wildfowl. We are lucky as a business, to not only get to cruise along the tranquil waters of the River Exe during the winter months but to enjoy the opportunity to appreciate the natural beauty of the areal, to such an extent.
We really do live in an area of outstanding natural beauty and most captivating ecological interest and we are delighted to share this opportunity with you. It is a true privilege.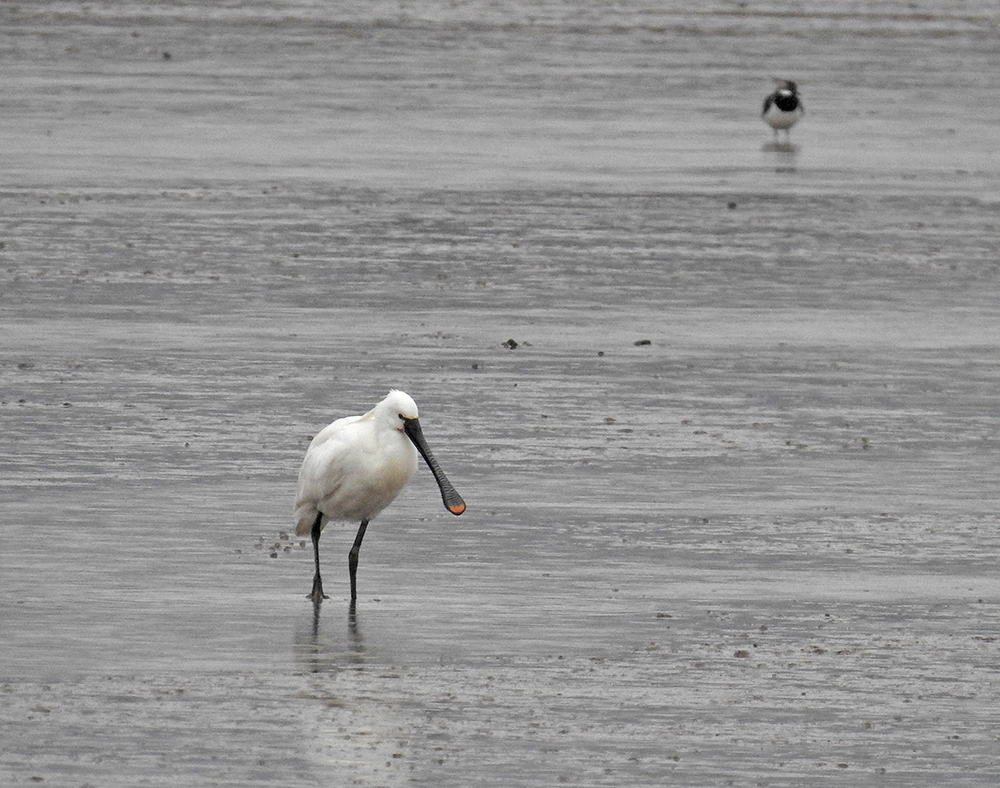 Happily, Derek spends much of his time out and about along the edges of the River Exe. He is a keen photographer and keeps a count of the birds as they arrive, keeping us updated on what species are here and when. In particular, he reports within the last couple of weeks that Brent Geese, Widgets, Oyster Catchers, Black Tailed Godwits, Spoonbills and Avocets and here and in good number compared to records noted at this time last year.
Just recently our local resident seal has had a new addition with the arrival of a pup, and we are hoping our passengers will be treated this winter season to sightings – make sure to keep an eye on the sandbanks at low tide.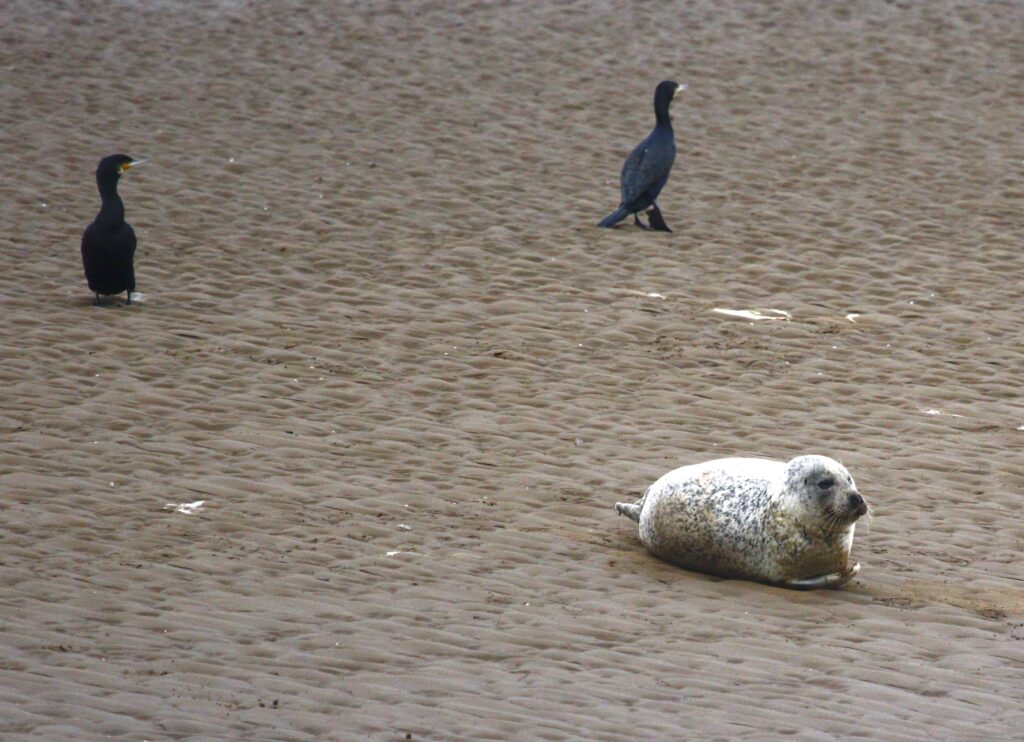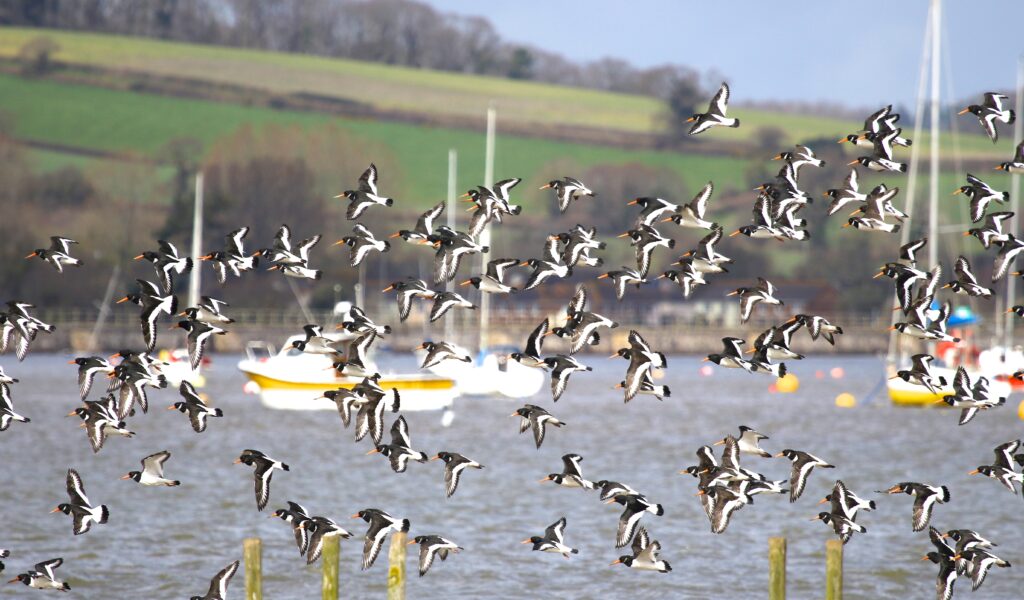 Dates for your Diary
Next month sees the start of this special event which cruises along the calm and sheltered waters of the Exe Estuary and as promised before they all become fully booked, we are excited to share with you the dates for the 2022/2023 season:

Our Guided Bird Watching Cruises will be running on the following dates for the 2022/23 season:
Saturday 5th November – FULLY BOOKED
Monday 7th November – FULLY BOOKED
Tuesday 8th November – Limited Availability
Tuesday 22nd November – FULLY BOOKED
Wednesday 23rd November – FULLY BOOKED

Tuesday 6th December – Limited Availability
Wednesday 7th December – Limited Availability

2023
Thursday 19th January – Limited Availability
Friday 20th January -Limited Availability
Saturday 21st January – FULLY BOOKED

Thursday 2nd February – Limited Availability
Friday 3rd February – Limited Availability
Saturday 4th February – Limited Availability
Sunday 5th February – Available
Friday 17th February – Available
Saturday 18th February – Available
Sunday 19th February – Available
Monday 20th February – Available

Friday 3rd March – Limited Availability
Saturday 4th March – Limited Availability
Sunday 5th March – Limited Availability
Monday 6th March – Limited Availability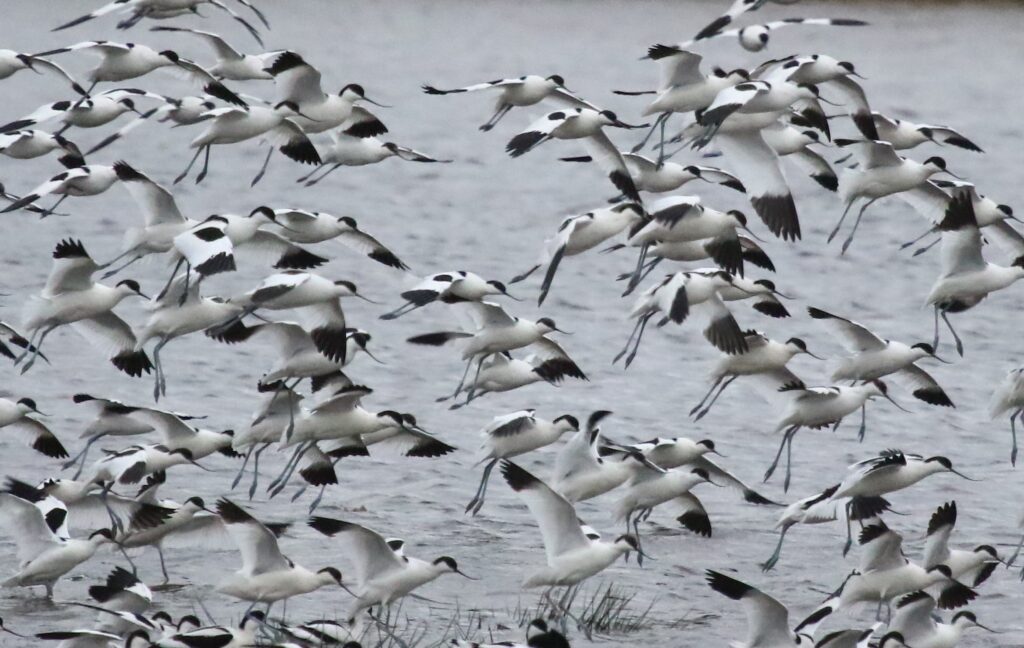 Meet the experts!
Our Guided Bird Watching Cruises are led by highly regarded local ornithologists who not only have a richly diverse knowledge of the wildlife on the Exe Estuary but a superb local knowledge, too. Whether you consider yourself a novice or an expert, Derek and Dave are highly personable and will guide you with an informative live commentary – they really are very good at pitching the commentary for all to understand and are always more than happy to answer questions.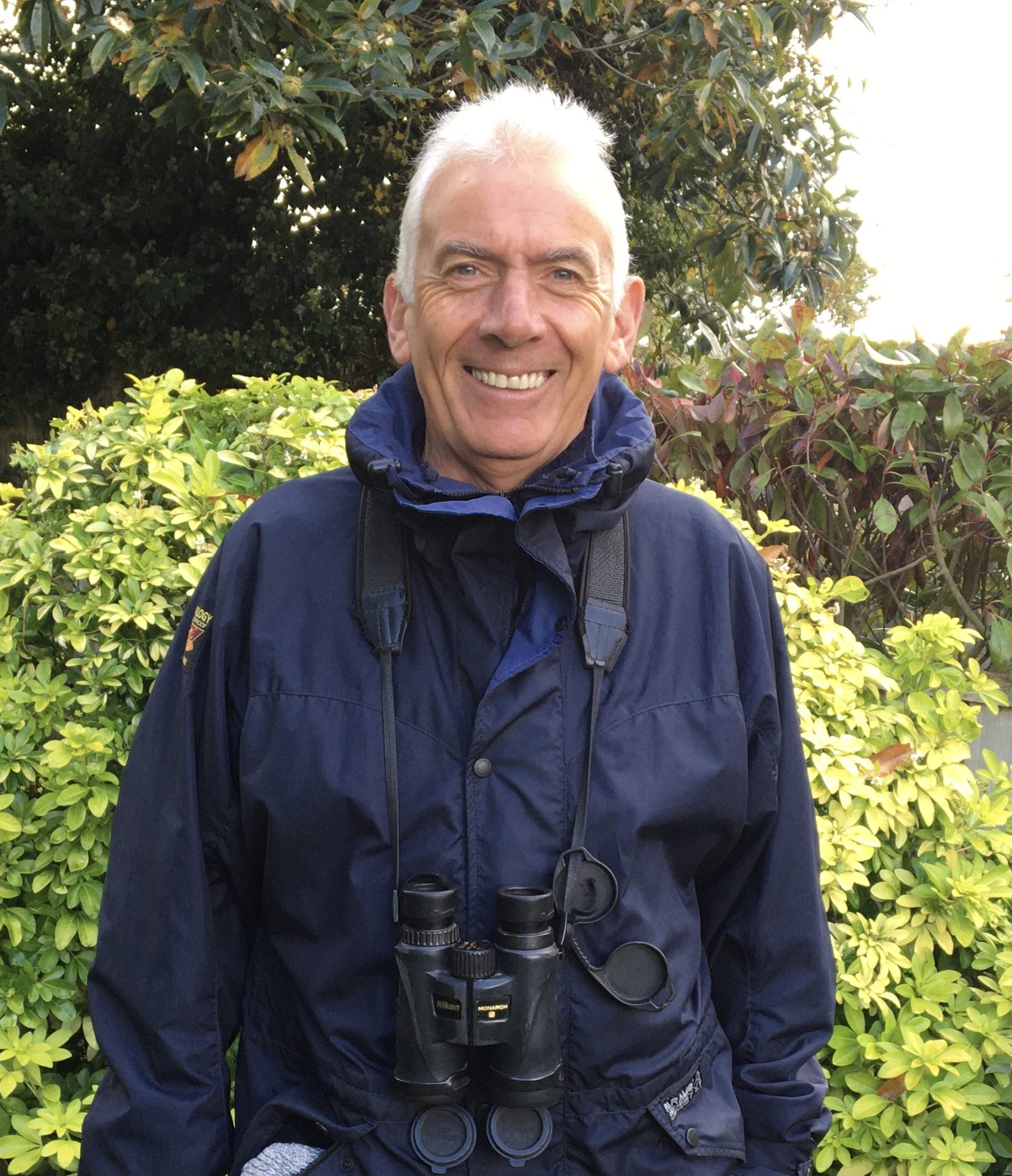 Derek Carter
A volunteer with Devon Wildlife Trust and helped out for over 8 years with the RSPB in East Devon & The Exe Estuary. Derek is an avid local wildlife enthusiast and has had a love of birds from an early age. Living in Exmouth, with the Exe Estuary in his back yard, Derek is well situated to keep up to date with the flow of birds during the Winter period and much of the above information on the latest arrivals over the past weekend has come from Derek. Derek is a very keen wildlife photographer capturing many of the estuary's visitors throughout the seasons and many of the photos in this newsletter were captured by him. He also gives talks to local groups and schools in the area about the birds seen in the local area, especially the Exe Estuary, and does guided walks to small groups or individuals on request.
Dave Smallshire
An avid bird watcher for over 50 years, with a special interest in wetland birds, Dave has been commentating for our Guided Bird Watching Cruises for many years. Dave has an intimate knowledge of the Exe Estuary's wildlife, which has been his 'local patch' for over 30 years. He does the Wetland Bird Survey counts every month on the estuary between Starcross and Dawlish Warren. His interests span all aspects of wildlife, notably dragonflies – about which he has written two highly acclaimed field guides.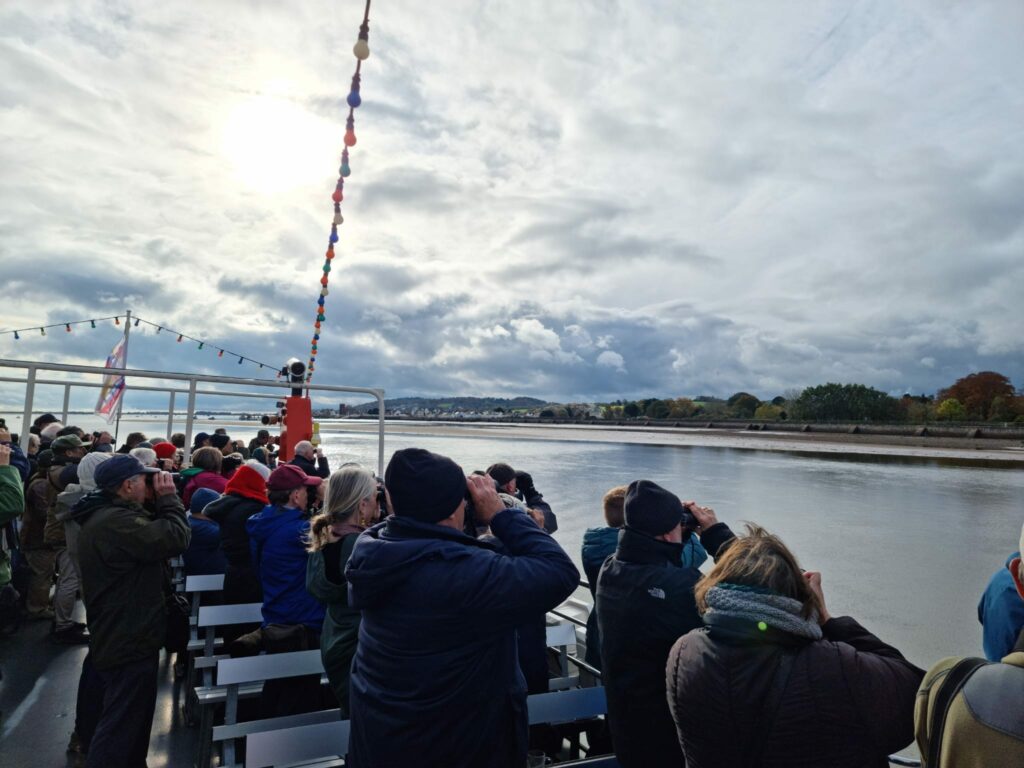 Sustenance!
For those who have sailed with us before, you will know that the lower saloon of the boat is covered and heated and really rather cosy indeed, with enormous panoramic windows for excellent viewing. However, you may well fancy a delicious treat to warm the cockles and luckily for you, we have a great range on offer!
Our onboard café and bar will be available as usual throughout the cruises.
We will be serving our full compliment of snacks and drinks, with a nice range of artisan bakes (gluten free and vegan options available), local artisan crisps, organic soup, soft drinks, hot drinks, local ales and much more!
We of course will be continuing to serve the award-winning Chunk of Devon pasties on board, both steak and vegetarian/vegan options are available plus upon request we can offer Gluten Free pasties. Make sure to pre-order the pasties in advance prior to the cruise as they will not be available to purchase on the day and we wouldn't want you to miss out!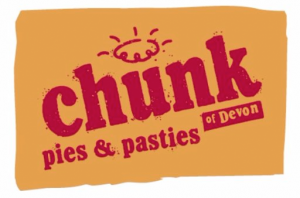 Social Media
We will be keeping our social media pages and the Blog on our website up-to-date, to let you know what species we are spotting throughout the season. Our social media pages are very much intended to engage our followers in matters which they find interesting and I would recommend following the pages, as it is the best way to keep up to date on the season.
In particular, we are delighted that our commentator, Derek Carter, will continue to manage our Twitter account for the season, ensuring that the content is very up to date and informative for our followers. Please keep an eye on our page and be sure to tag us in your posts and photos.

We will be continuing to support the amazing work carried out by the Devon Wildlife Trust this season and passengers will have the opportunity to contribute to a collection at the end of each cruise. Donations are of course, entirely voluntary and all proceeds are given directly to the Devon Wildlife Trust.
With each trip being so unique, you never know what wildlife you may be able to spot. Thanks for taking the time to read this newsletter and we hope to see you on board soon.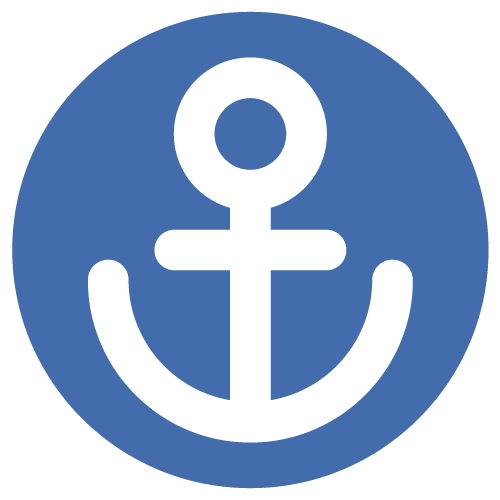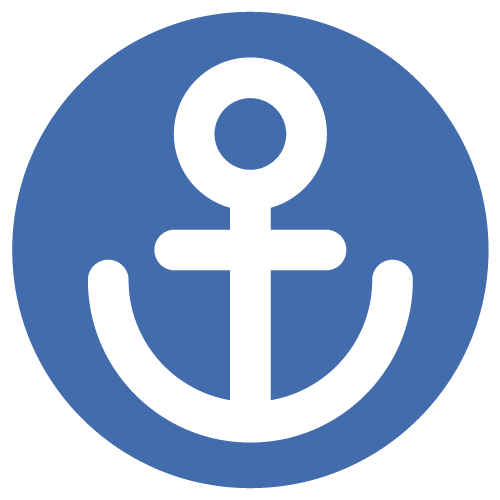 Sign up to our newsletter for monthly highlights, entertaining anecdotes and details of upcoming cruises and events!