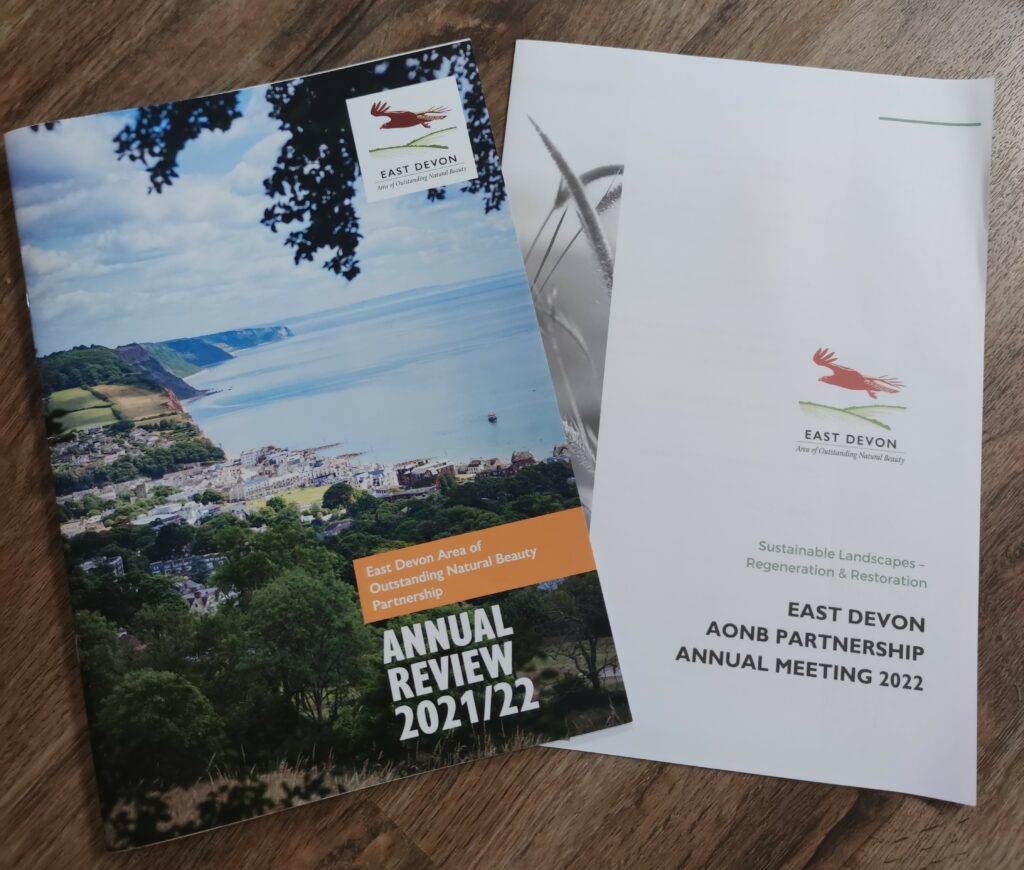 It was a pleasure for us to attend the East Devon AONB Partnership annual meeting on Tuesday 20th September – the first in-person meeting for 2 years – at the very beautiful Froginwell Vineyard. The weather was absolutely glorious for the occasion and we were lucky enough to have a relaxing stroll through the vines before the event got underway.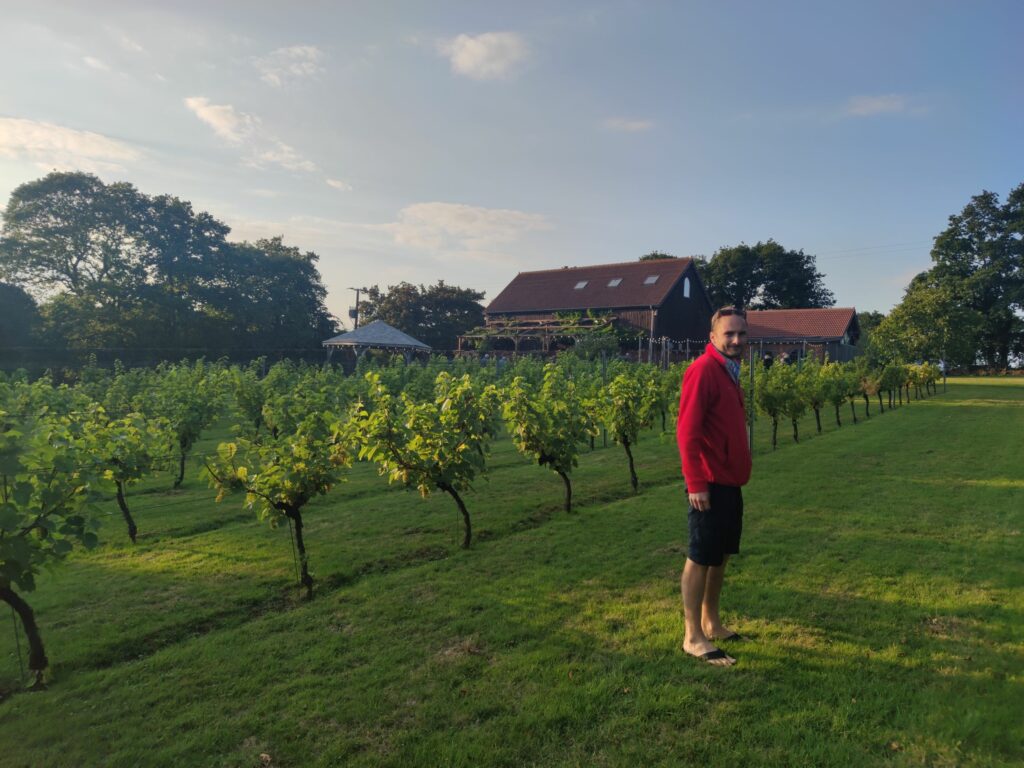 For those not familiar, East Devon's AONB (Area of Outstanding Natural Beauty) captures a breathtakingly beautiful landscape which has been 250 million years in the making. Designated in 1963, the boundary protects 103 sq. miles, including 30 parishes and the East Devon section of The Jurassic Coast UNESCO World Heritage Site.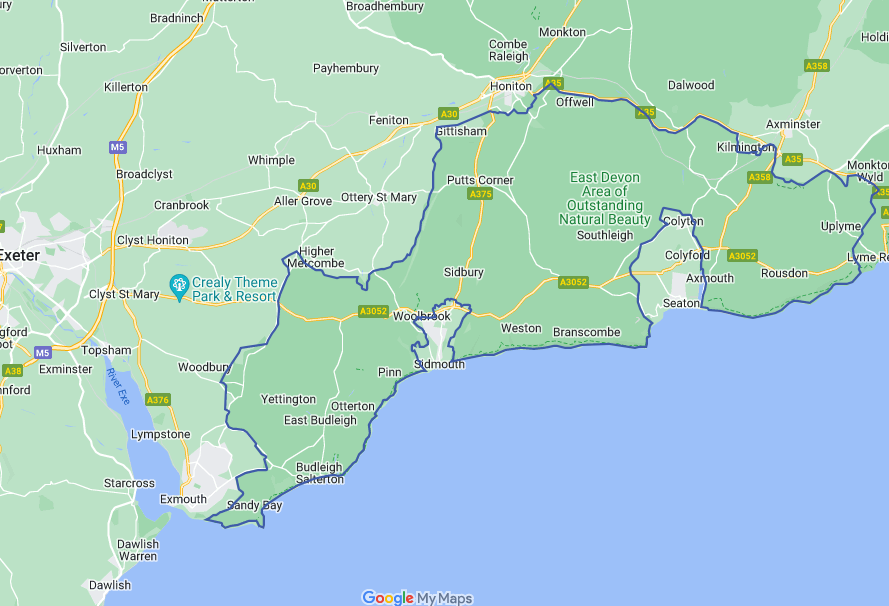 The East Devon AONB Partnership welcomes agencies, organisations, businesses and volunteers to work together in the management and protection of this area, in order to preserve the landscapes, forests and wildlife which live and thrive here. As well as providing an opportunity for businesses and interested parties such as ourselves to meet face to face, we were also able to gain a deeper understanding of the scale of the challenges which we are faced with in preserving the AONB and indeed how businesses and partners can work to support the partnership in achieving its ambitions.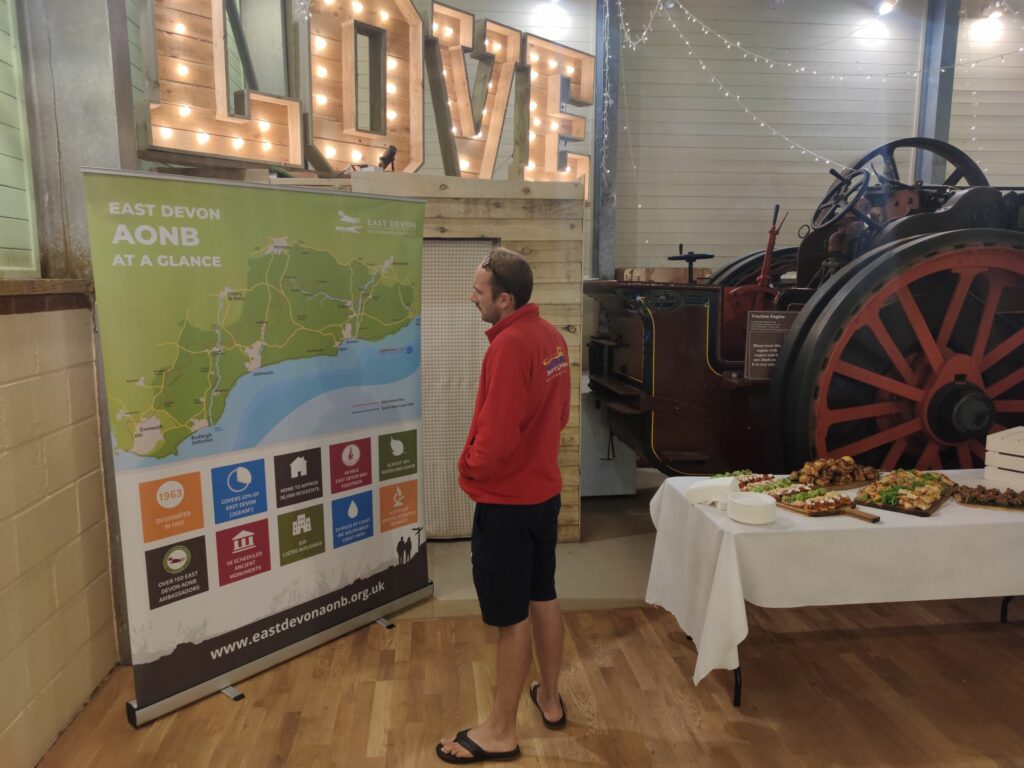 Our family-run business has been operating in this area since 1968 and we are proud partners and ambassadors of the partnership, striving to facilitate exploration of the area – particularly of The Jurassic Coast – and education. In doing so, we hope to raise a greater level and scale of awareness and appreciation of the significance of the area and open opportunities for all ages.
In particular, we are proud to offer our award-winning Jurassic Coast Cruises throughout the summer months, usually between May – October. Many people associate The Jurassic Coast with the iconic Lulworth Cove and Old Harry Rocks in Dorset however, what some people may not be aware of is that Exmouth is the gateway to the oldest section of The Jurassic Coast, which stretches 95 miles from the Geoneedle at Orcombe Point in Exmouth, to Old Harry Rocks in Dorset and travels through 185 million years of Planet Earth's history and geology. The oldest section of this coastline can be viewed from our boats and this section is arguably the most interesting in terms of geology, though I admit I may be a little biased!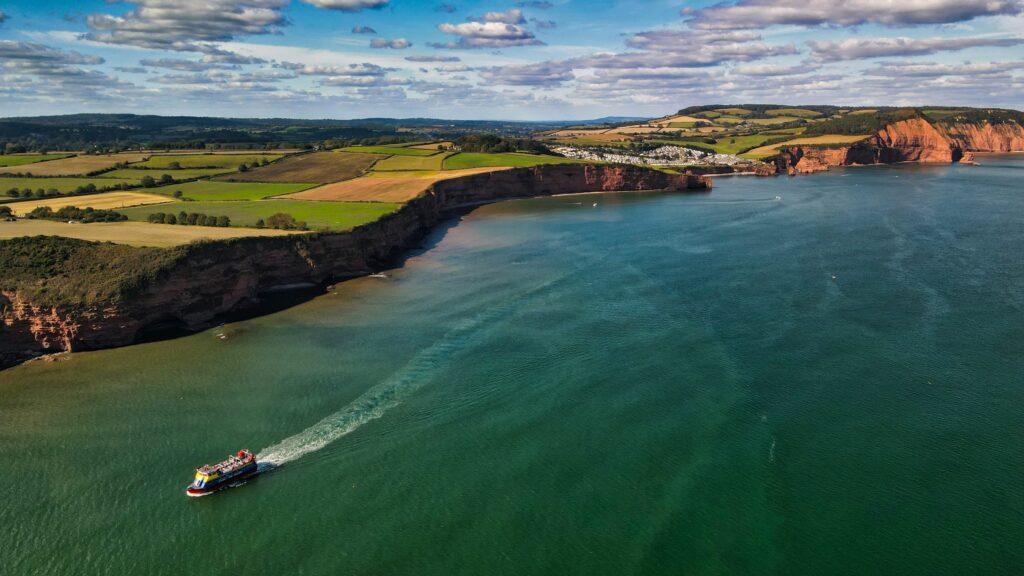 These cruise are, as with any coastal cruise, dependent on suitable sea conditions but we have been exceptionally fortunate with the conditions this summer and many, many wonderful moments have been shared with visitors from far and wide. It is a privilege for us to facilitate exploration of the magnificent coastline from a unique perspective which is otherwise inaccessible to most and is without doubt unrivalled in terms of beauty.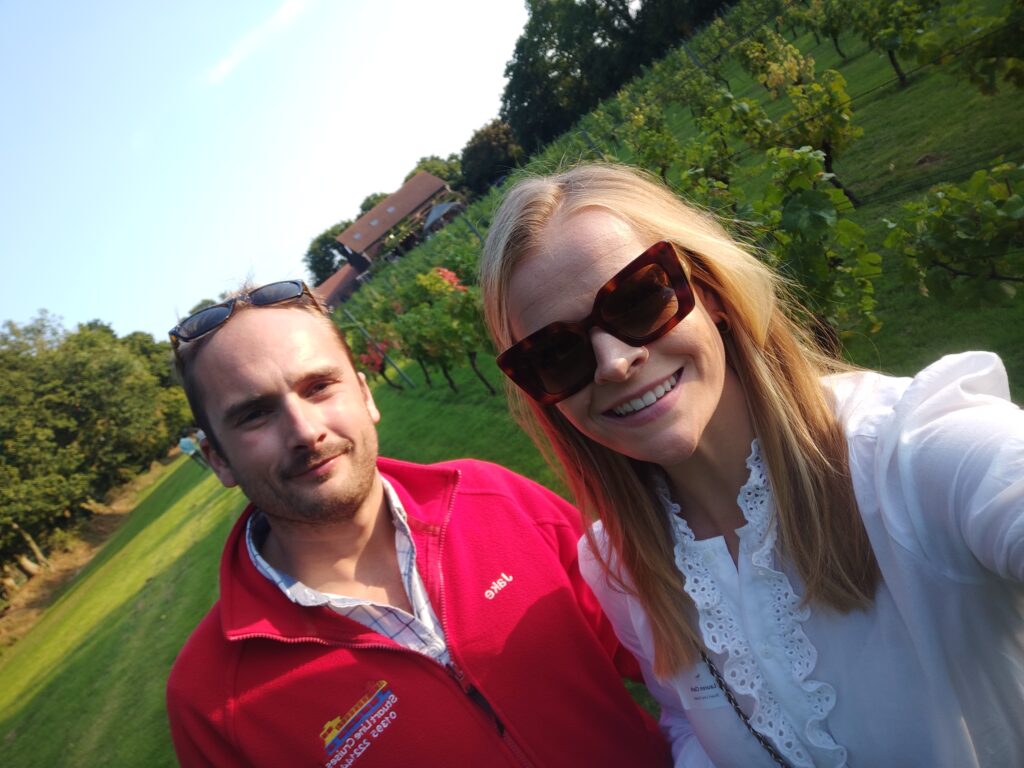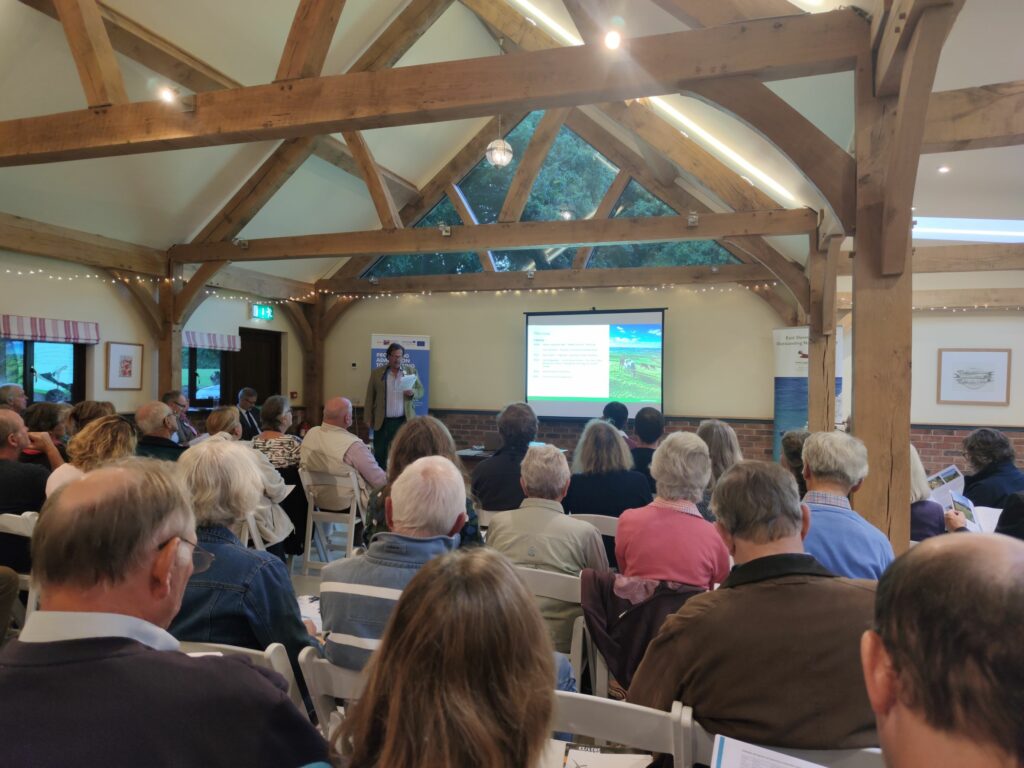 We would like to thank Chris Woodruff, AONB Partnership Manager for leading an informative and engaging evening of presentations which featured talks from several local people – in particular, we were fascinated by Kate Jenkins' talk on rewilding her land.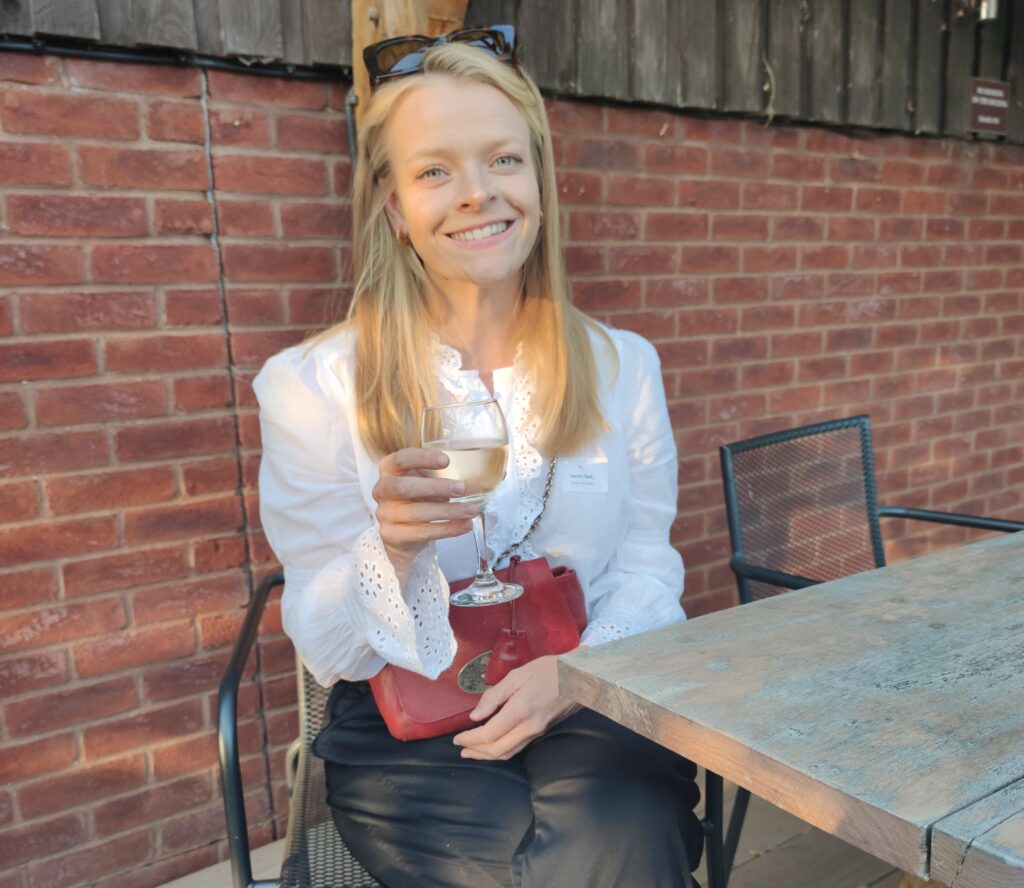 Thank you for taking the time to read our blog post and I look forward to catching up with you again soon!
Kindest Regards,
Lauren X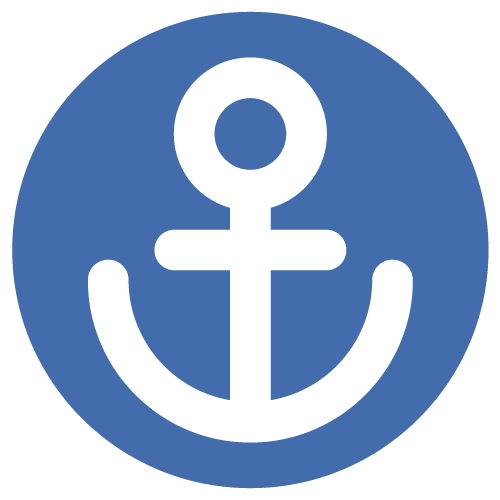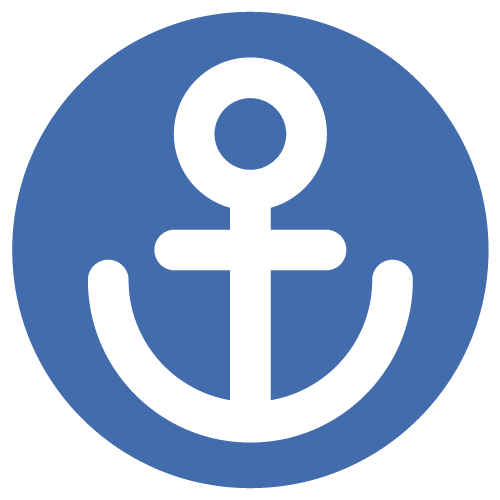 Sign up to our newsletter for monthly highlights, entertaining anecdotes and details of upcoming cruises and events!