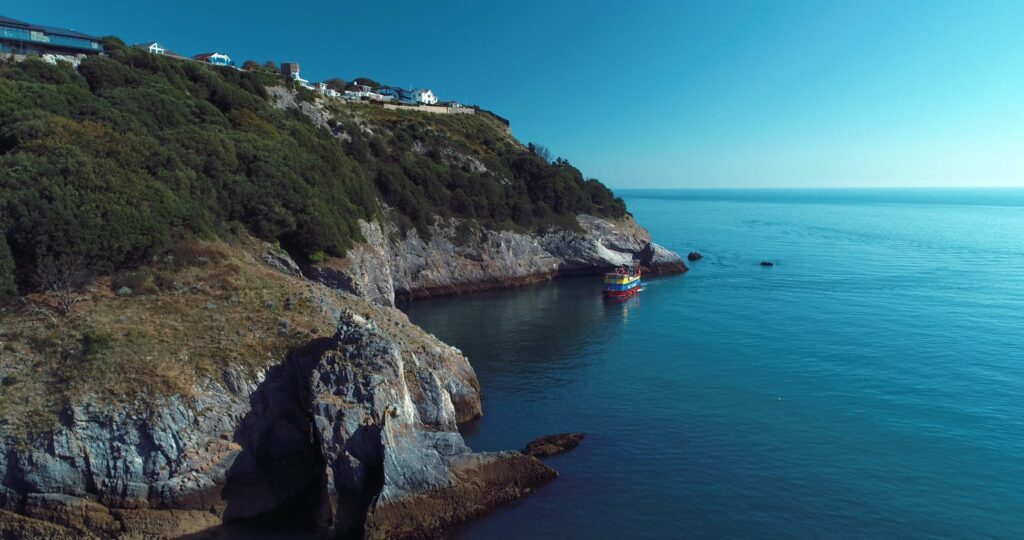 The seasons are changing and so is our schedule.
During the summer we are blessed with the opportunity to escape the everyday and venture out along Devon's magnificent coastlines. In particular, it is always a weekly highlight for us to sail the South Devon Coastline into Torbay. Torbay is internationally recognised as The English Riviera UNESCO Global Geopark – a prestigious designation which was awarded in 2007 due to the unique and geologically significant natural surroundings with encompass the bay.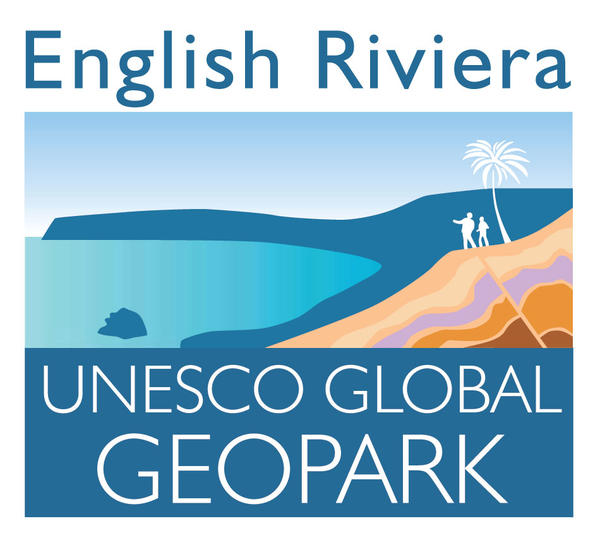 The towns surrounding Torbay include Torquay, Paignton and Brixham and our passengers can disembark and spend time ashore in Torquay or Brixham for 2 or 3 hours before heading back to Exmouth.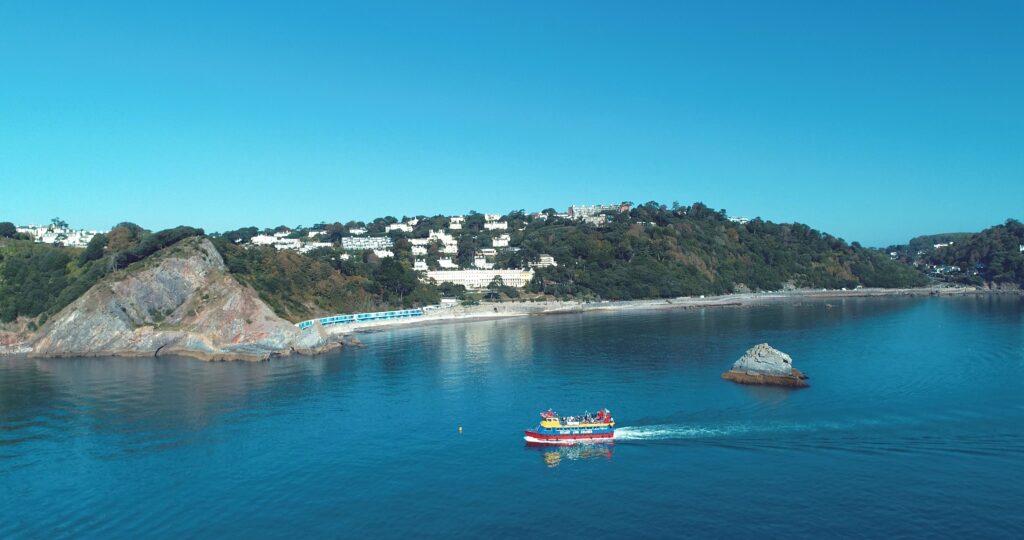 Torquay is a popular shopping destination with an array of eateries, a department store and an attractive marina to explore, often featuring some impressive yachts! By contrast, Brixham is a traditional fishing town, small in size and mainly built around the Brixham Fish Market and stone harbour. Full of history and brightly-coloured fisherman's cottages, Brixham boasts an abundance of independent restaurants and pubs – fish and chips or pasties are in no short supply but make sure you look out for the seagulls and be sure to bring back a stick of rock! Whichever town you choose to disembark, you are sure to soak up the atmosphere of these gorgeous South Devon towns.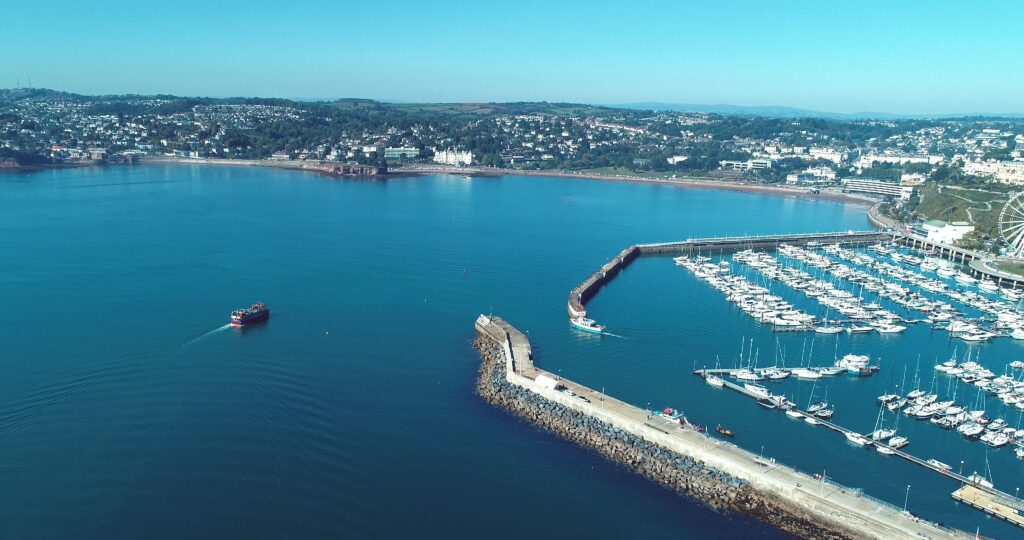 The best part though is of course the journey to and from Torbay, which is quite simply stunning (obviously we are not remotely biased)! The day-long boat trip departs Exmouth in the morning and heads out into open sea – the English Channel. The cruise features an interesting live commentary from the Skipper from start to finish and the first noteworthy sight is the sandspit which, from Exmouth, looks like an island but is in fact joined to the mainland and forms part of Dawlish Warren.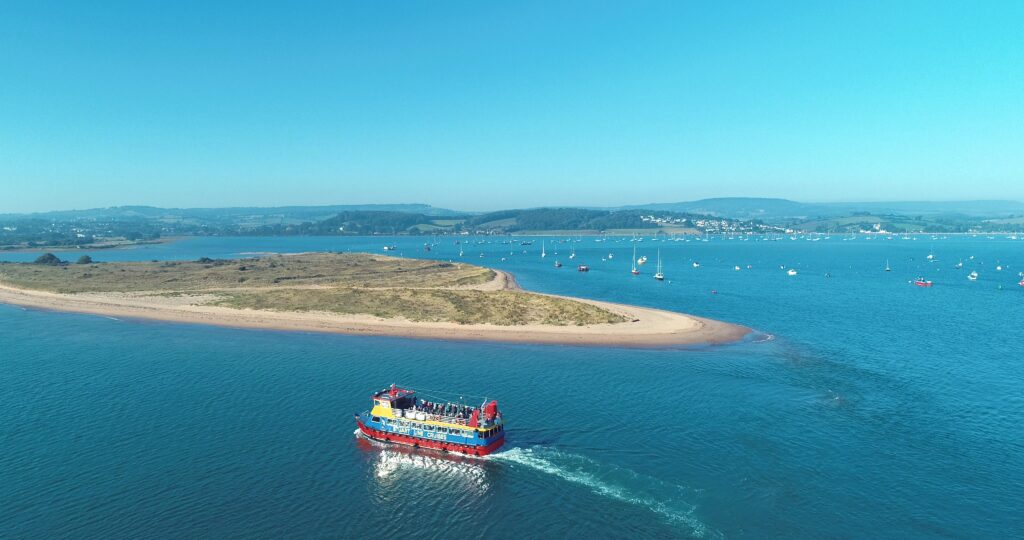 Heading South, we then pass the town of Dawlish – a quaint seaside town bursting with arcades and amusements and one which you may be familiar with from seeing it on the news a few years back. Part of the mainline railway track was washed away during heavy storms in 2014 and left suspended in the air and we have been lucky to have witnessed the extensive repairs over recent years – the time and money which has been spent is quite extraordinary. Despite being a popular seaside resort full of holiday parks and campsites, there are no boat trips from Dawlish, and we therefore welcome many passengers who join us by hopping on the Starcross Ferry over to Exmouth to join us.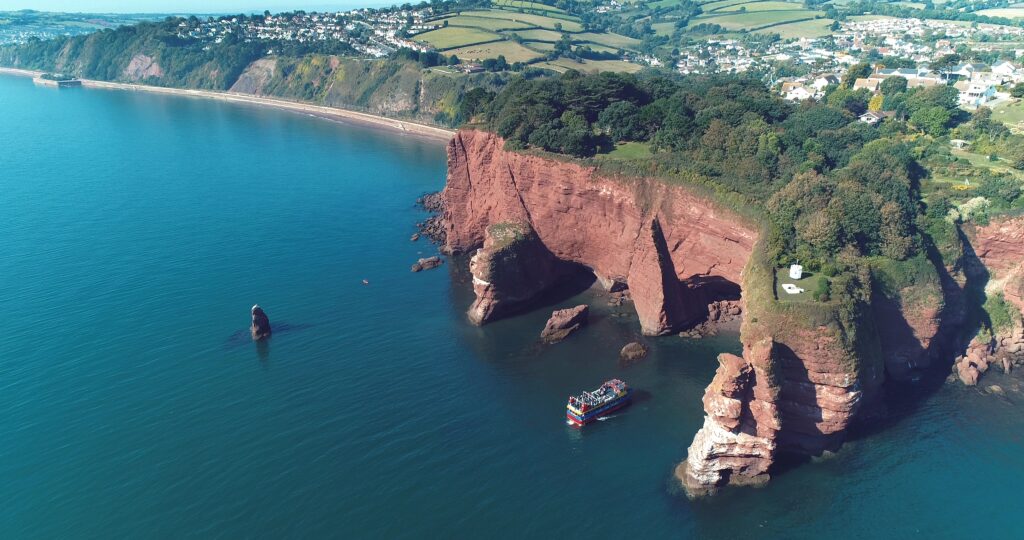 We then pass Teignmouth, Shaldon and Babbacombe before sailing round Thatchers Rock and into Torbay.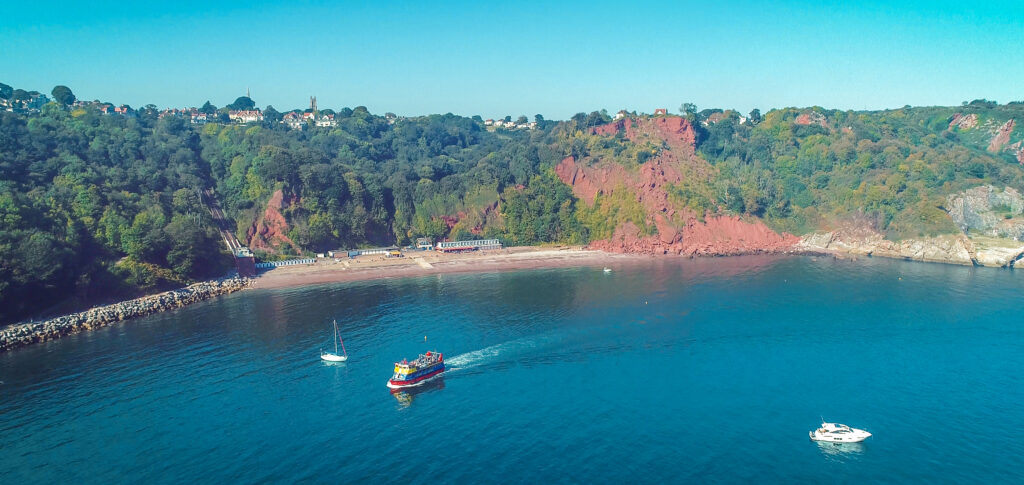 Thursday 29th September will see the last of our Day Trips to Torquay and Brixham for the season, before we head into our winter schedule and remain in the cam and sheltered waters of the River Exe and with promise of a fine weather forecast, we are very much looking forward to welcoming late-season holiday-makers and locals aboard for what we anticipate to be a most enjoyable day out!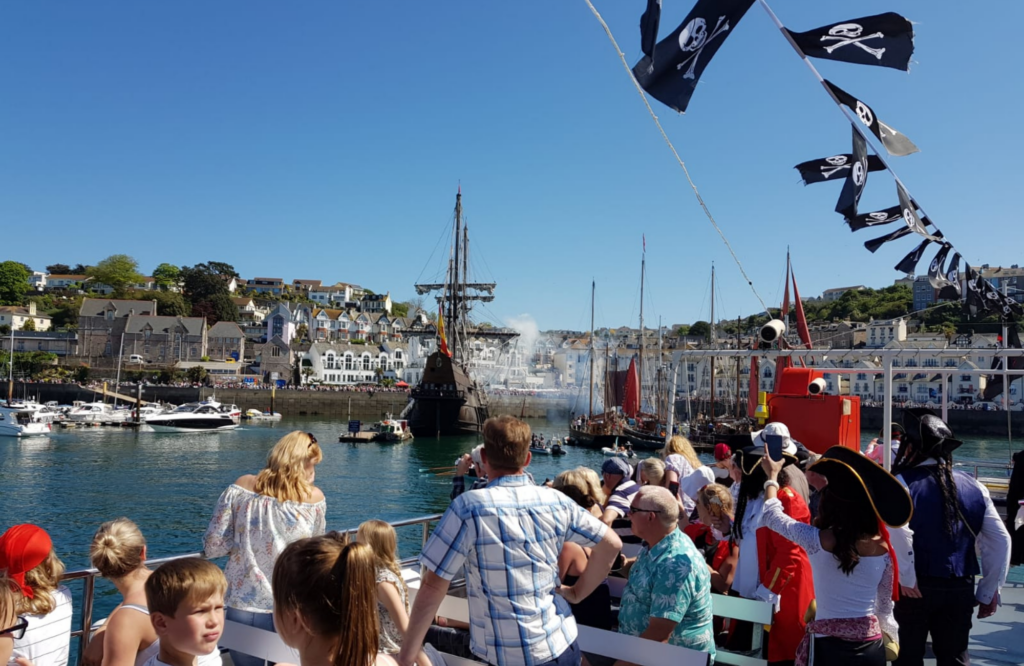 We will miss these trips over the winter months but look forward to exploring the Exe Estuary in winter and of course all of the Christmas festivities which will shortly ensue and we hope you will join us again soon!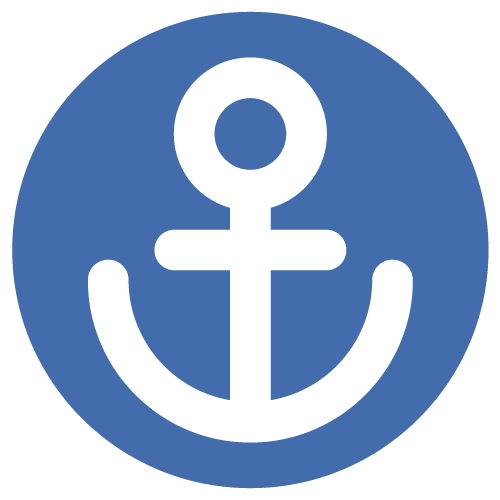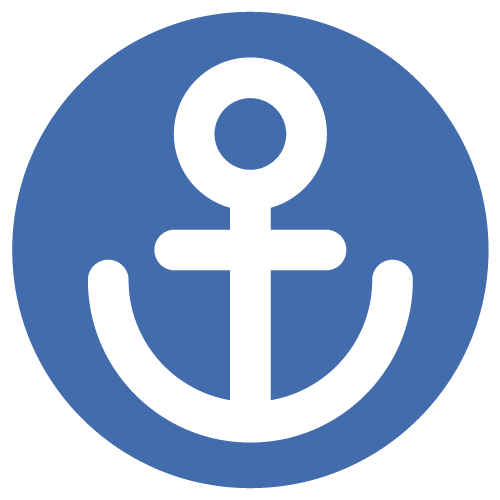 Sign up to our newsletter for monthly highlights, entertaining anecdotes and details of upcoming cruises and events!