For those of you who are new to this monthly sign-up, welcome! And for those who have been loyal readers for some time, welcome back to your favourite read of the month!
Wow where has the month gone! We have had an extremely busy May and the time has just flown by for us. With the average of 100+ cream teas to make a day our crew have certainly been kept on their toes by providing a great Devonshire classic of the Devon Cream Tea (Obviously the right way).
With the Jubilee Weekend just around the corner we have lots of great cruises going on to keep everyone entertained for what will be a great bank holiday to celebrate everything red, white, and blue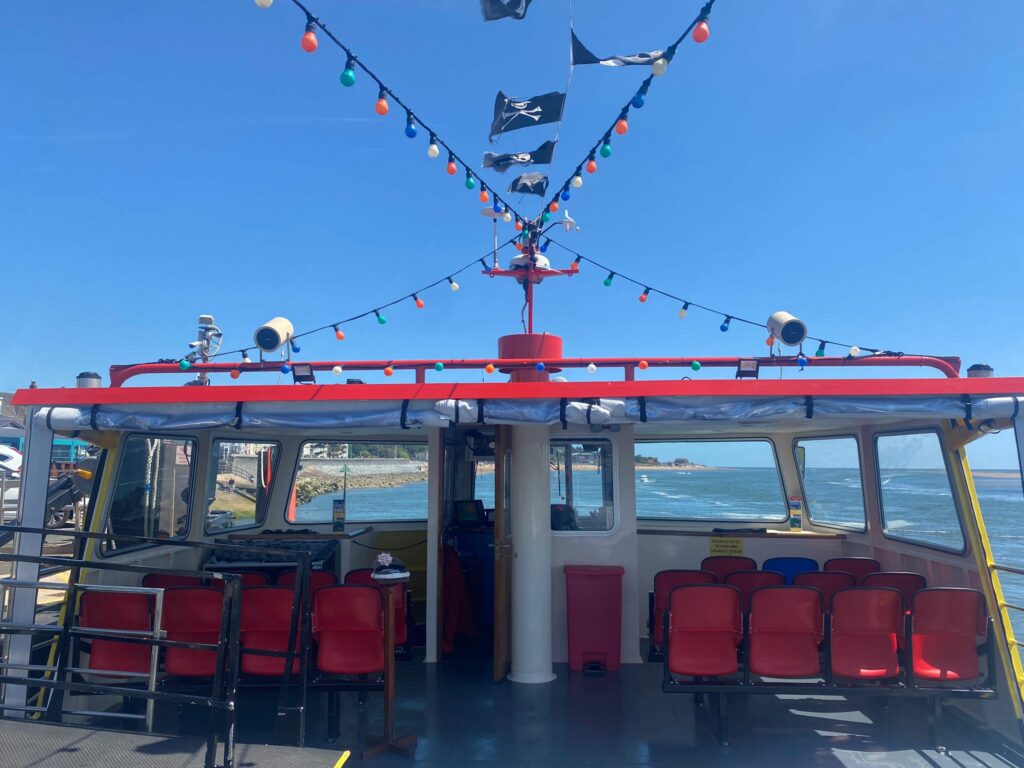 Boat Maintenance
As part of our boat maintenance many of you remember the pictures of Pride being hauled out of the water and we are very excited to show the results to you. We were able to extend the roof of Pride of Exmouth to add much needed cover for the winter months.
By extending the roof we were able to include drop down covers to protect our passengers against the rain and wind, super useful for British weather! We also improved the seating at the front of the boat on the top deck with improved cushion seating. Our passenger comfort is one of our top priorities.
Sailing all year round, even in rain we certainly have you "covered"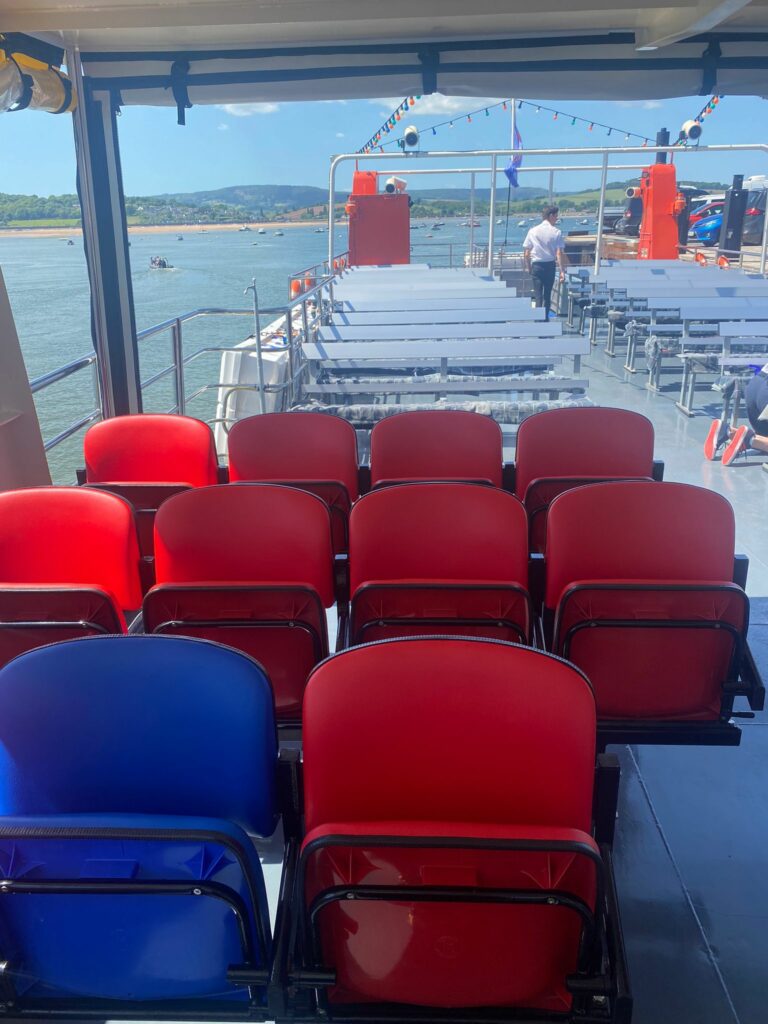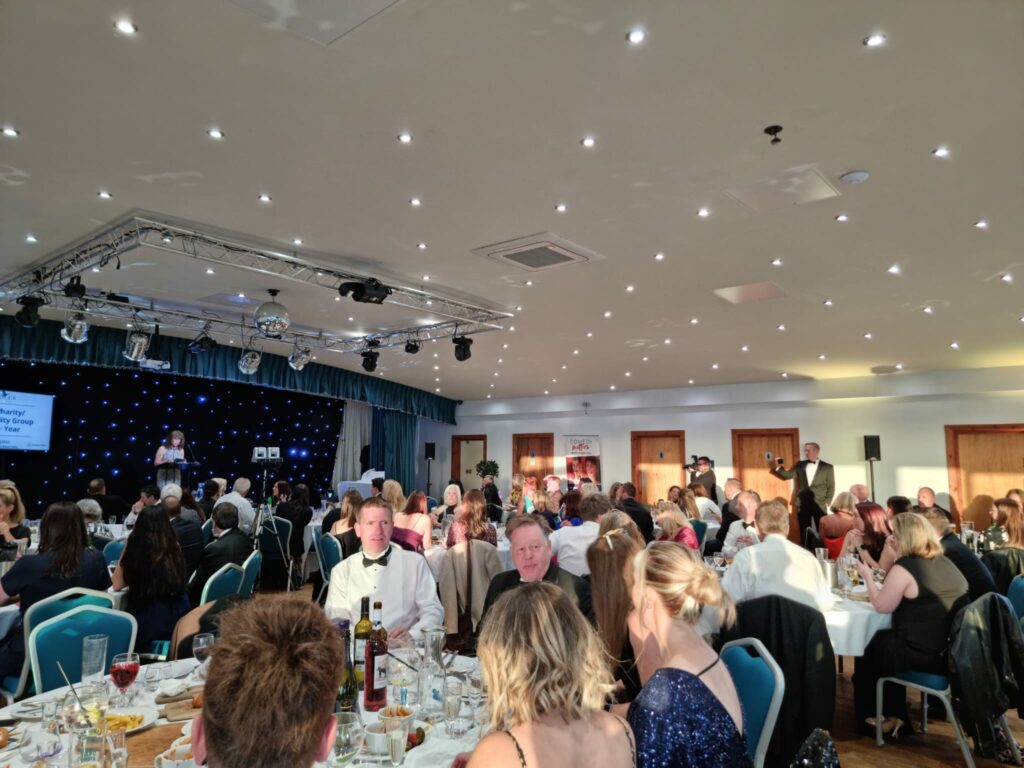 Exmouth Experience Award – Tourism and Hospitality
In memory of Ian Stuart, Exmouth Chambers of Commerce have honoured Ian for his efforts in tourism here in Exmouth by creating the Exmouth Experience Award for Tourism and Hospitality businesses.
Here at Stuart Line Cruises, we are proud to be sponsors of this award as it highlights and supports one of the biggest sectors in Exmouth.
Jake and Philippa had the privilege of attending the awards evening together and presenting the award to well-deserved winners Ocean. We would like to congratulate Ocean on being the first company to win this award, they are a true hub to the Exmouth Seafront.
We look forward to seeing this award be present to other businesses in the future, as it continues to highlight and promote tourism and hospitality in Exmouth.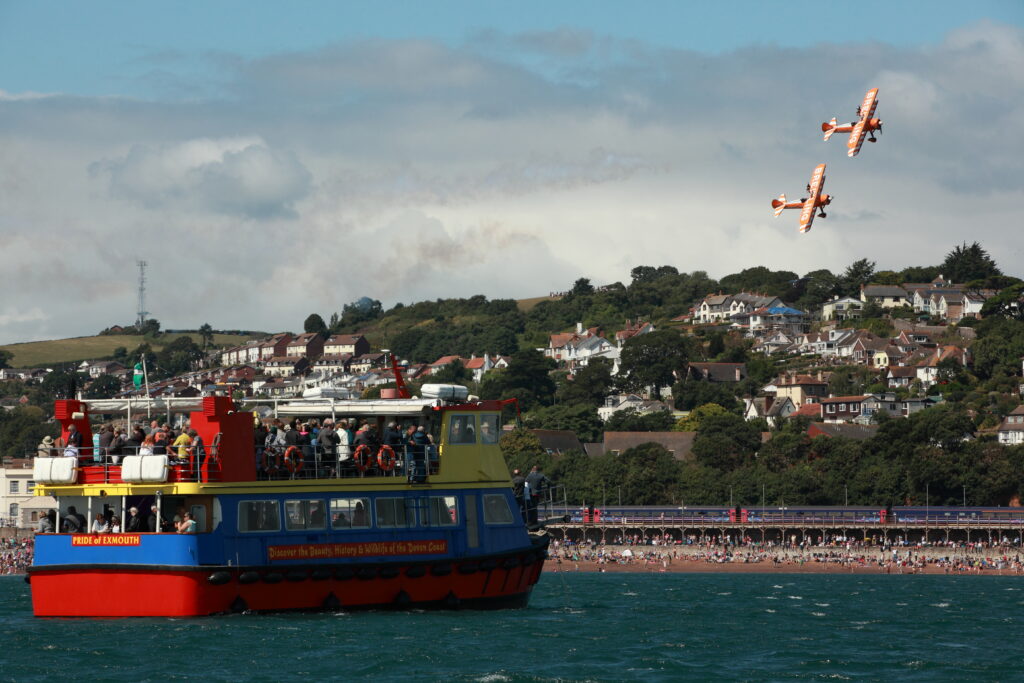 English Rivera Air Show
We will be sailing along South Devon's dramatic coastline to the English Rivera Geopark for what promises to be a spectacular airshow. This event marks the Queen's Platinum Jubilee and because of how incredible the airshow is we will be sailing not just once but twice on both the Saturday 4th June and Sunday 5th June 2022.
With so many magnificent planes to watch highlights include:
The iconic Red Arrows
Battle of Britain Memorial Flight – The Hurricane, Lancaster and Spitfire are three very well-known aircraft in world aviation history
The Blades – world famous aerobatic display team
Plus many more!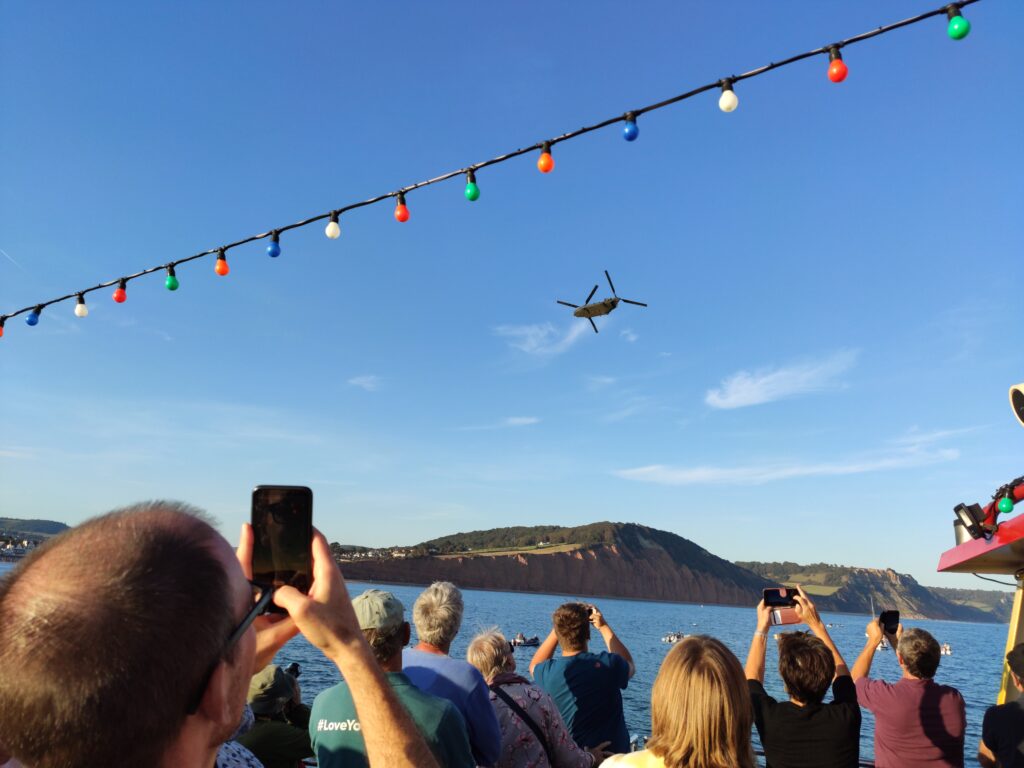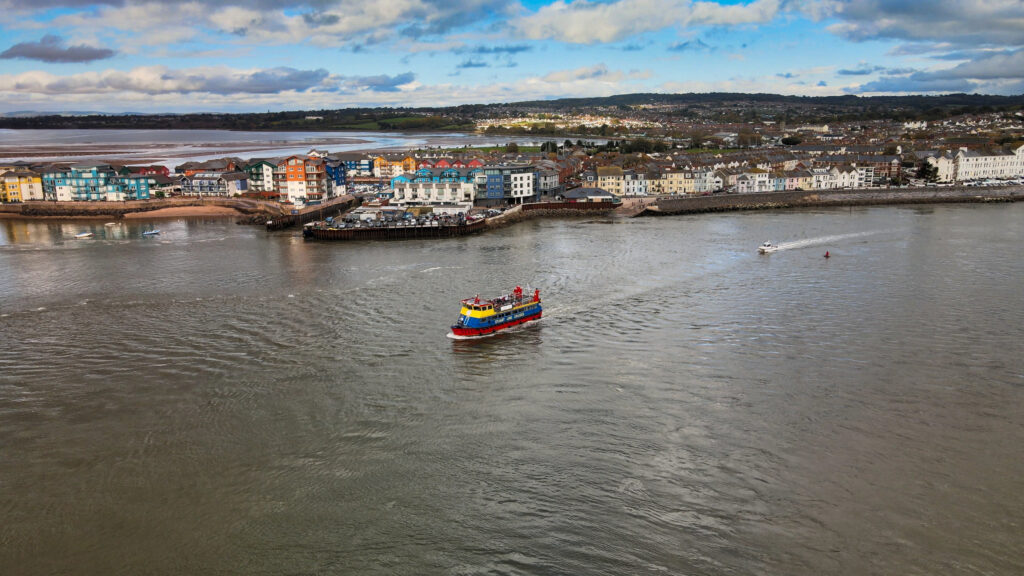 Private Charters
Our private charters bookings have been extremely busy this year, with limited availability for our peak season left. Our unique floating venue provides the perfect setting for any event. From birthdays to weddings to networking events to ash scattering, our vessels are able to host a variety of events.
To create the perfect combination there is the option to have entertainment and catering which always goes down a treat especially our buffets or BBQ's.
This past weekend we hosted a 14th surprise birthday, two socials, and a wedding reception. We enjoyed hosting every single event and always look forward to welcoming everyone on board.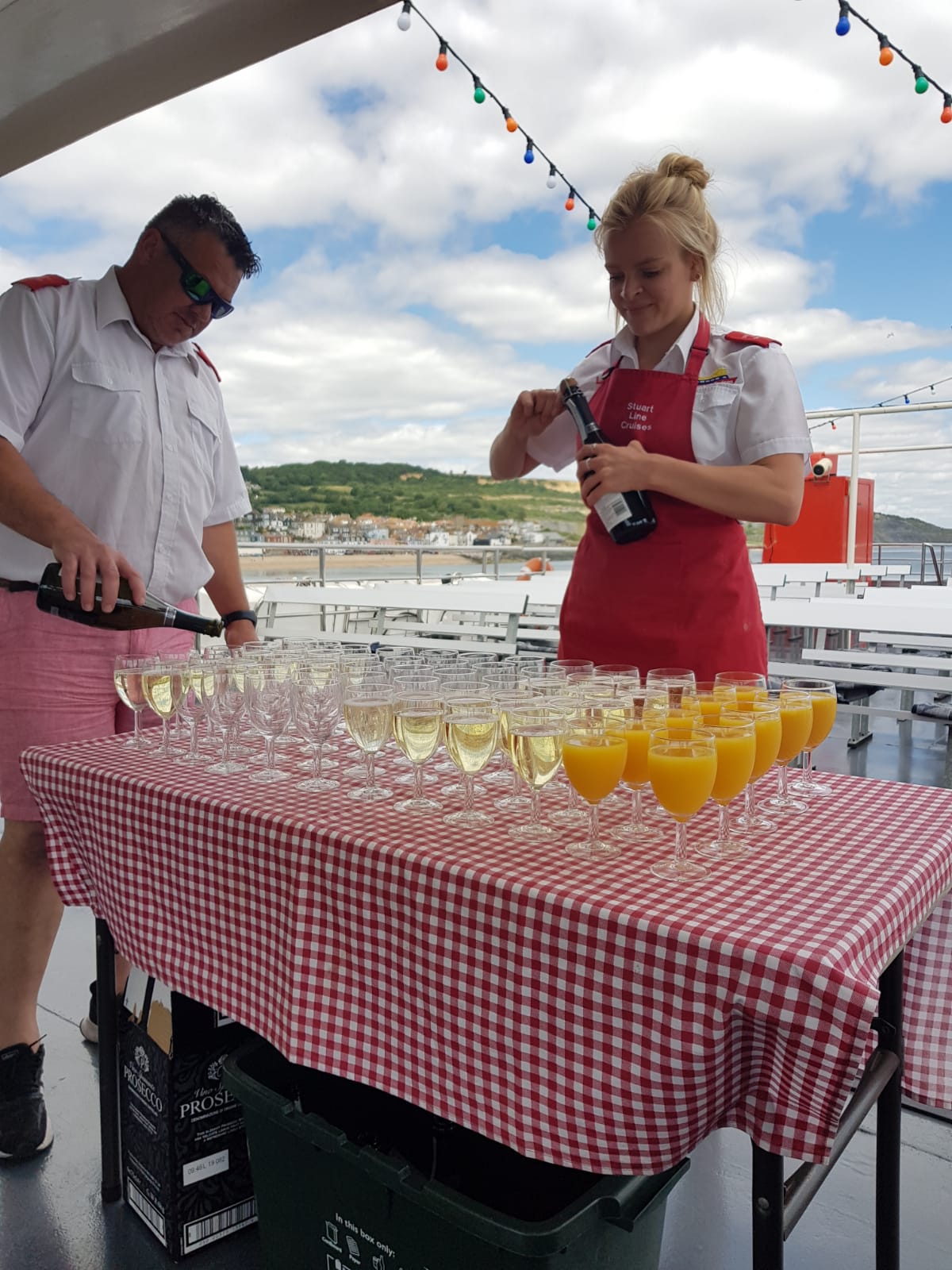 As always, we are looking ahead to improve our much-loved cruises if you do have anything you would love to see on board then please do let us know.

Look forward to another fun-filled month and hope to see all of your faces on board.
Best Wishes
Karis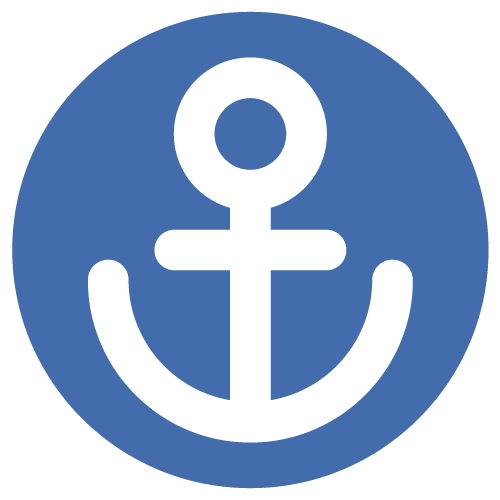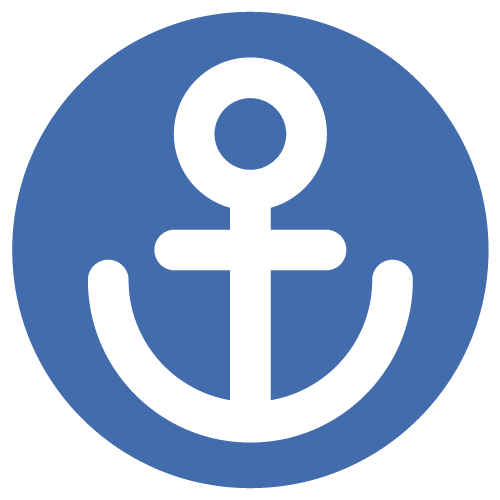 Sign up to our newsletter for monthly highlights, entertaining anecdotes and details of upcoming cruises and events!