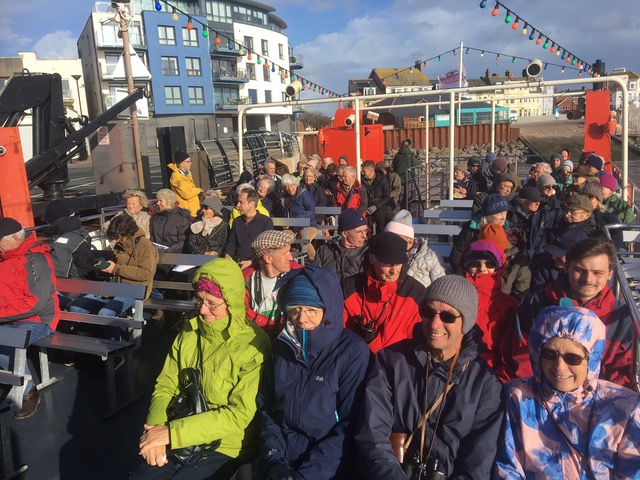 Plenty of DB Brent Geese and Oystercatchers and a few Curlew again seen throughout the estuary, DB Brent Geese were on the move with several flybys as the birds headed for Dawlish Warren and Shutterton Brook area. Shags and Cormorants were seen around Starcross to Turf. Little Egret and a few Grey Heron plus Greenshank and Redshank seen near the River Kenn confluence .  Plenty of Gulls on show with plenty of Greater Black-Backed Gulls on the Mud and Sandbanks. Near Lympstone a lovely group of Great Crested Grebe in their winter plumage were seen fishing and then flying downstream. Further towards Exton a Great White Egret was spotted flying then pitched next to Little Egret ideally showing the size difference between the two species. Slightly further along an Egyptian Goose was spotted feeding and had its head down however it was to far away for most to pick out. tFrom Turf Lock to Topsham Black-Tailed Godwits were plentiful with several large flocks, Dunlin and Curlew were numerous with Grey Plover seen close to the boat.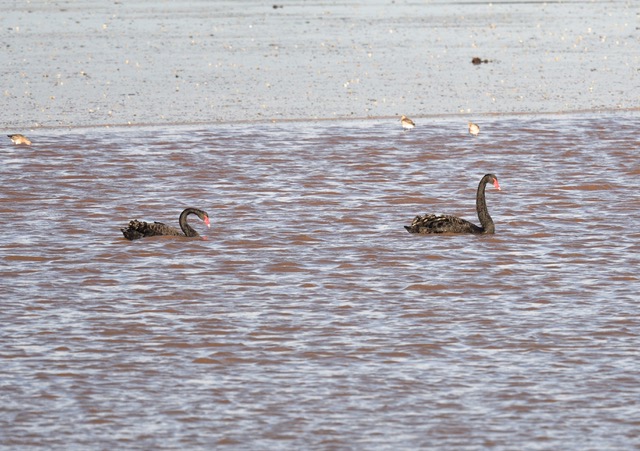 A brief view of a Grey Seal around this same area. Lovely flock of 30+ Ringed Plover in this area close to a pair of resident Black Swans. First close sightings of Avocets seen around Turf Lock corner with small groups totalling 100+ Avocets were seen to Topsham. Plenty of Black-Headed Gulls and Common Gulls showed well for our visitors. 300+ Golden Plover were seen firstly flying high over Topsham then again with that amazing golden hue when the light catches the plumage with 50+ Lapwing on the mudbank opposite the Goat walk at Topsham. Plenty of Black-tailed Godwits 200+ on Goat Walk straight.  A local birder picked up a Spotted Redshank which has been present around Topsham for a few weeks, Great views of this fairly rare visitor and a treat for the visitors. On our return journey back to Exmouth 4 Red Breasted Mergansers were seen close to the boat. A very late Arctic Tern was picked up from the rear of the boat near Starcross Sailing Club a great spot for many.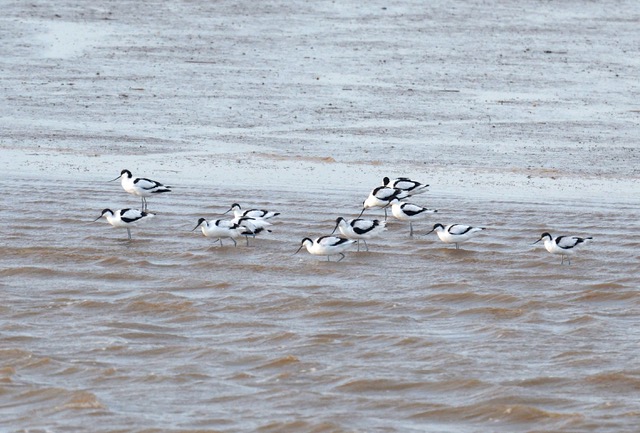 The weather was very kind with no rain but again high winds made it exciting for the visitors as birds were seen flocking and flying well in the stiff breeze. On Cockle Sandbank two Grey Seals were seen chilling after a hard days fishing!! At Dawlish Warren a large flock of 300+ Oystercatchers were gathering to roost on the Warren high tide Roost as we sailed safely back to the Marina. Another Good day was had by all.
Derek Carter and Jo King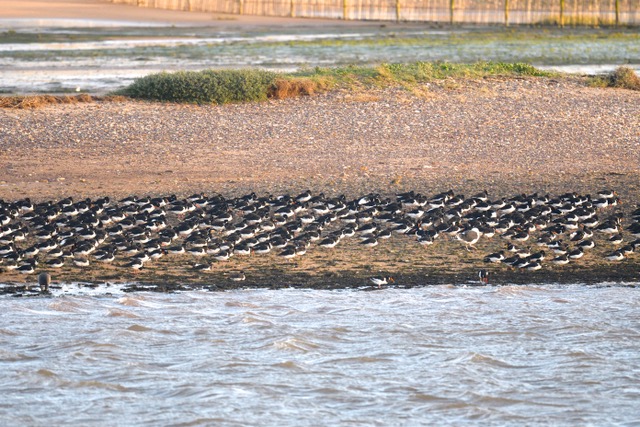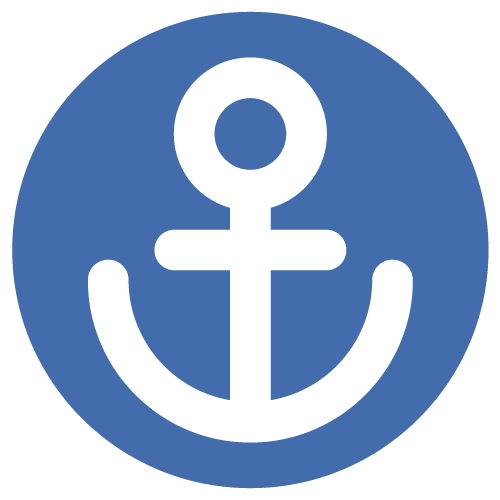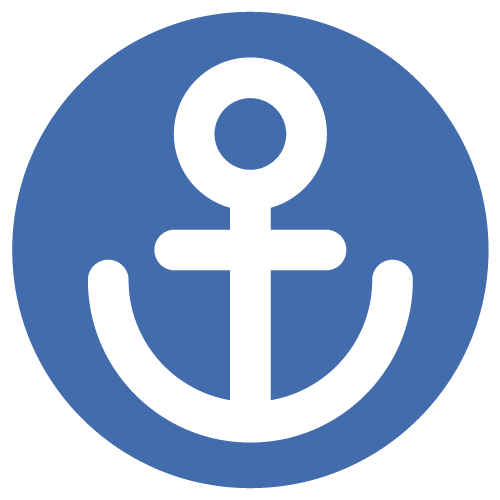 Sign up to our newsletter for monthly highlights, entertaining anecdotes and details of upcoming cruises and events!