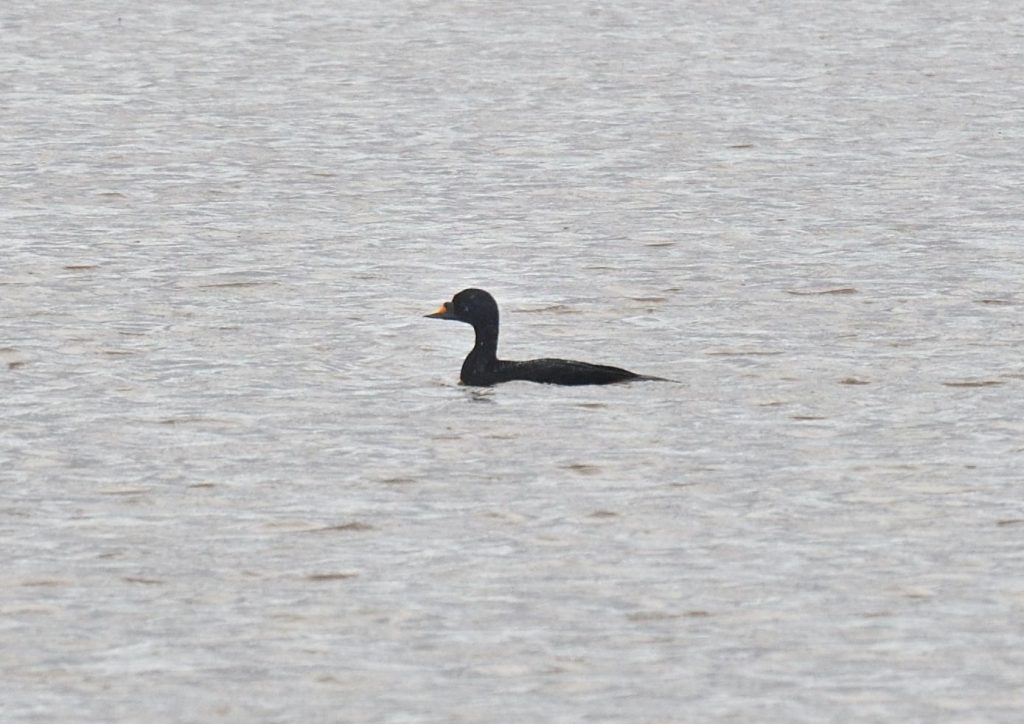 A very damp start to the cruise was brightened considerably by the presence of a single Common
Scoter in the estuary on the edge of the Bight to the North of Dawlish Warren. A bird sometimes
seen at distance offshore from Dawlish warren beach but rarely seen in the estuary waters.
There was a good scattering of Great black backed gulls, a few Oyster Catchers, Curlew and Herring
gulls on Pole sands. Good numbers of Dark bellied Brent geese, more Oyster Catchers and a few
Curlew were feeding in the wildlife refuge and around the bight just to the North of Dawlish warren.
Shags were diving around the boat and as we sailed past Bull hill the rains eased and Cormorants
were seen wings outstretched on the sandbanks at the Southern end of the estuary giving visitors
the chance to appreciate the differences between these two similar birds.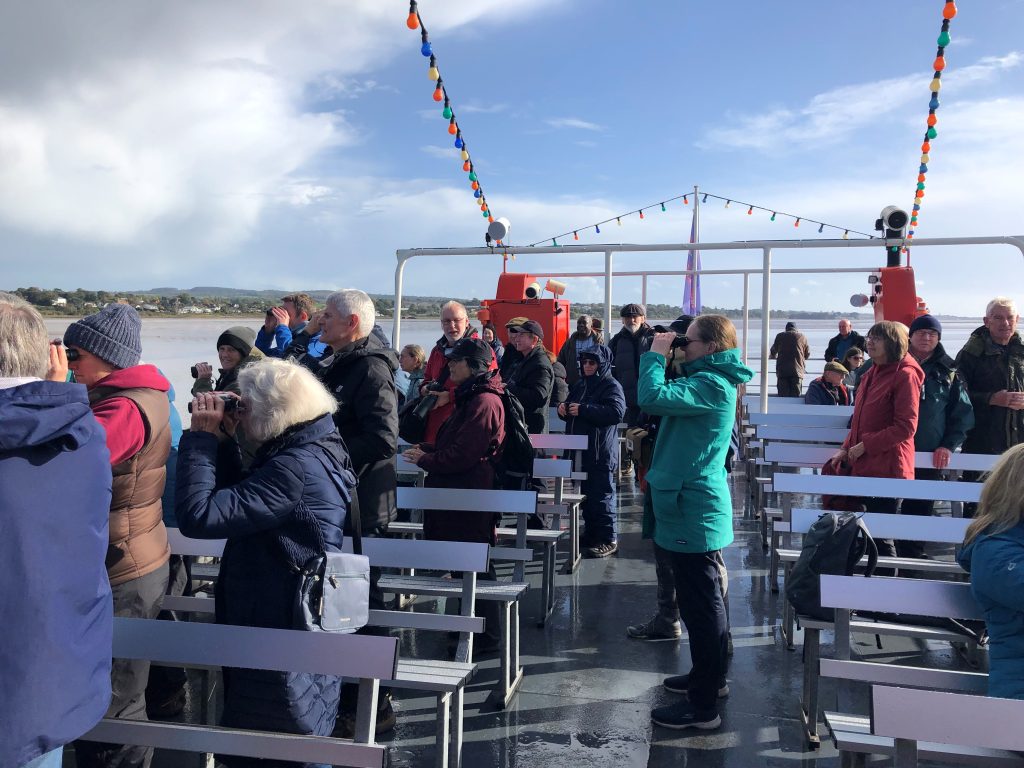 As we sailed North through the tranquil waters of the estuary, we had views of around 20 Great
Crested Grebes playing a hide and seek game, diving as soon as we got our binoculars on them.
Eventually we managed to find a group of 4 which stayed on the surface long enough for visitors to
get a good view of these elegant birds.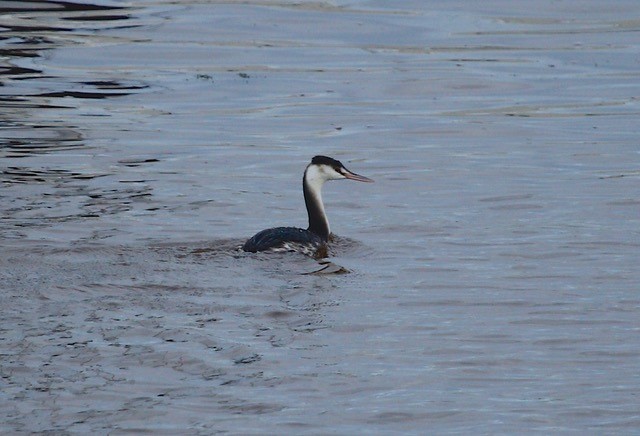 Little Egrets, Redshank, Curlew, Shelduck and a Grey heron were seen feeding along the shoreline
from Cockwood to Starcross and a large group of around 20 Mallards were feeding just North of the
Starcross Yacht club.
We were able to see some of the herd of Fallow deer in the grounds of Powderham Castle estate.
A dramatic change in the weather saw visitors enjoy a flock of around 200 Golden Plover glistening
in the sunlight and a good scattering of Lapwing sunning themselves on the mudflats as we
approached Turf. A couple of Ringed Plover were briefly seen but by now the sun was quite dazzling
on the wet muds and we had trouble picking them out again.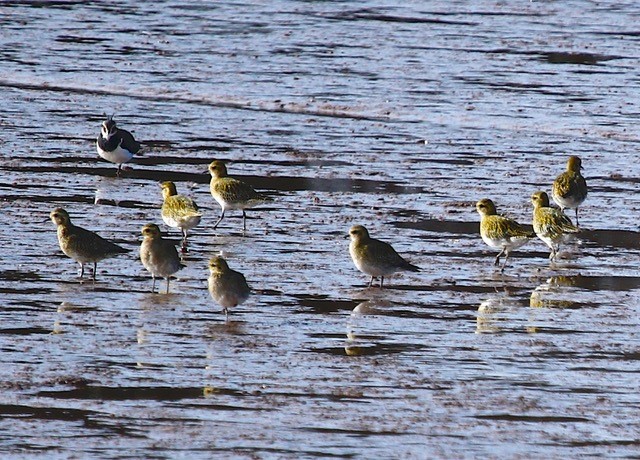 Visitors enjoyed 5 distant Avocets, a few Dunlin and more than 200 Black-tailed Godwits also
sunning themselves close to the boat around the river Clyst confluence, just South of Topsham and
the Curlew gave us a demonstration of their charismatic and enchanting call.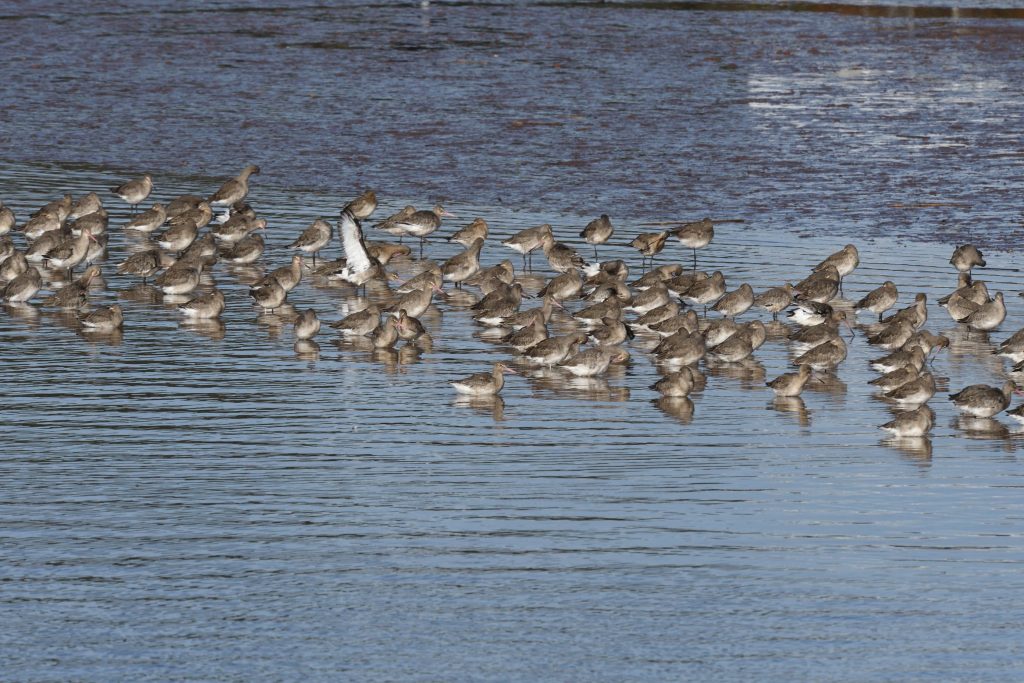 On the return trip as the tide was rising hundreds of Oyster catchers were gathering to roost both on
Bull hill sandbank and Dawlish warren finger point, whilst 2 Sanderling were seen feeding along the
shoreline at Bull hill.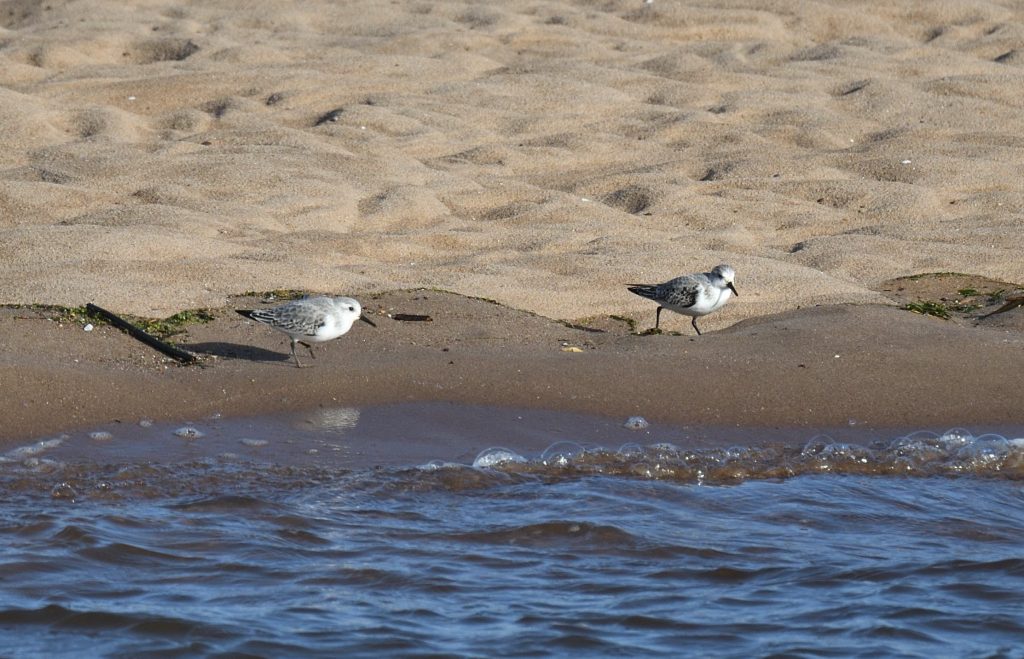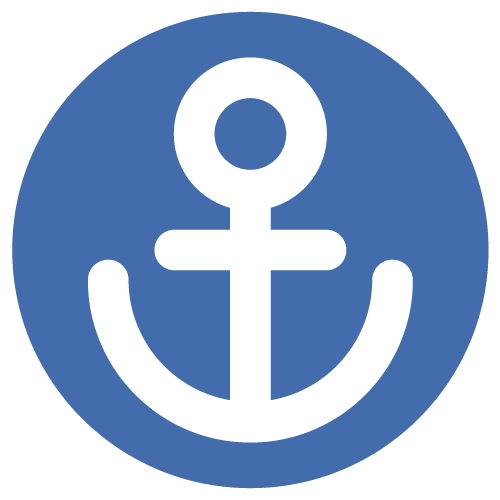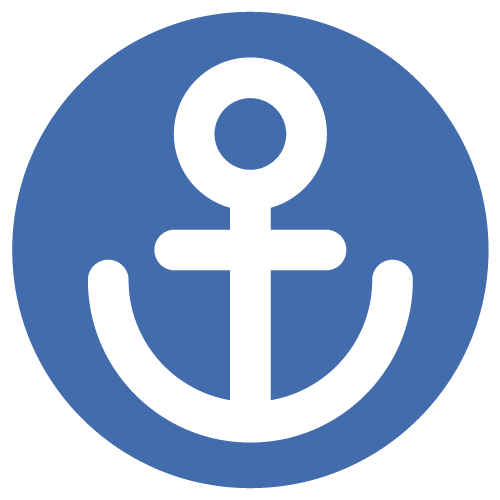 Sign up to our newsletter for monthly highlights, entertaining anecdotes and details of upcoming cruises and events!