Is it too early to start talking about the C word?
So, for some it might be a tad too early to even comprehend the idea of Christmas but for those that like to be prepared or are wanting a little bit of inspiration of what to do during this festive season we can certainly help.
Here at Stuart Line, we can't believe we are starting our Christmas preparations already with Christmas only being 66 sleeps away or only 9 Fridays away, we are excited for the most wonderful time of the year.
Unlike many other boat companies, we operate all year round and we like to say we move with the seasons by offering a variety of cruises throughout the year.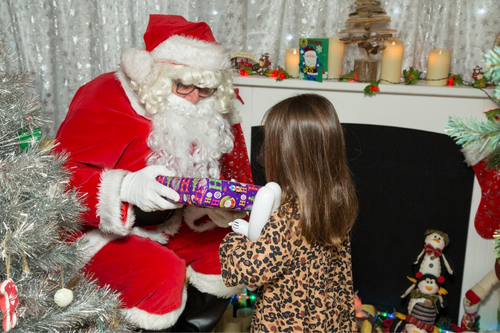 How could we not talk about our famous Sail with Santa which we do have to say is the best way to see Santa in Devon! Our Santa cruises have been a family favourite for over 20 years and is packed with fun the moment you step foot on board.
Our Sail with Santa Cruises is not just a visit to Santa's grotto, you also sail along the scenic waters of the River Exe, there's balloon modelling, a Punch and Judy show, face painting, tasty treats and of course delicious homemade mulled wine for the adults.
A great way to see the man in red with all of the family.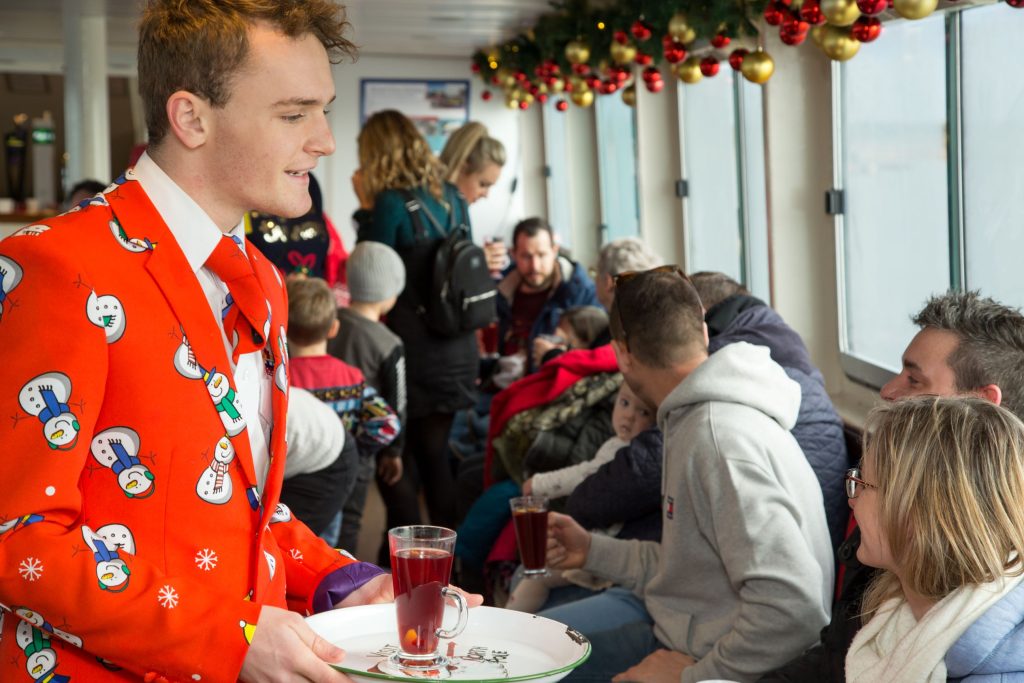 Our Festive Special Cruises are the perfect way to sit back, relax and enjoy Christmas in Devon along the calm and sheltered waters of the very scenic River Exe. This cruise sails throughout the Winter Season which includes all of the Christmas and New Year Period – We even cruise on Christmas Day!
With live, informative and interesting commentary, these cruises are just the ticket to get everyone out and about during the festive season. Of course, how could we not mention about the most important part of the cruise, included is a homemade mulled wine and locally baked mince pies – delicious.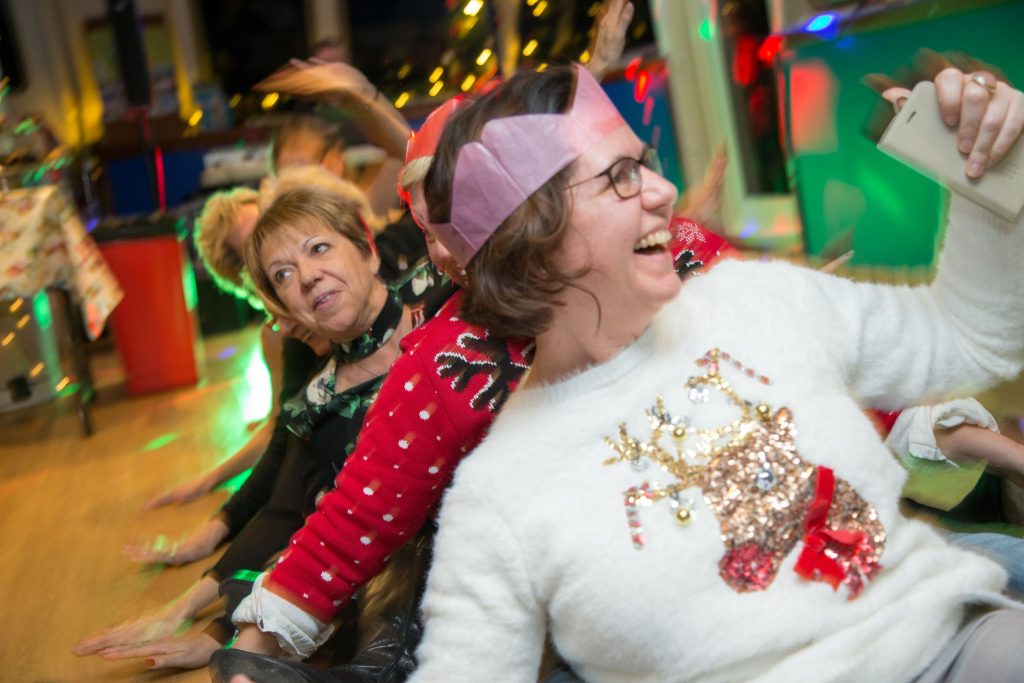 Look no further for a Christmas Party in Devon with a difference, a great way to get together with work colleagues, family & friends. Our Christmas boat party will certainly get everyone into the Christmas spirit with a glass of home-made mulled wine, festive menu, disco and a nighttime cruise along the River Exe.
Some useful tips for making the most of your Christmas Boat Party Cruise:
Our lower saloon will be lovely and toasty but dress warmly if you wish to see the sights from the top deck
Bring your dancing shoes! Our DJ will be playing all the classic Christmas and party tunes
Be Sure to take plenty of photos and videos to capture your memories
Enjoy the festive atmosphere and relax with your friends and family
The Christmas Boat Party Cruise is a great way to celebrate Christmas in a unique and festive way. Experience the magic of Christmas on the water with us!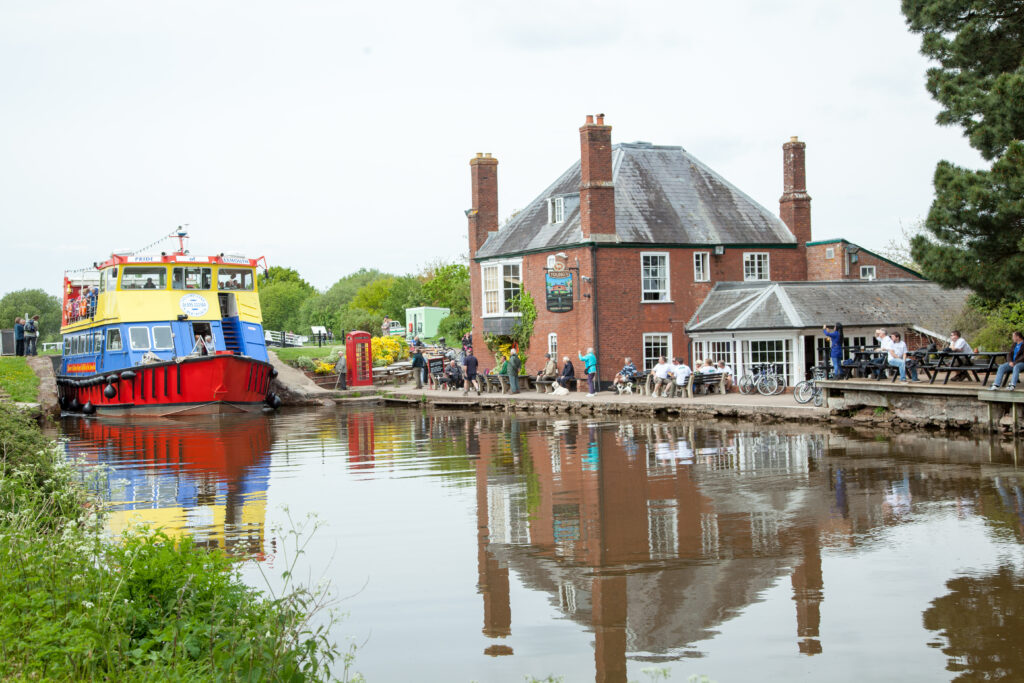 Cruise along the oldest working shipping canal in Europe during the festive season. This is the first time we have offered this cruise during the winter season, and it perfectly ties in with the opening of the Exeter Christmas Markets.
As part of our special event cruises, this trip is truly unique due to its large history. The Brilliance of this trip is that it can be offered either with a departure from Picturesque Exmouth Marina or the historic Exeter Canal Basin.
A tranquil festive cruise, bursting with history and interest.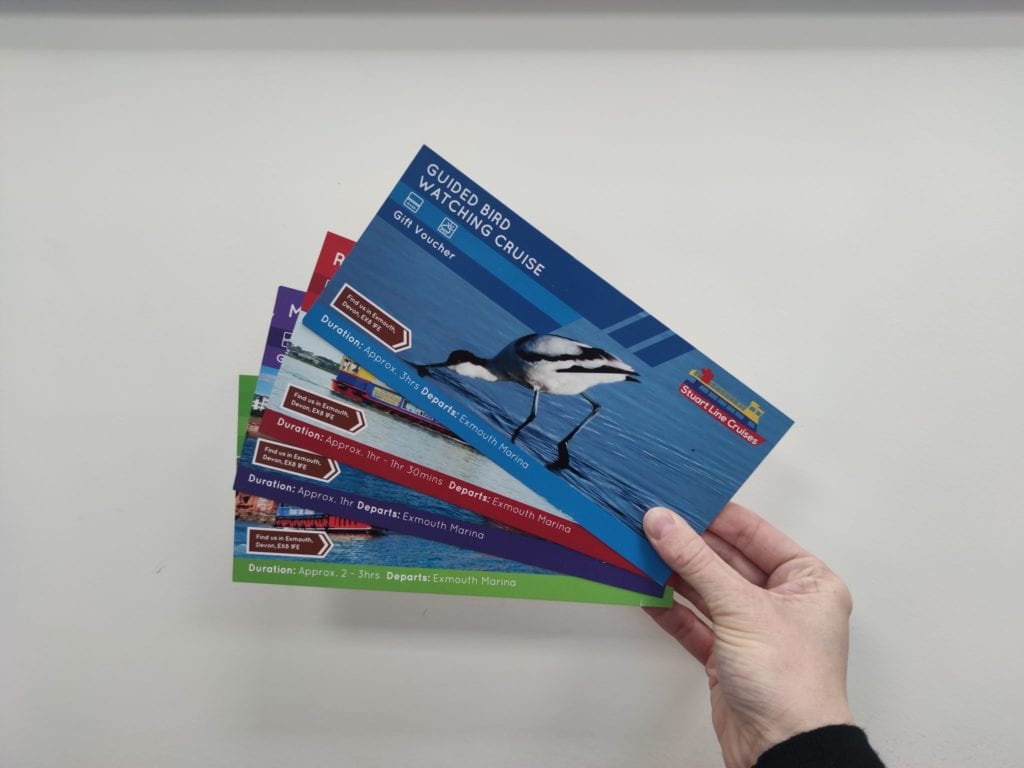 Not only do we offer festive cruises which you can enjoy with friends and family, our gift vouchers are Christmas gifts to last a lifetime. With November fast approaching it time to start thinking about your Christmas shopping.
Our gift vouchers present the gift of time to spend with your friends and family and offer the opportunity to make found memories which will last a lifetime. They are inexpensive but tremendously good value and a gift which people can look forward to after the festivities.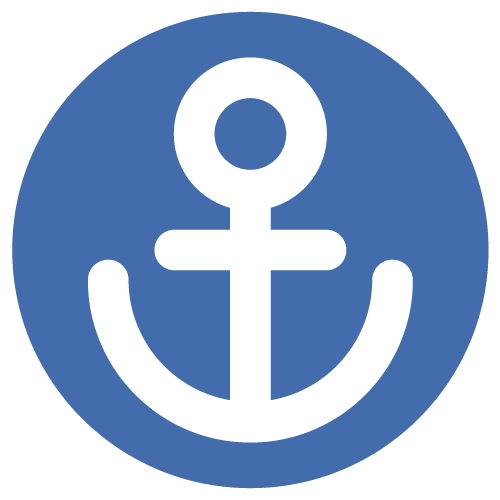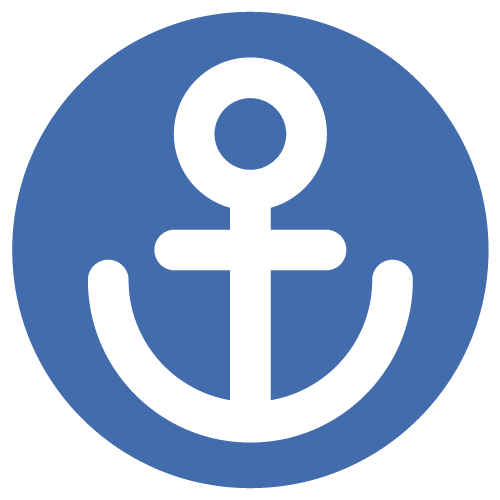 Sign up to our newsletter for monthly highlights, entertaining anecdotes and details of upcoming cruises and events!