Welcome to Stuart Line Cruises' Guided Bird Watching Cruise Newsletter

As we move into April, we see the closing of our Bird Watching Season for 2021/2022.

We've enjoyed a captivating season of Bird Watching on board our vessels to see the migrating birds, who reside in the Exe Estuary during the autumn and winter months. Our Ornithologists Dave Smallshire and Derek Carter have guided us with a wealth of knowledge and enthusiasm, and you will be pleased to know they will be returning for the 2022/2023 season.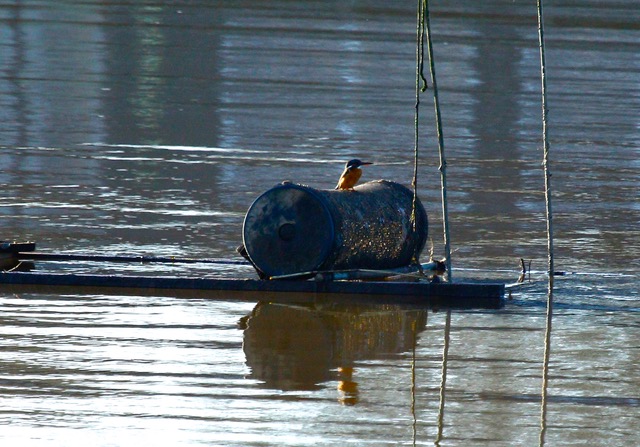 What a Season!
Derek summarises the season below:
The weather this season had been extremely mild with little rain bar an odd cruise however it was a great winter with plenty of overwinter birds to see right across our Estuary. DB Brent Geese were seen throughout in good numbers though juvenile counts were lower than previously years. The normal birds were seen as one would expect and didn't disappoint such as Sanderling, Dunlin, Curlew with their evocative calls across the Estuary, Oystercatcher and Turnstone always a joy to see. Grey Heron and Little Egret throughout with Bar-tailed and Black-tailed Godwits were plentiful from Exton to Topsham with Redshank in numbers, Red Breasted Merganser were seen in numbers and a favourite for many on our cruises. Golden Plover and Lapwing put on their usual aerial displays and always a treat for everyone and of course the Avocets were in residence throughout the winter with over 600 on show. A few Kingfishers were seen from Starcross to Topsham and a record count of Great Crested Grebe with 40 seen together off Exton. We also had some rarities showing this winter with 9 Glossy Ibis roosting on Exminster Marsh with several seen on a couple of our Cruises, the long staying Spotted Redshank was a bonus for some, and a very rare pair of Black-necked Grebe stayed for a couple of months in the estuary around Cockwood Starcross Area, a pair of Goldeneye seen, and a few Cattle Egret seen in the fields. We had sightings of Spoonbills on several cruises which was a thrill for many. Also, we had several Birds of Prey seen namely Short Eared Owl, Marsh Harrier, Peregrine, and Common Buzzard. The general consensus following a very demanding two years for everybody seemed that everyone had great birding experience and enjoyed by all.
Dave summarises the season below:
The weather on cruises inevitably varied from warm and sunny to wet and windy, but without any severe winter weather. Whatever the conditions, there were always plenty of birds to see!
There were already thousands of birds using the estuary when the birdwatching cruises began in early November. The greatest spectacles over the winter had to be the flocks of over 600 Avocets, 1000 Black-tailed Godwits and 1500 Brent Geese – the three most important birds in conservation terms. There were also hundreds of Pintail, Golden and Grey Plovers, Bar-tailed Godwits and the more familiar Dunlins, Curlews and Redshanks. The star wader, however, had to be the Spotted Redshank that favoured a small area of mud at Topsham.
Red-breasted Mergansers had a lean winter and were sometimes outnumbered by Great Crested Grebes, which built up to a record 40. Unusually, two Black-necked Grebes stayed from December to February, usually near Cockwood – nice compensation for the loss of 'Herbert', the familiar Slavonian Grebe that sadly disappeared in February 2021 after spending 14 years with us.
There were several sightings of Spoonbills, including two different birds on consecutive days in March close to the boat at Topsham. Cattle Egrets were occasionally seen in the fields near Cockwood, where a flock spent the winter. Most unexpected were the five Glossy Ibis that flew right past us, heading for their roost site on the marshes. Amongst the skeins of Brent and Canada Geese that settled on the mudbanks was a White-fronted Goose on one occasion. A feral Snow Goose and pairs of Black Swans and Egyptian Geese were less exciting, but nice to see though.
Among the hordes of gulls that frequent the estuary, we saw Mediterranean Gulls twice and a young Kittiwake once in February. We had occasional glimpses of a Marsh Harrier over Exminster Marshes and once a Short-eared Owl flying high over the estuary. There were frequent sightings of Peregrines and Kingfishers, but only once an elusive Black Redstart at Exmouth. One or two Ravens were seen as well as the usual Carrion Crows on the sandbanks. Amusingly, one or two Pied Wagtails joined us on the boat sometimes to clean up the pasty crumbs!
Apart from the birds, a few Grey Seals were seen frequently, sometimes hauled out on a pontoon, while occasionally a Harbour Seals hauled out on a sandbank.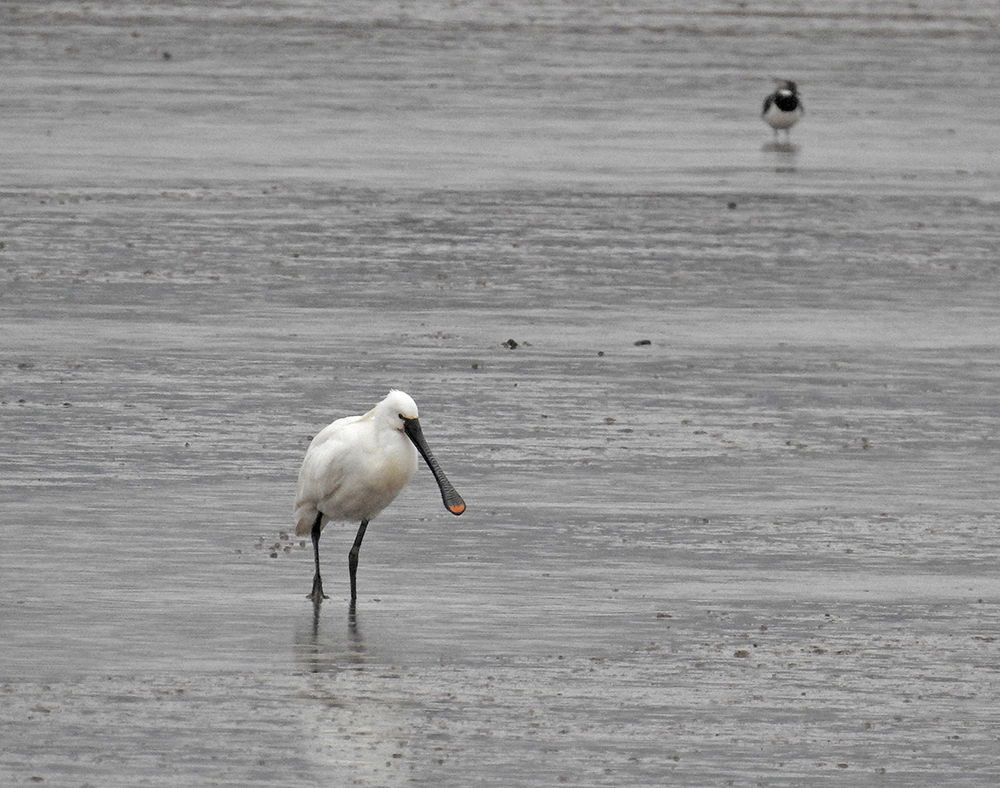 We've certainly had some great highlights this season !! Stay up to date with our future Guided Bird Watching Cruises by following our blogs.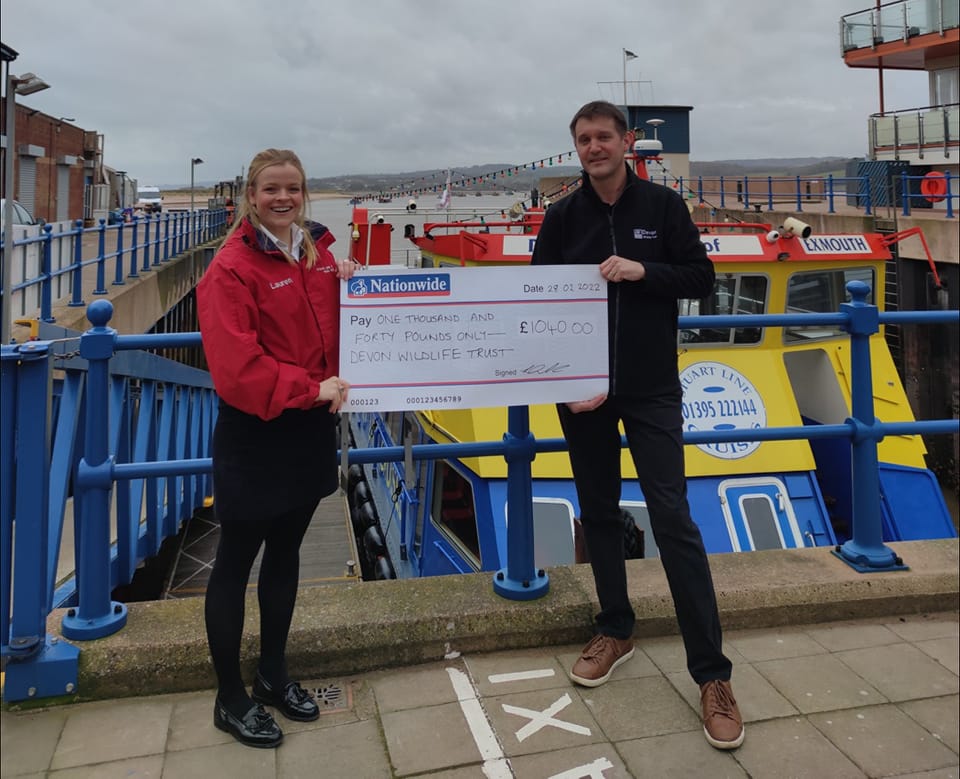 Devon Wildlife Trust
The Exe Estuary is one of the best places in the country to spot overwintering wildlife and family-run Stuart Line Cruises has been running Guided Bird Watching Cruises on the River Exe for many years – a unique opportunity to view thousands of migratory birds from the likes of Greenland, Iceland, and Arctic Siberia with the expert guidance of their on-board Ornithologist. The unique cruises run between November and March, with many novices, outdoors enthusiasts and seasoned twitchers travelling from across the country to join one of these highly regarded and heavily over-subscribed experiences.
Stuart Line Cruises are long-standing supporters of Devon Wildlife Trust, helping to raise vital funds needed for various local wildlife projects, including the recent and very successful Beaver Project on the River Otter and the Stuart family were delighted to present a cheque for £1040.00 to the Trust on Monday 28th February. The money raised is from donations which customers of Stuart Line Cruises have kindly volunteered during cruises and will contribute towards current projects, such as Saving Devon's Treescapes.
Jake Stuart said: "Devon Wildlife Trust is hugely significant in preserving Devon's natural environments, raising awareness among all age groups, and safeguarding them for the future. We are a small family-run business with a huge interest in our local community and it is our privilege to support their initiatives. We would like to thank our passengers for joining us in supporting Devon Wildlife Trust and we look forward to seeing the impact of its varied work in the year ahead."
Devon Wildlife Trust's Steve Hussey said: "The generosity of Stuart Line Cruises and their customers has surpassed our expectations once again. The cheque we've received today will help us continue to work to restore local wildlife. The beauty and richness of Devon's natural environment is something that Stuart Line recognises in its business – we're proud that they are able to support us."
You can find out more about Devon Wildlife's Trust's work at www.devonwildlifetrust.org and you will find further information about the cruises at www.stuartlinecruises.co.uk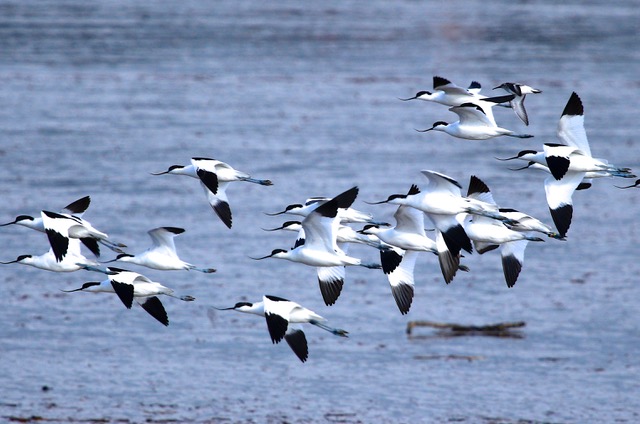 The Early Bird Catches The Worm!!
Our dates for the next season starting in November are live already and as always, we anticipate dates to get booked up quickly.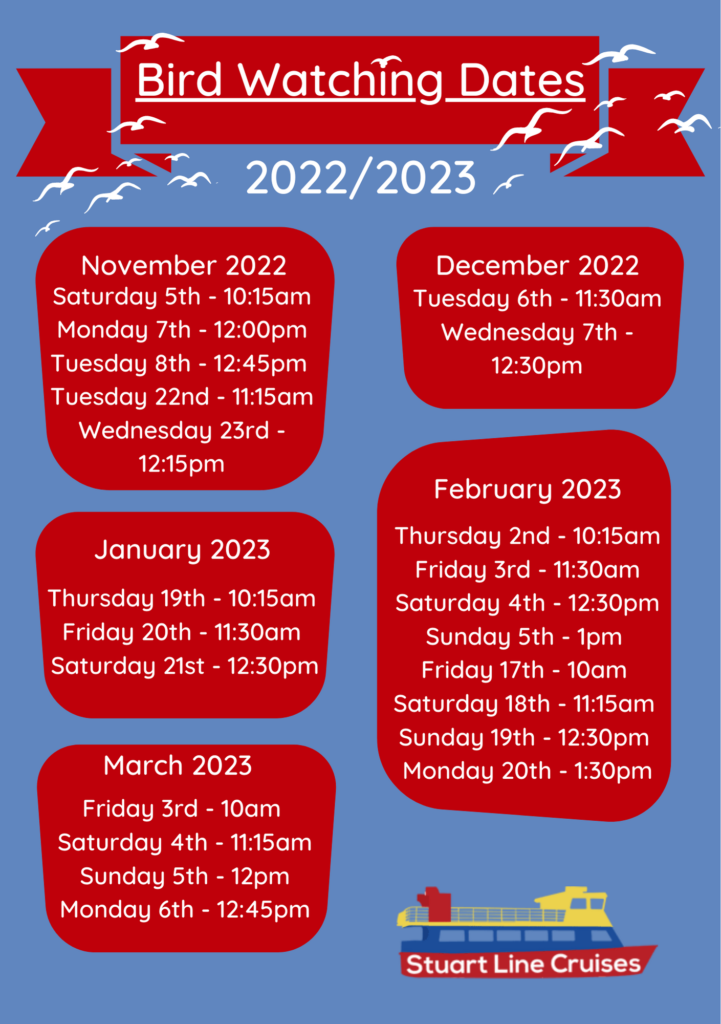 Special Event Cruises
As we move away from our Guided Bird Watching Season the summer season sees the return of our much-loved special events, and we are thrilled that after two quieter years the calendar is now looking fuller than ever!
– Our Geology Day Trip is a day long field trip along the Devon Coastline. With a leading Geologist on board, our geology field trips have a full commentary throughout going into fantastic detail on all the rock formations and ever-changing heritage landscapes.

– Cruise along the oldest working shipping canal in Europe! Join us travelling at a relaxing pace as we sail along Exeter Canal, sit back and soak up the scenery, watch the locks come to life, the swing bridge majestically open, before enjoying the seaside town of Exmouth or Exeter's Historic Quayside.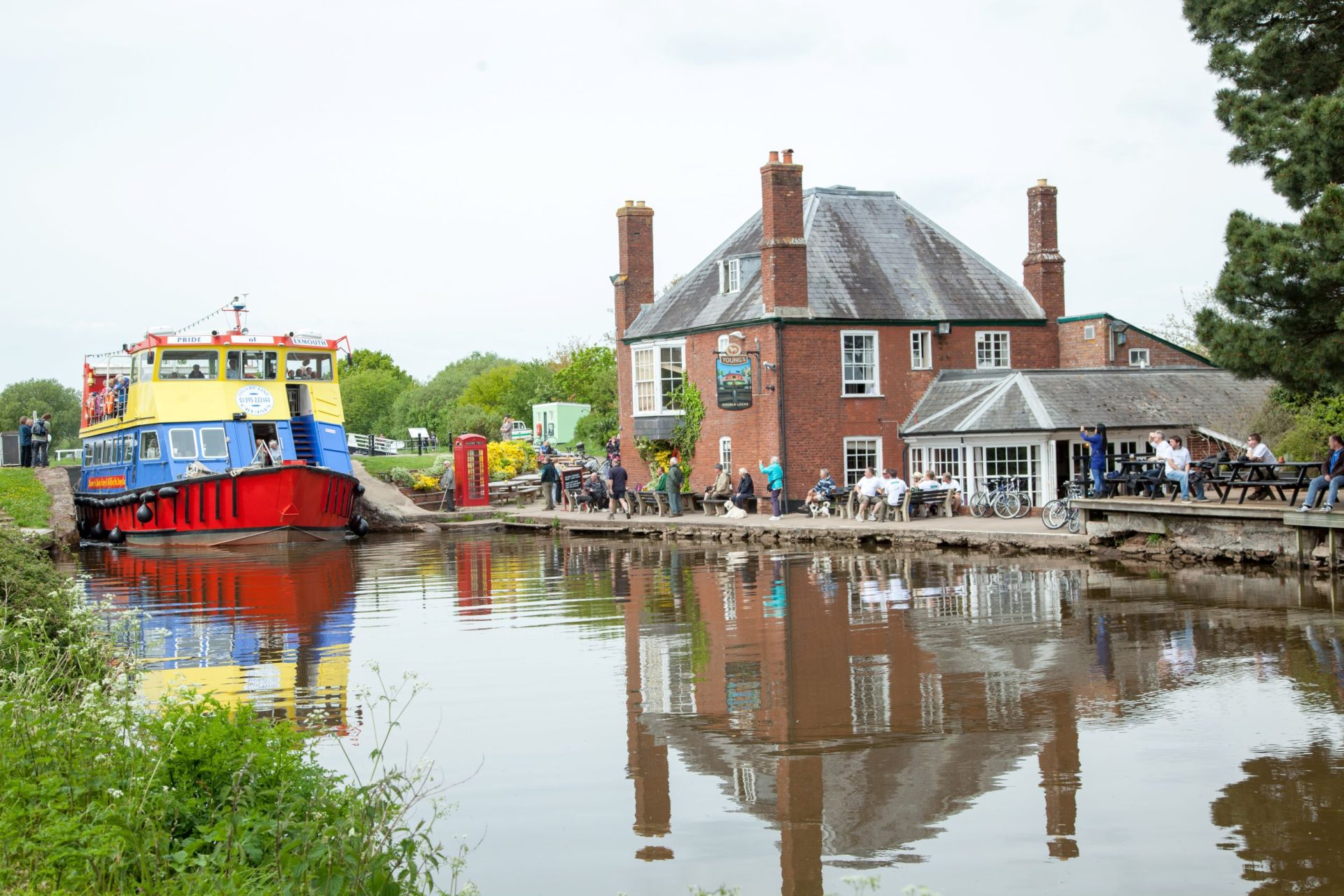 For more details on our Special Event Cruises check out our website using the link below.
We hope everyone had a great season with us and we look forward to welcoming people on board for our 2022 season.
Best Wishes
Karis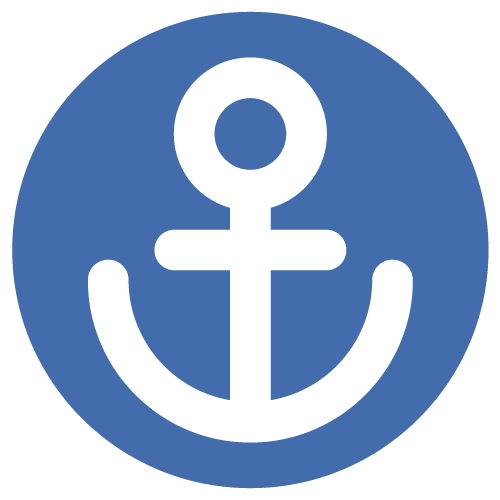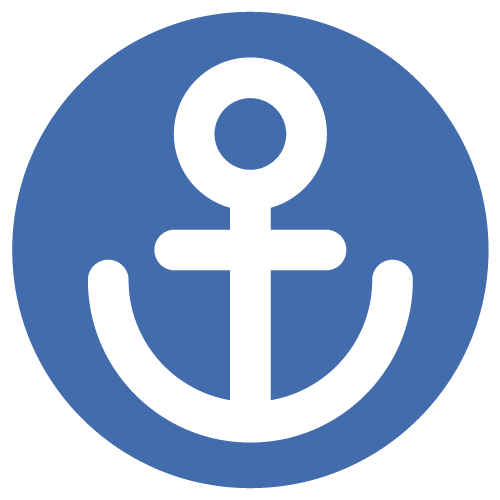 Sign up to our newsletter for monthly highlights, entertaining anecdotes and details of upcoming cruises and events!