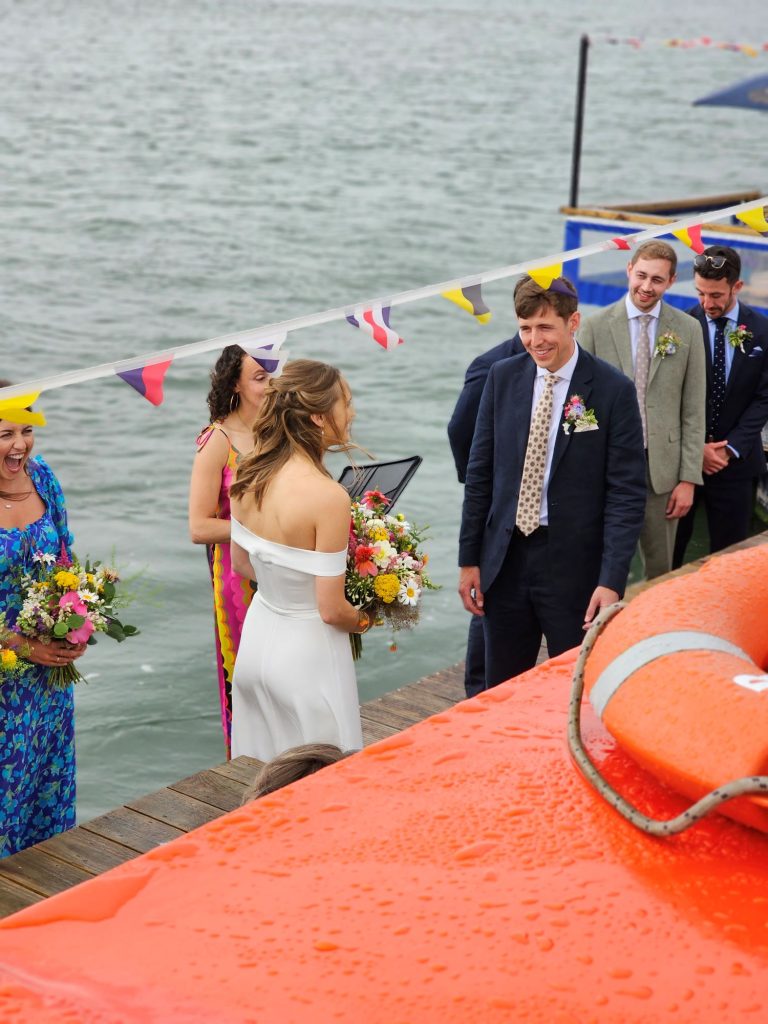 On one recent rainy Saturday in July, it was our pleasure to provide a water taxi service for the wedding party of Lauren and Joe, to their reception venue on the River Exe.
With the Bride and Groom arriving in separate vessels to the main wedding party, it was their wish to have a blessing once they reached the venue, which their guests would witness from our Tudor Rose. It was touch and go with the rain and contingency plans were in place (have you ever created a make-shift aisle on the lower deck of a boat? Well, now I have that to add to my CV!), but happily, the clouds passed and rain cleared just as Lauren's boat moored alongside the pontoon.
The break in the clouds didn't last for long…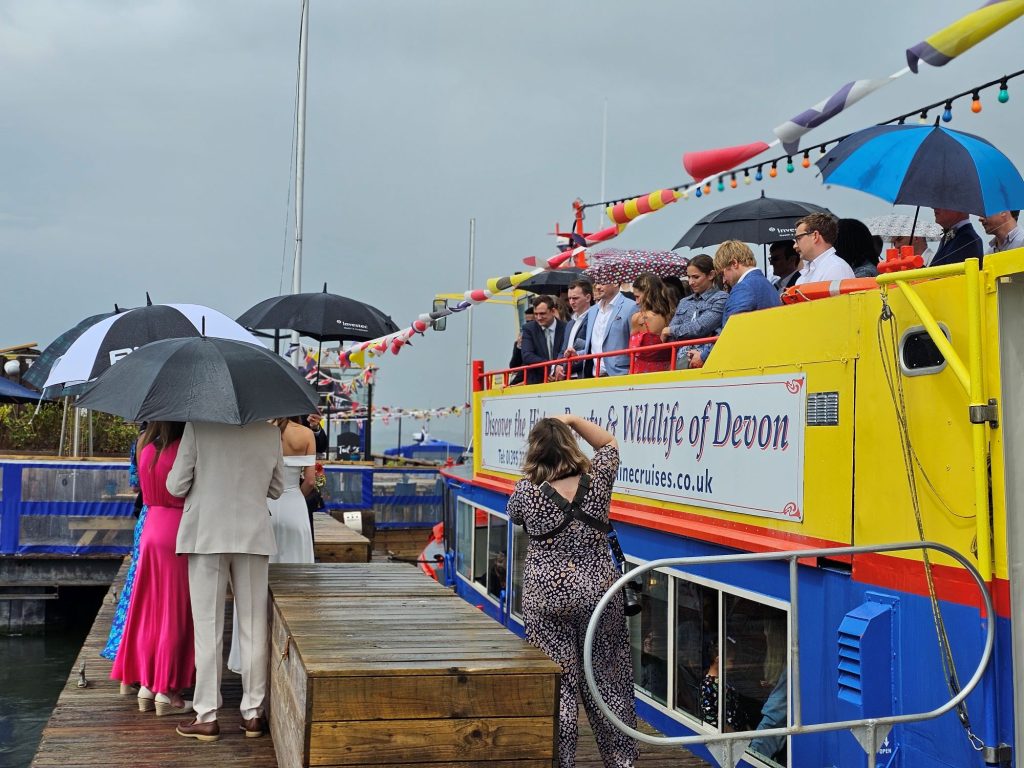 …but this didn't even begin to dampen the atmosphere on the Exe Estuary for the beautiful couple or their guests. Umbrellas were promptly distributed and surrounded by far-reaching views of Haldon Hill, Powderham Castle and Exeter and nothing but the sounds of birds, the blessing was delivered.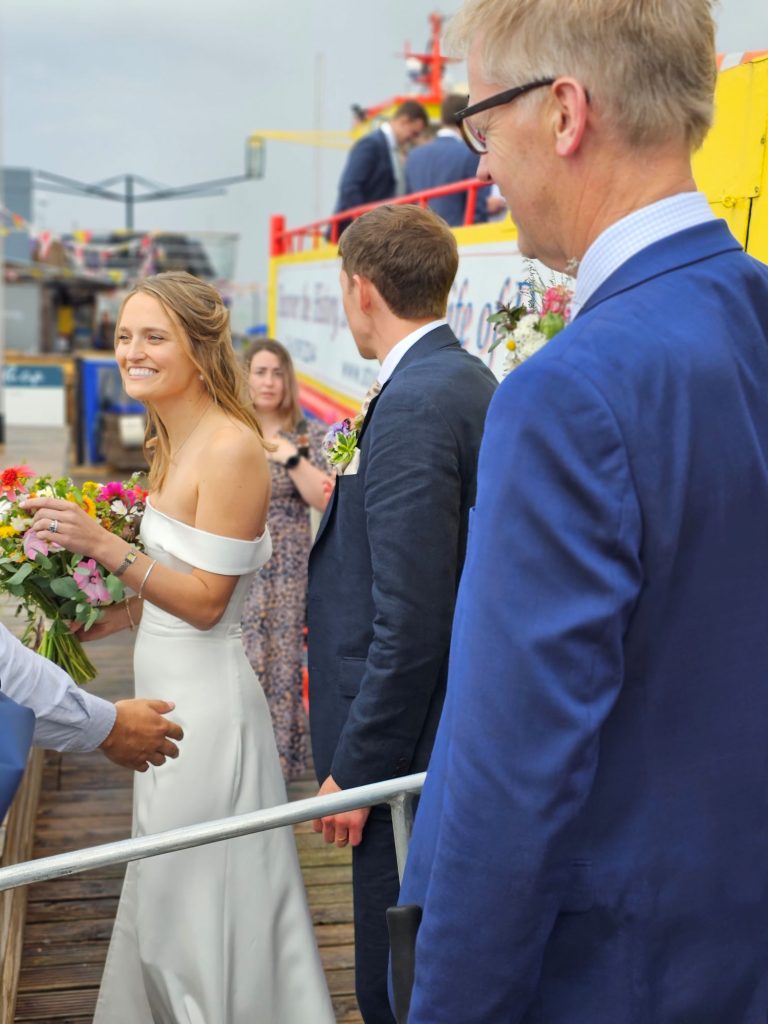 Congratulations to Lauren, Joe and their families and thank you for choosing us to be part of your special day here in glorious East Devon!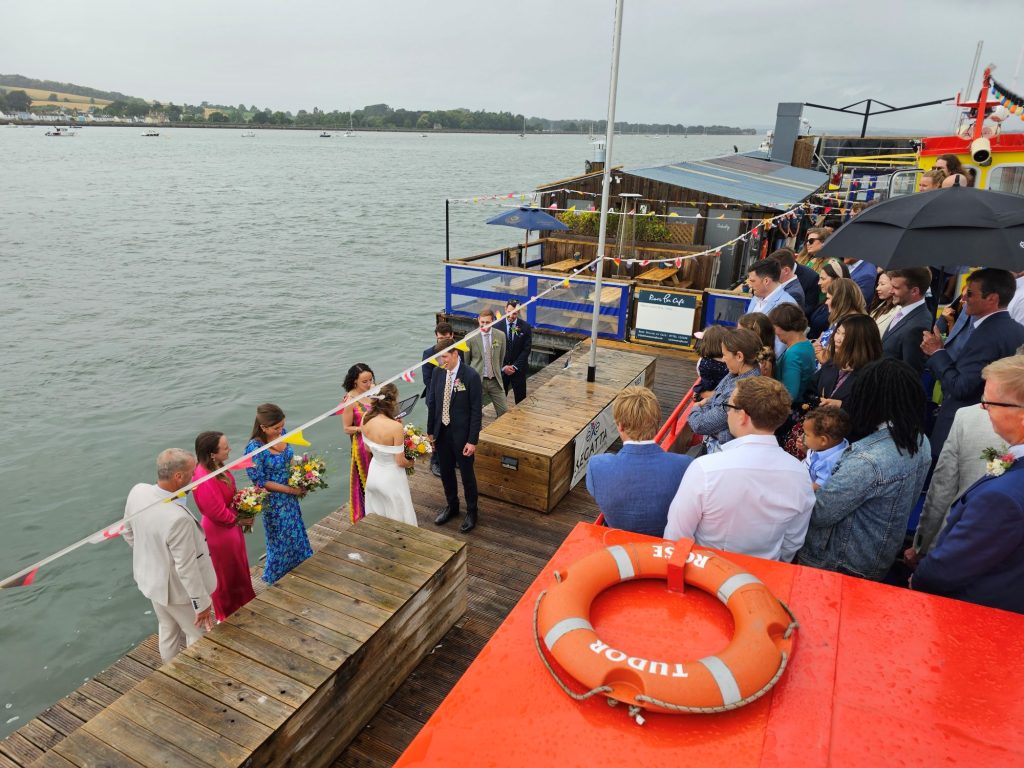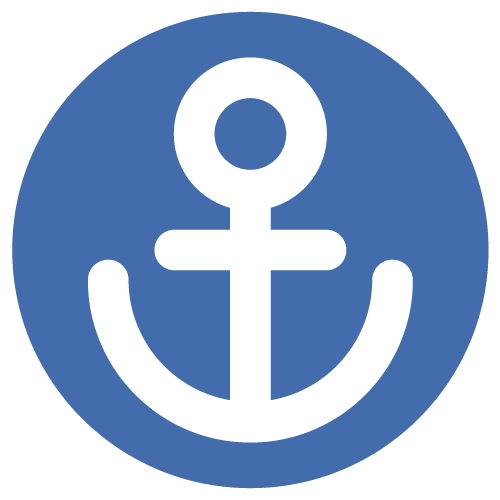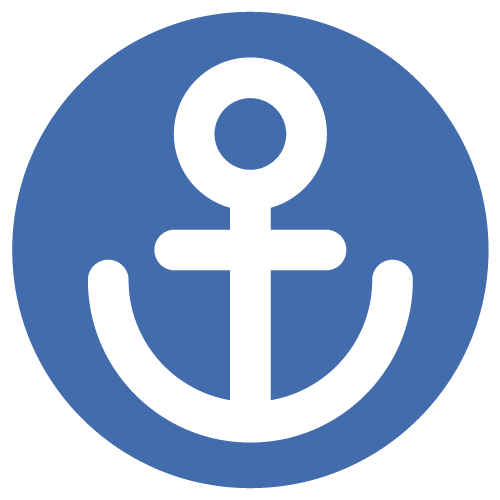 Sign up to our newsletter for monthly highlights, entertaining anecdotes and details of upcoming cruises and events!