What makes the Exe Estuary so special for wildlife and what's the big deal?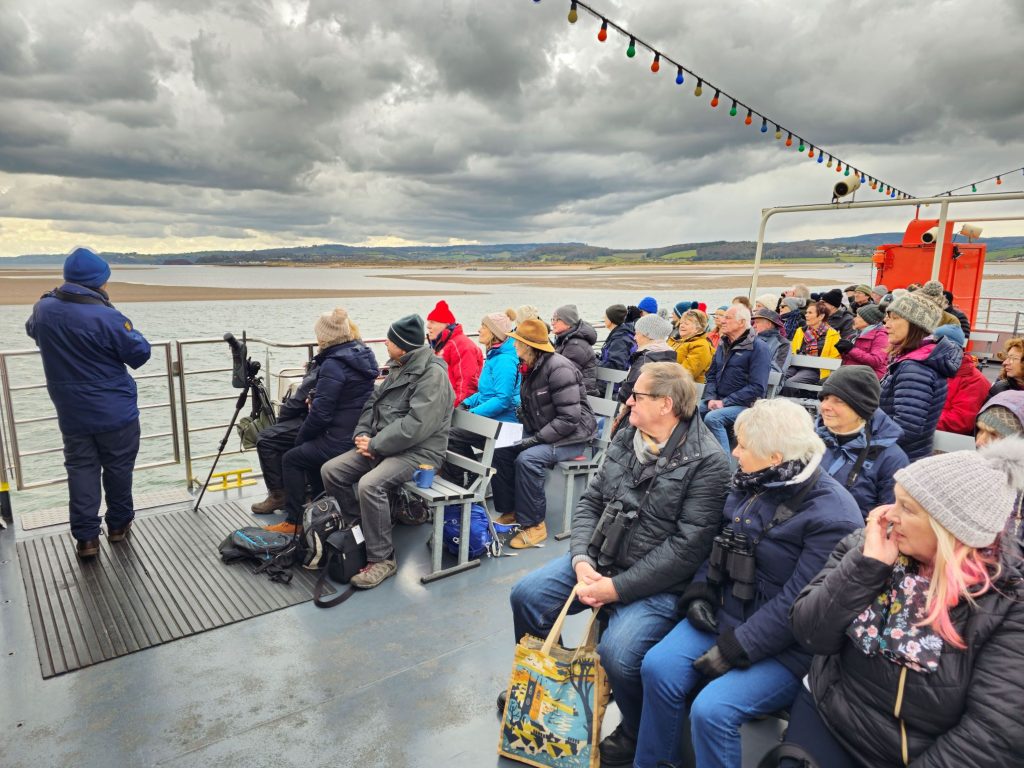 Expertly Guided
Guided Bird Watching Cruises on the River Exe feature an informative live commentary from some of the very best in the business. Jo, Derek and Dave share out the dates of the cruises and each add their own unique take on bird spotting on the Exe.
All three of our Ornithologists are not only birding experts but are local to the area and incredibly familiar with every inch of the Estuary, as well as the annual patterns in breeding and feeding behaviours for each species.
I chat to Derek, Jo and Dave frequently throughout the year and especially in the lead-up to and throughout the birding season. I am always eager to find out what's here, how many and when they arrived. I would consider myself a novice in the birding world and they are always incredibly generous in sharing their knowledge with me – there is something really very enjoyable about listening to someone speak about their passion and I always learn something.
Here's what they have to say…
Derek Carter – Ornithologist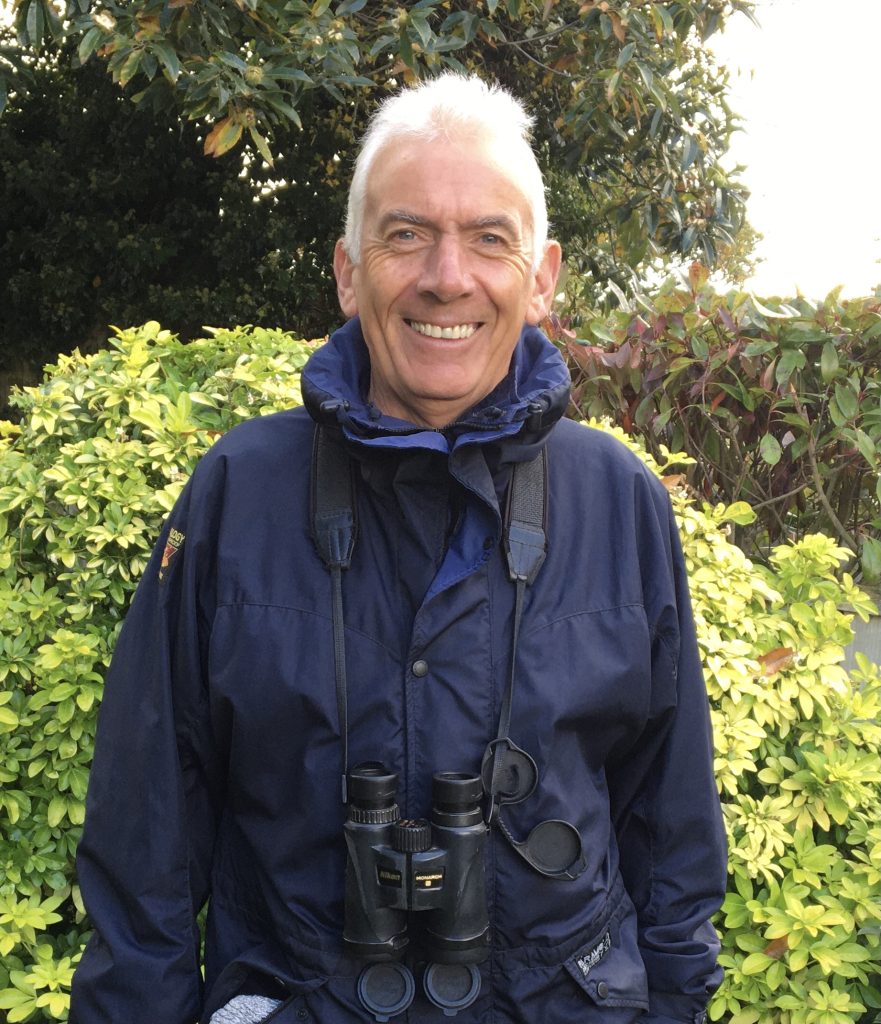 "Conditions have been notably mild and this has contributed to the delayed arrival of some species this year.
Numbers of Pale Bellied Brent Geese from Greenland have been higher than normal and numbers of Dark Bellied Brent Geese from Northern Siberia are good and still increasing. Reports from Dutch birders have seen 25% increase in Juveniles this Autumn so this should show in our own numbers too, which is great news for the Brent's. Predators must have been preying on an abundance of Lemmings and leaving the Brent goslings alone over the breeding season.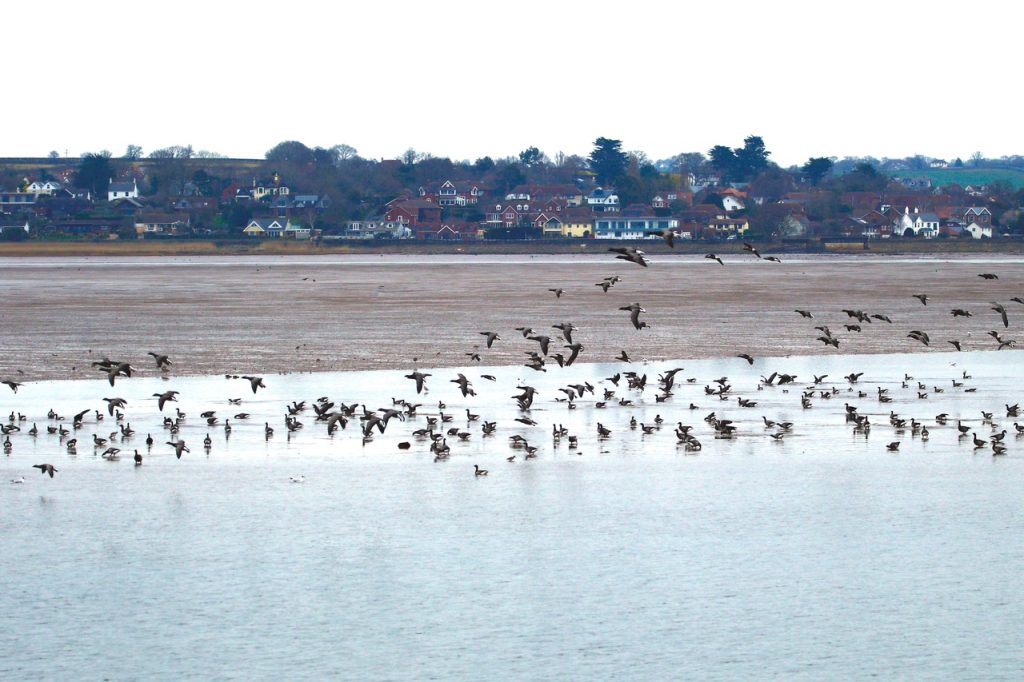 If we get winds from East, general numbers of birds will increase as temperatures fall and possibly frost and snow will push more birds like Avocets westwards towards the Exe. This is only my theory but why would a bird move if it's mild and they can find food where they are? Wasting energy is not good for birds so they will wait until they have to move!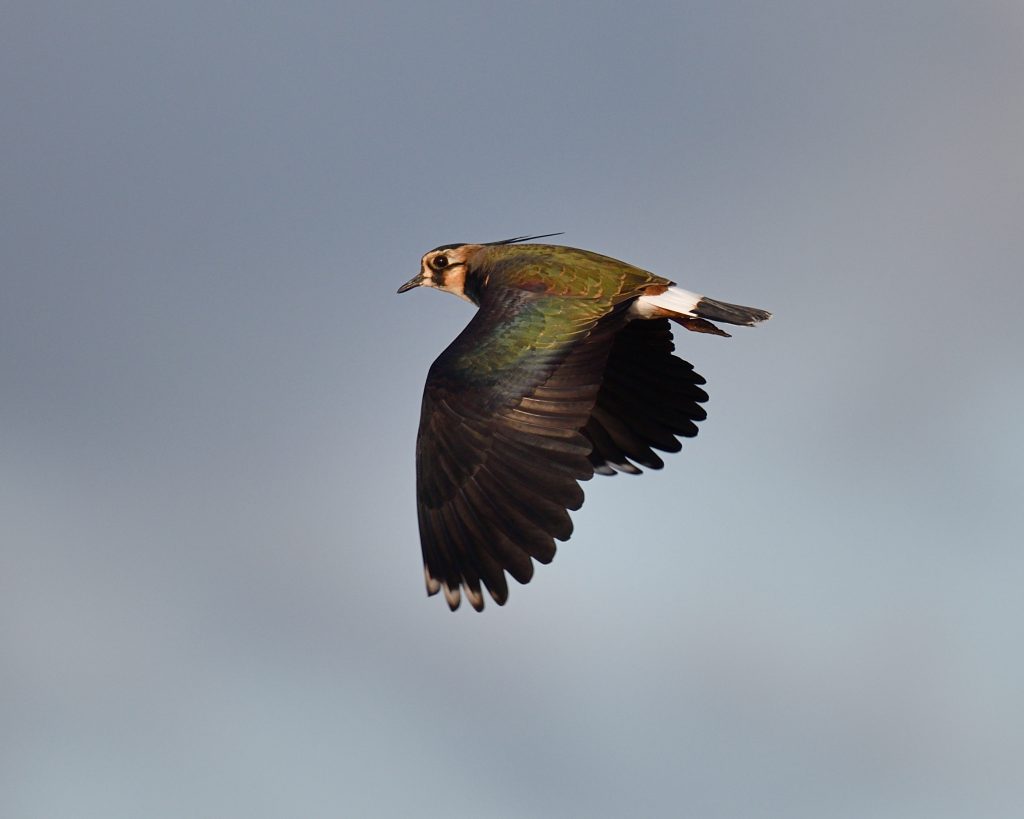 On that note Lapwing and Golden Plover have arrived early this year could be to do with flooded fields elsewhere.
Our Black-tailed Godwit numbers are slightly increasing year on year – global warming is impacting on their breeding grounds in Iceland as more Ice melt increases breeding grounds.
Climate change seems to affect the amount of different Heron species turning up on the Exe Estuary with Cattle Egret seen on the Marshes and Great White Egret occasionally.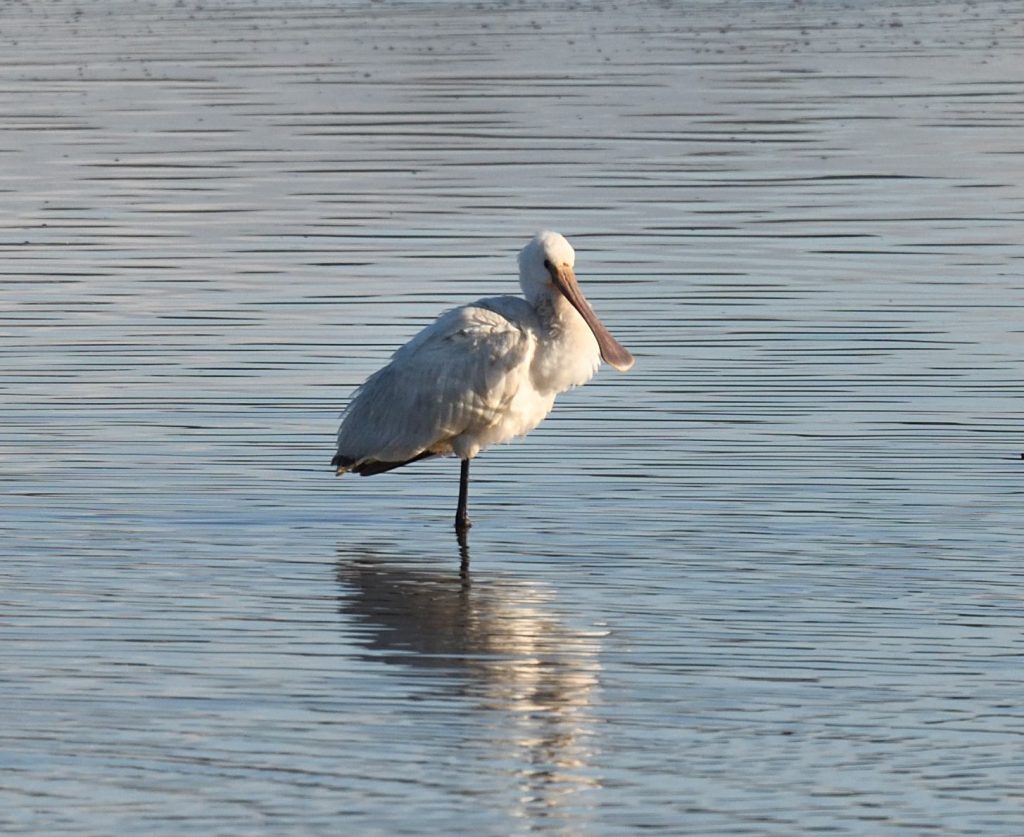 Spoonbill are a regular visitor and the occasional Glossy Ibis and in late Summer, a Black-Crowned Night Heron was seen upstream from Countess Weir.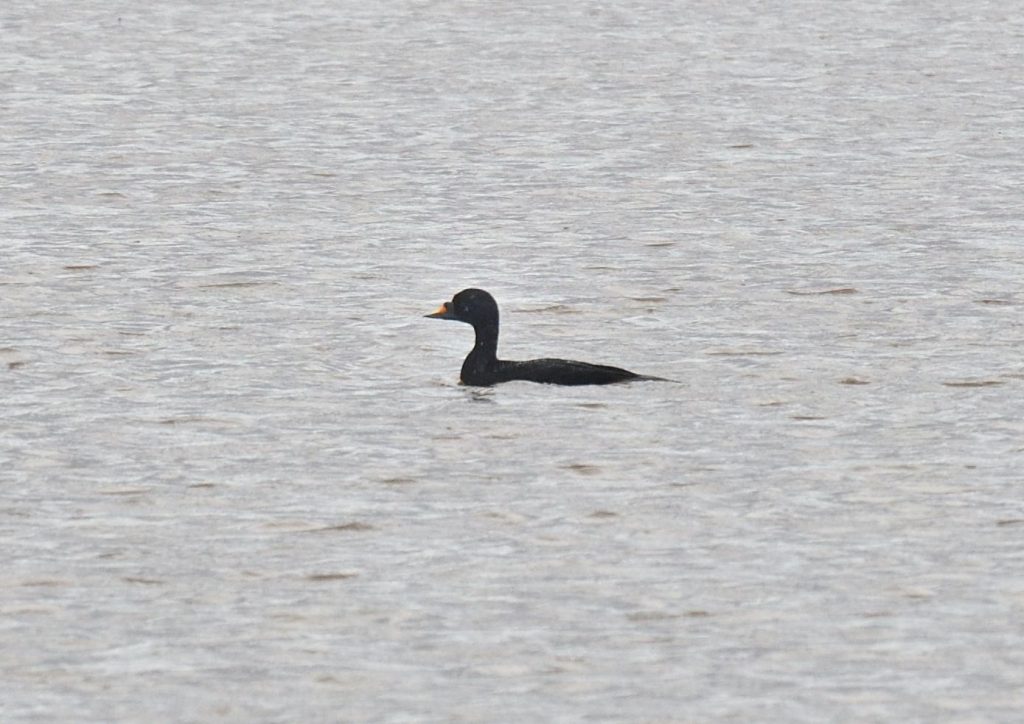 Last week we had a Common Scoter – a Black Sea duck (normally seen in flocks), near Cockwood. This was seen on two consecutive days from the Pride of Exmouth and this was a first for us. However, we never know what may turn up on the Exe Estuary and that's the great thing about these cruises – we never know what we may see.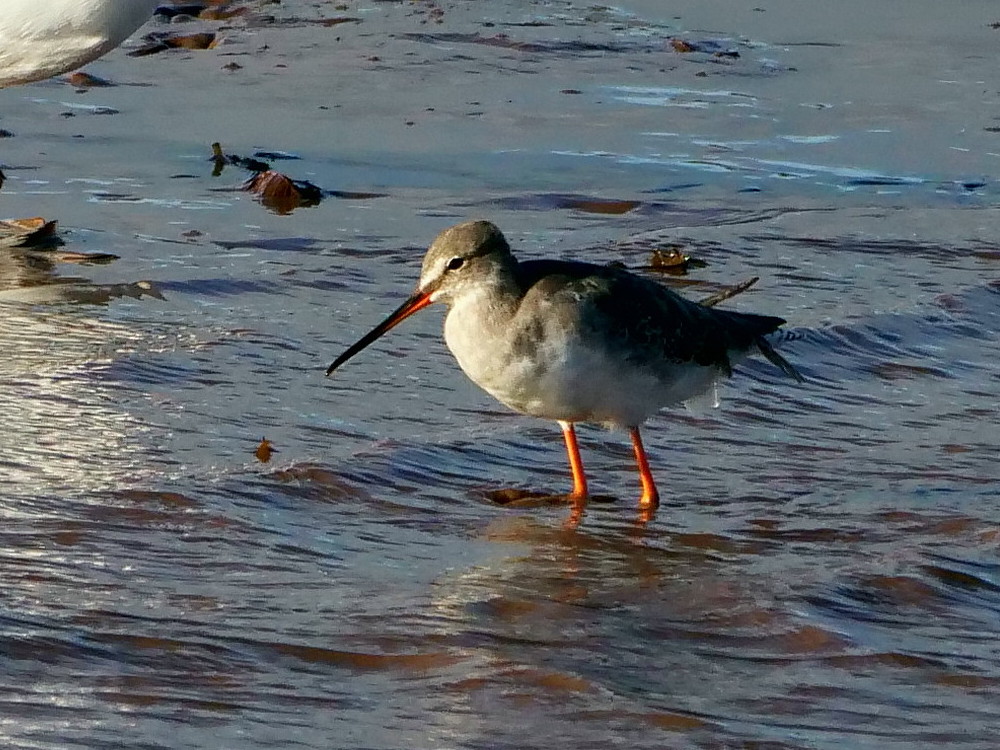 Last year we had some great sightings -Goldeneye Flock of 6, Glossy Ibis, Egyptian Geese, Barnacle Geese, Common Cranes, Glaucous Gull, Short Eared Owl, Ruff Spotted Redshank and Kingfisher. We've also seen Red Necked Grebe, Black Necked Grebe, Eider Duck, Great Northern Diver, Red Throated Diver and of course we mustn't forget the Grey and Common Seals seen regularly!" – Derek Carter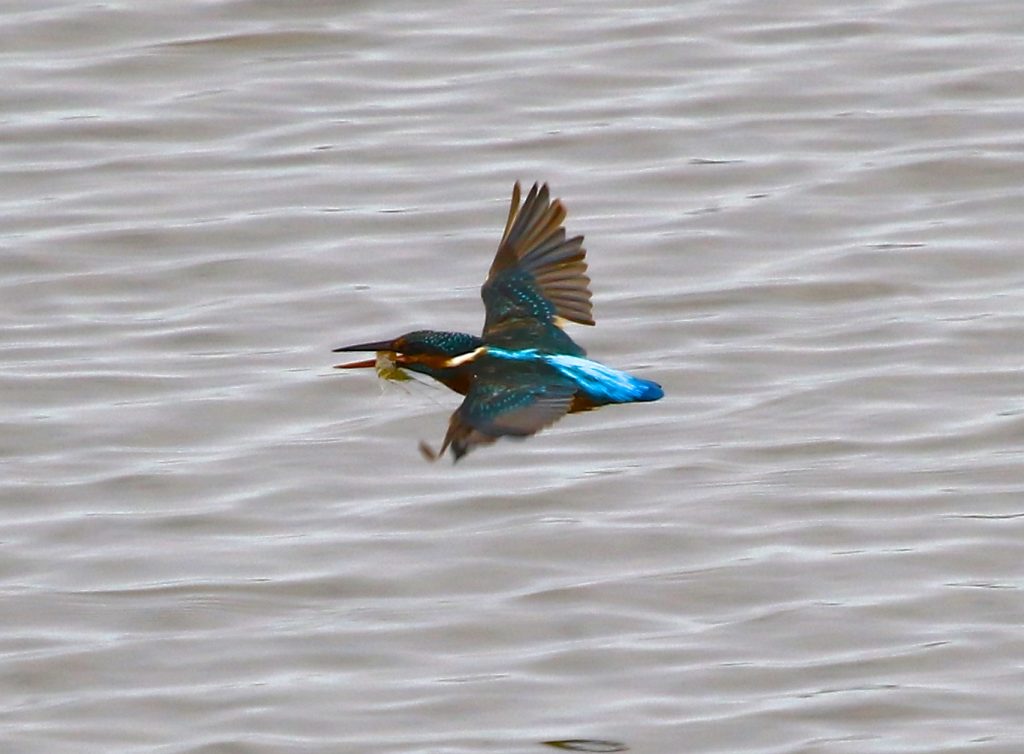 When selecting which cruise and indeed which month during which you would like to join us for a field trip on the Exe, it may be important to consider what you are most hopeful of spotting and therefore what month that species is most likely to be here. This tends to be our most frequently asked question and in all honesty, I would say that every cruise throughout the season will offer something unique and as with anything in nature, nothing can be guaranteed!
What is here and when will of course vary depending on numerous factors, not least the weather – climate change is certainly a hot topic in the birding world and impacts on the migration of the birds. However, there are certain trends which seem to occur and we do try to keep record of these, so that we can inform our passengers as best as we can. Fortunately for us, our Ornithologists are incredibly keen observers and Jo is particularly clued-up on this – she is often invited to talk about Devon's birds on BBC Radio Devon's Toby Buckland Show and she is a Wetland Bird Survey counter. Here's what she has to say:
Jo King – Ornithologist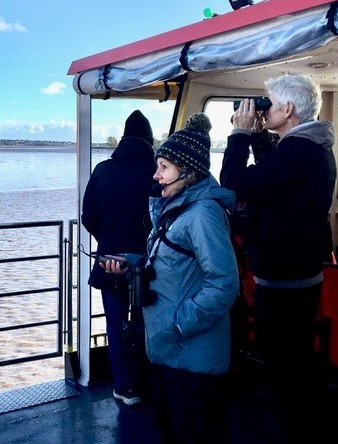 "I've looked back at some of the peak numbers for winter 21/22 from the WBS (Wetland Birds Survey) data summary and list a few of the most popular species which people seem to be interested in seeing (from my experience so far of being on the cruises):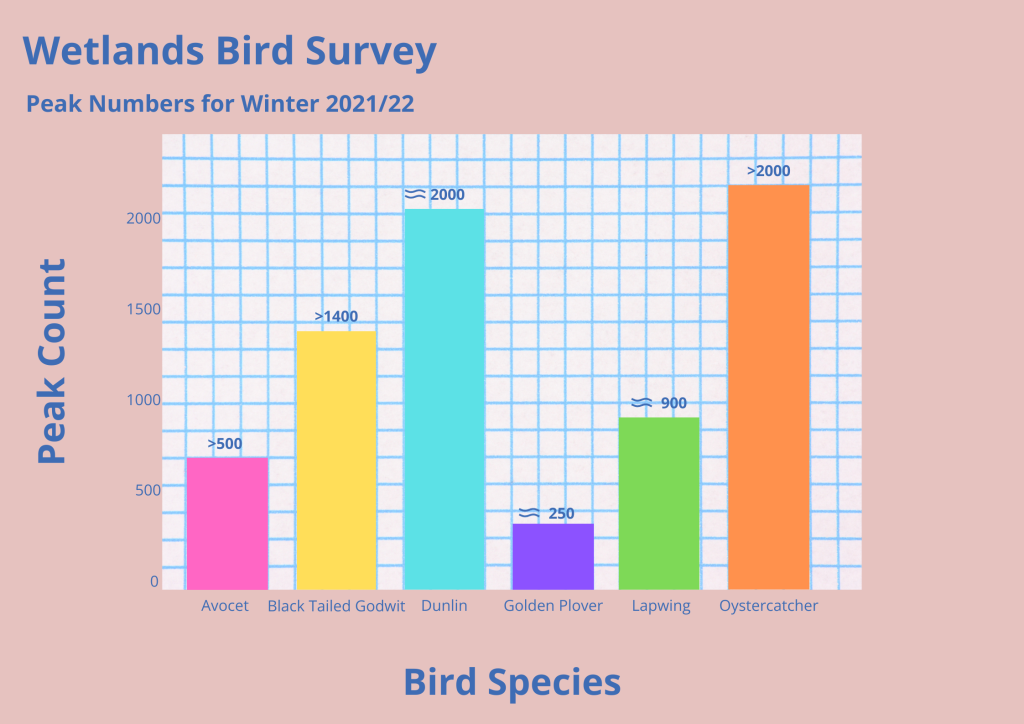 As you can see, Avocets peaked at >500 in January, Black Tailed Godwits peaked at >1400 in February, Dunlin approx. 2000 in both January and February, Golden Plover peaked at 250 in January but it is not unusual to see >1000 in winter on the mudflats, Lapwing peaked at approx. 900 in February and Oystercatchers peaked at >2000 in January.
The Dark belled Brent geese peak number was >1300 but this was in December, with >1100 in February.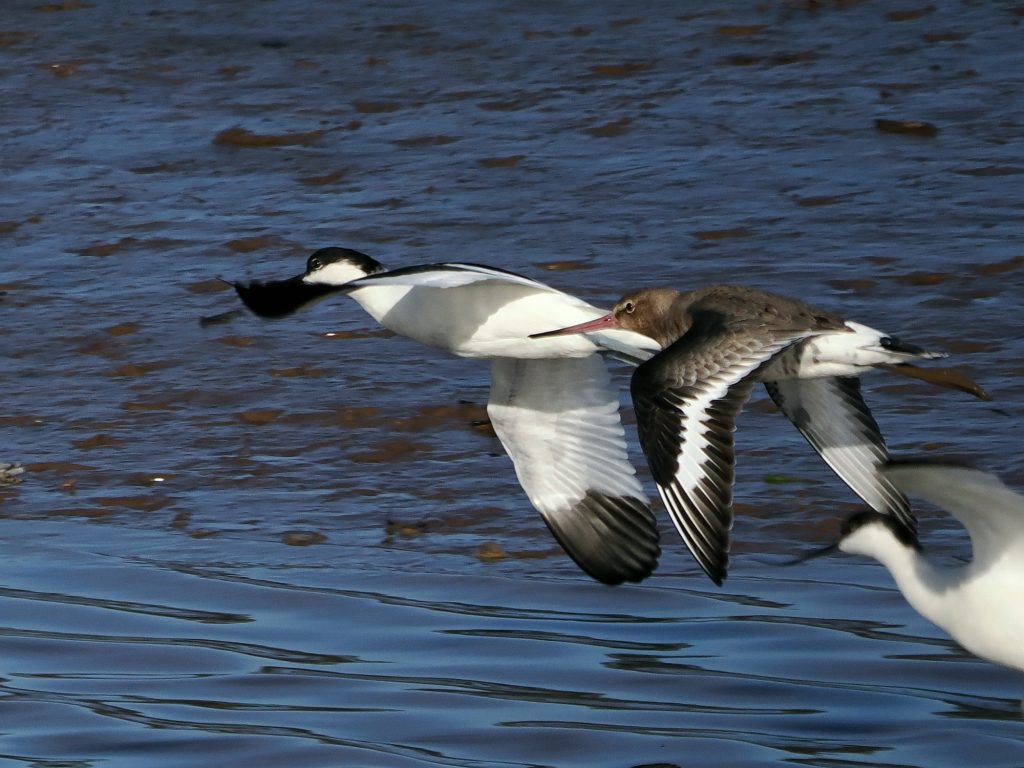 The Exe estuary supported a peak total of >30,000 wildfowl, waders and gulls in 2021/22 and many species are present in internationally important numbers (I think there were 77 different species of wetland birds recorded in that year). Most of these are present during the winter months and can usually be seen feeding out on the mudflats and sandbanks at low tide from the boat.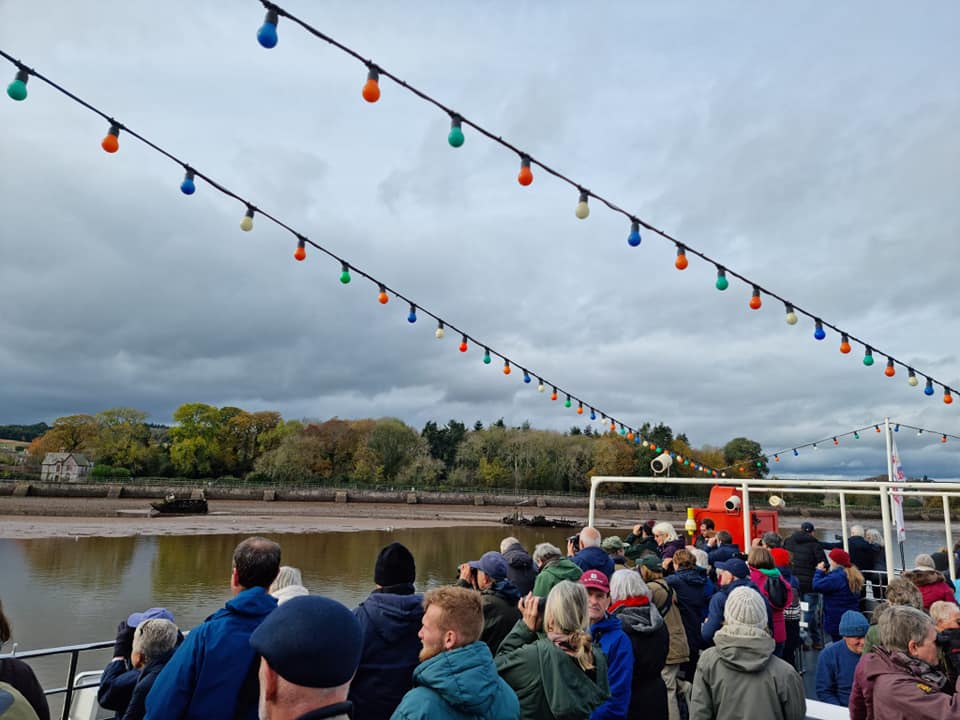 The Exe Estuary boasts multiple designations – for example, it is an internationally important RAMSAR site; Special Protected Area (SPA); Site of Special Scientific Interest (SSSI; Dawlish warren also has its own SSSI; RSPB reserves – Exminster marshes, Bowling Green marsh, Matford marsh; Devon Wildlife Trust sites – Dawlish warren golf course and the Sludge beds to the North.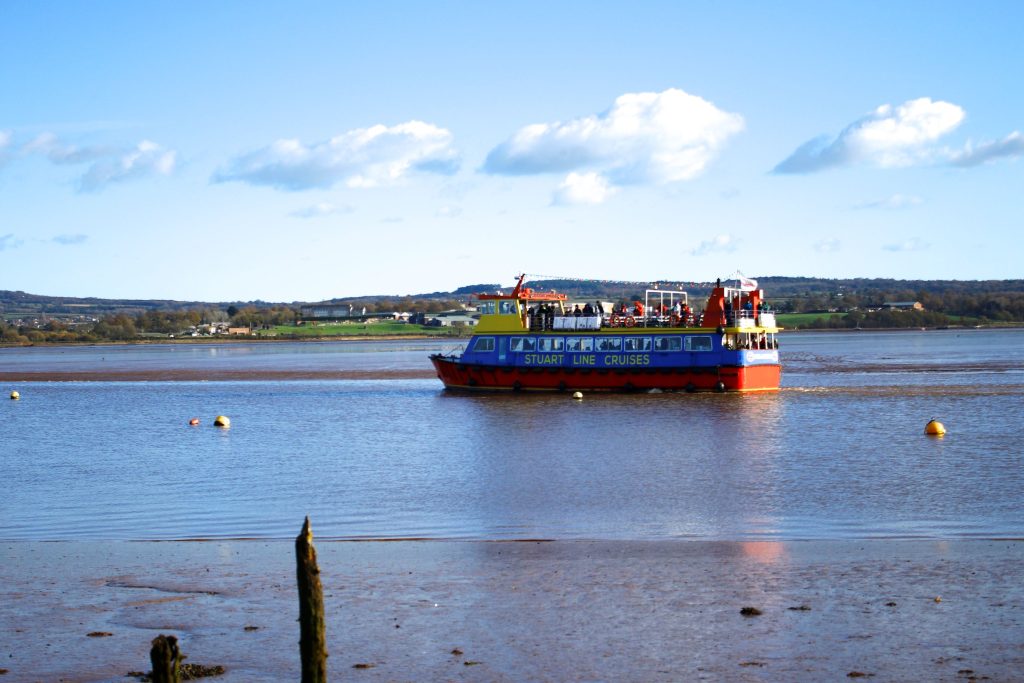 Recent highlights:- 3 Spoonbills roosting on Dawlish warren and feeding in Shutterton Creek during the last few days; Short-Eared Owl and Barn Owl seen hunting over Exminster marshes at dusk; also seen at dusk this week were 79 Cattle Egrets going to roost in Powderham Castle Estate trees on the edge of the estuary – these are a relative newcomer to Britain, possibly due to climate change and range expansion; Marsh harriers and Peregrines seen over the marshes and can often be seen from the boat in winter.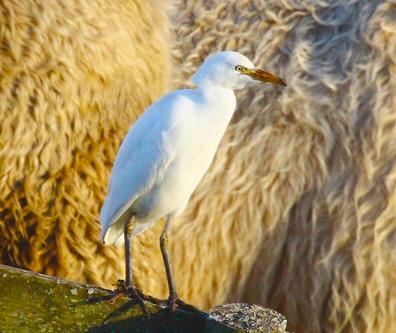 Other birds we might expect to see turn up from December to February are Great Northern Divers and possibly Red Throated Divers. Last December, we had close views of a Great Northern Diver in the middle of the estuary for several weeks; a few Goldeneye turned up just off Cockwood in January 2023 and of course we hope/expect to see a few Red Breasted Mergansers any time now, they will likely stay for much of the winter.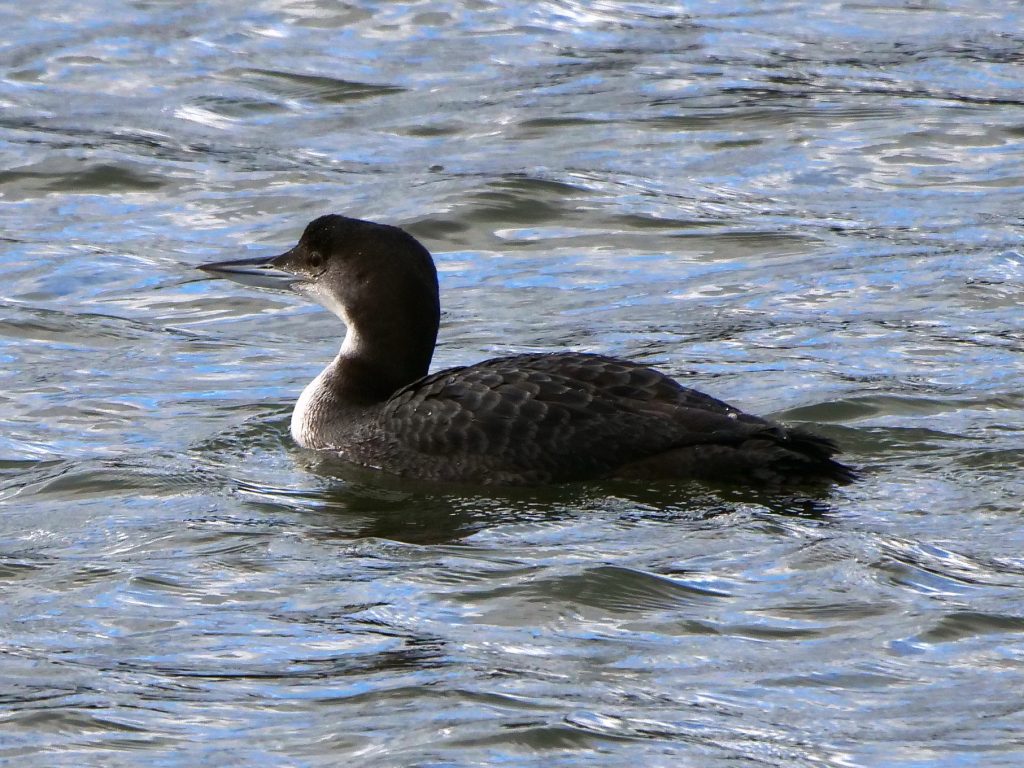 And finally, I'm told the pasties are to die for but I'm yet to remember to order one or find the time to eat one, so I'm probably not the best person to speak to on that one!" – Jo King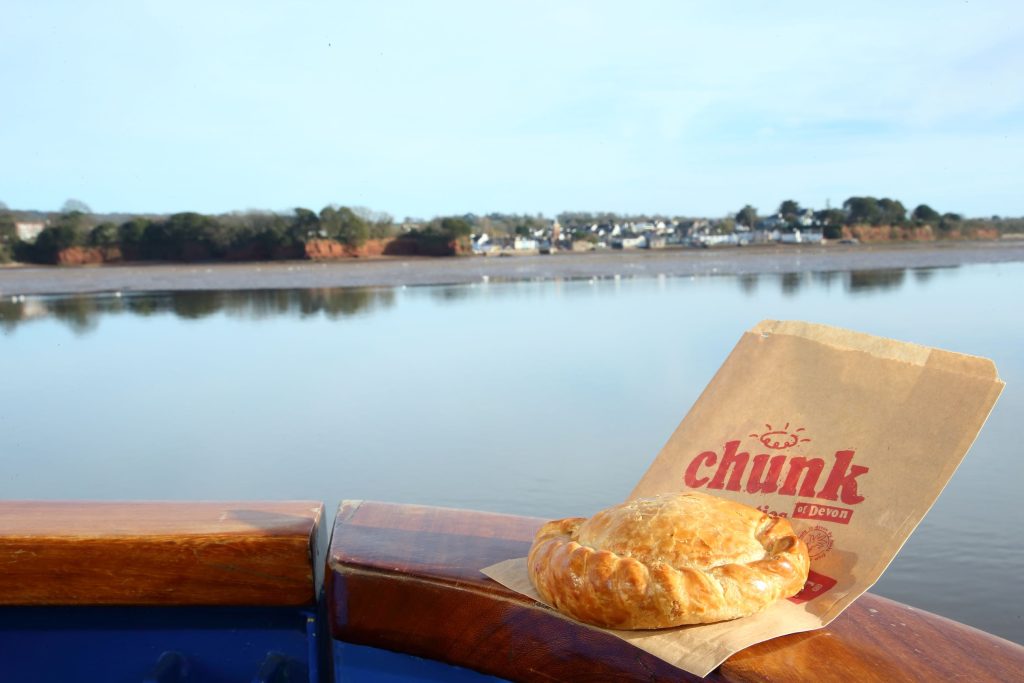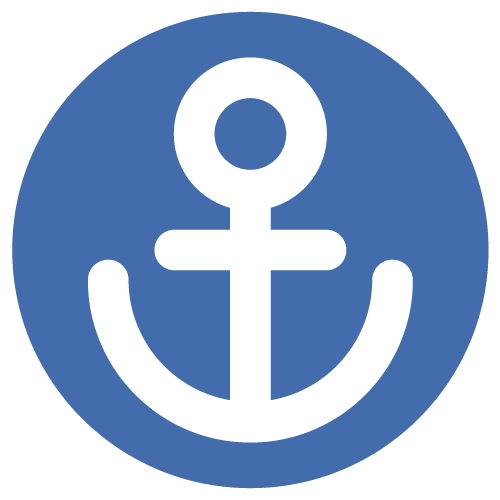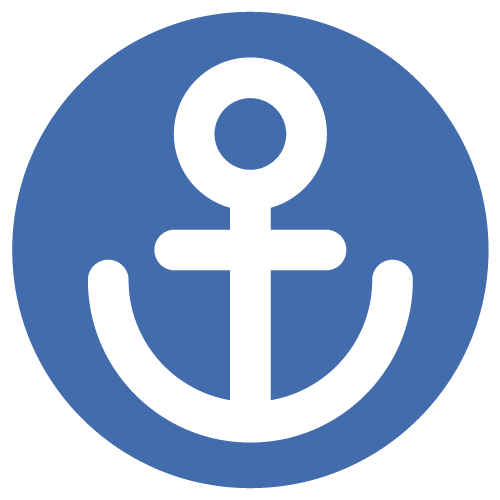 Sign up to our newsletter for monthly highlights, entertaining anecdotes and details of upcoming cruises and events!