Guided Bird Watching Cruises
First and foremost, I do hope that you have been keeping well. It has been the most incredibly strange year so far but we have shared some wonderful times with our passengers aboard Tudor Rose and Pride of Exmouth and I do hope that we will be able to welcome you aboard this winter, too. After all, we are all very much in need of something special to look forward to.
As the nights draw in, the leaves start to fall and there is a certain refreshing chill in the air, we start to look forward to our ever-wonderful Guided Bird Watching Cruises – the Autumn Equinox did not mark then end of our season but rather, the exciting beginning of the next.
Following much discussion, deliberation and meticulous planning, we are delighted to announce that we will be running our Guided Bird Watching Cruises this season, as planned.
The format will of course be slightly different from that in previous years, due to COVID_19 but we are confident that with the stringent measures we have in place, we are able to offer the same level of exceptionally high-quality experience, whilst maintaining the safety of our staff and passengers – this is of course, our top priority at all times. I thought it would be appropriate to send you this email, to share our plans with you and hopefully reassure you that there is much fun to be had out on the Exe Estuary this winter, whilst remaining as safe as possible.
Feathered Friends!
We are delighted to announce that the winter migration to the calm and sheltered waters of the Exe Estuary has officially begun and we are becoming increasingly excited to get out on the water to explore with you.
Numbers of species are increasing with steady momentum now, with several new arrivals spotted over the weekend just gone. In particular, we were delighted to welcome the arrival of 50+ Avocets over the weekend – the River Exe has been home to these sought-after birds for several years now, with many people travelling from far and wide to catch a glimpse from our vessels – what can only be described as the very best vantage point possible. In addition, we have spotted Brent Geese (around 1000 at the moment), Dunlin, Black Tailed Godwits, Turnstones, Widgeon, Pintail and many more.
With this in mind, the November – March 2020/21 season on the Exe Estuary promises to be a splendid one and Stuart Line Cruises intend to offer the same level of exceptionally high-quality experience as we always have but with a number of additional safety measures in place, in light of the ongoing pandemic. Perhaps most significantly, we will be limiting our on board capacity to around 1/3 of what it would usually be, in order to facilitate appropriate social distancing. Seating positions will be allocated on a first come, first served basis as passengers board and passengers will be politely asked to limit their movement around the vessel during the cruise – again, in order to ensure appropriate social distancing. We do of course understand that this may sound difficult as passengers will naturally want to get up to get a good view of whatever is being pointed out at the time but all this means is that our highly competent Skipper will need to exercise his excellent boat handling skills even more precisely than usual!
I have listed the dates for the season below for you – some are already fully booked but most still have some availability at the moment.
Dates for your Diary
Our Guided Bird Watching Cruises will be running on the following dates for the 2020/21 season:
Saturday 14th November – 11:45 – FULLY BOOKED
Monday 16th November – 13:30 – FULLY BOOKED
Saturday 28th November – 11:30 – FULLY BOOKED
Tuesday 29th December – 12:15
Monday 11th January – 11:00
Tuesday 12th January – 12:00
Wednesday 13th January – 13:00
Tuesday 26th January – 10:45
Wednesday 27th January – 11:45
Thursday 28th January – 12:45
Tuesday 9th February – 10:45
Wednesday 10th February – 12:00
Thursday 11th February – 13:00
Thursday 25th February – 11:15
Friday 26th February – 12:15
Saturday 27th February – 13:15
Sunday 28th February – 14:00
Thursday 11th March – 11:45
Saturday 13th March – 13:15
Our Guided Bird Watching Cruises are heavily over-subscribed in a 'normal year'. This year, we will be running at around 1/3 of our usual capacity and advanced booking is therefore even more essential than ever. Some of the cruises are already fully-booked, as indicated above and most others are starting to sell-out very quickly. I would strongly recommend making your booking sooner rather than later, to avoid disappointment.
Meet the experts!
Our Guided Bird Watching Cruises are led by highly-regarded local ornithologists who not only have a richly diverse knowledge of the wildlife on the Exe Estuary but a superb local knowledge, too. Whether you consider yourself a novice or an expert, Derek and Dave are highly personable and will guide you with an informative live commentary – they really are very good at pitching the commentary for all to understand and are always more than happy to answer questions.
Derek Carter
A volunteer with Devon Wildlife Trust and helped out for over 8 years with the RSPB in East Devon & The Exe Estuary. Derek is an avid local wildlife enthusiast and has had a love of birds from an early age. Living in Exmouth, with the Exe Estuary in his back yard, Derek is well situated to keep up to date with the flow of birds during the Winter period and much of the above information on the latest arrivals over the past weekend has come from Derek. Derek is a very keen wildlife photographer capturing many of the estuary's visitors throughout the seasons and many of the photos in this newsletter were captured by him. He also gives talks to local groups and schools in the area about the birds seen in the local area, especially the Exe Estuary, and does guided walks to small groups or individuals on request.
Dave Smallshire
An avid bird watcher for over 50 years, with a special interest in wetland birds, Dave has been commentating for our Guided Bird Watching Cruises for many years. Dave has an intimate knowledge of the Exe Estuary's wildlife, which has been his 'local patch' for over 30 years. He does the Wetland Bird Survey counts every month on the estuary between Starcross and Dawlish Warren. His interests span all aspects of wildlife, notably dragonflies – about which he has written two highly acclaimed field guides.
Sustenance!
For those who have sailed with us before, you will know that the lower saloon of the boat is covered and heated and really rather cosy indeed, with enormous panoramic windows for excellent viewing. However, you may well fancy a delicious treat to warm the cockles and luckily for you, we have a great range on offer!
Our onboard café and bar will be available as usual throughout the cruises but our friendly Crew will be operating a waiter/waitress-only service at your seats, to save you from having to move around the vessel unnecessarily – hardly and inconvenience, it's actually rather civilised! They are speedy and efficient but please do bear with them at busy times.
We will be serving our full compliment of snacks and drinks, with a nice range of artisan bakes (gluten free and vegan options available), local artisan crisps, organic soup, award-winning local Devon pasties, soft drinks, hot drinks, local ales and much more!
Award-winning, hot 'Chunk of Devon' pasties (steak or veggie) will be available to pre-order at the point of booking. Don't forget to order yours – I can guarantee the divine smell will make you envious if you don't!
As usual, we will be serving mugs of hot organic (vegetarian) soup on board. This cannot be pre-ordered but will be available until it's all gone so don't forget to order from the Crew!
We are incredibly proud to have been certified as 'Good to Go' by the Destination Management Organisation, Visit England and we have been running our full programme of cruises since re-opening our business on 4th July this year. What this means is that we have completed all necessary risk assessments to ensure that we are safe to run and that we have acted upon our risk assessments, implementing a number of enhanced Safety Measures across all areas of our business. Having been operational for almost 4 months now, we have become very used to our 'new normal' and the feedback from our passengers has been very positive indeed.
Our COVID_19 Safety Measures
Please read these carefully as they will apply to our Guided Bird Watching Cruises; we hope that these key measures will help to reassure you that we hold your health and safety and that of our staff in extremely high regard, whilst maintaining the hugely enjoyable element of these cruises.
Advanced Booking Advised
You are encouraged book your cruise in advance online, if possible. This allows us to plan our capacity effectively and gives you the opportunity to read our detailed COVID_19 information. The 'Rule of Six' applies and you will therefore be unable to book for more than 6 people in one booking. If your family/social bubble exceeds 6 people, please call our office.
Reduced Onboard Capacity
We will be limiting our passenger numbers to around 1/3 of our usual capacity, to facilitate appropriate social distancing. Seating positions will be allocated for passengers as they board on a first come, first served basis and you will be required to sit with those who you have booked with for the duration of the cruise.
Face Coverings Required
Unless exempt, passengers are required to wear face coverings for boarding and if moving around the vessel during the cruise for any reason. Once seated, face coverings can be removed if desired. Staff will be wearing face coverings, as appropriate.
Hand Sanitiser Available
Passengers are asked to make use of the hand sanitising station prior to boarding. Hand washing facilities are available on board as usual.
Social Distancing
Seating positions will be allocated as passengers board the vessel on a first come, first served basis. You will be seated with the people you have booked your cruise with and you will not be able to separate from them, due to social distancing requirements. Seating positions are non-negotiable and this is to ensure social distancing between groups and individuals. Passengers will be politely asked to limit their movement around the vessel during the cruise. Once seated, there may not be an opportunity to change seating position.
Be Kind and Courteous
Please be respectful toward your fellow passengers and adhere to the guidance and safety measures which we have in place. We want everyone to enjoy their experience with us and our friendly and competent staff are on-hand to help but their number one priority is your health and safety. Please respect our staff and adhere to the advice and guidance which we offer – this is for your benefit and that of those around you.
For more detailed information about COVID_19 and the ways in which we are operating safely during the current pandemic, please visit our website by clicking the button below.
Social Media
During lock-down, we found that social media and the digital world provided the most perfect way to remain connected with people and minimise the feelings of social isolation, which we have all no doubt experienced at one point or another over the past six months. Let us not forget those who will be unable to join us this season for one reason or another – we really want to make sure that those people, in particular, are still able to feel connected with us.
We will be keeping our social media pages and the Blog on our website up-to-date, to let you know what species we are spotting throughout the season. Our social media pages are very much intended to engage our followers in matters which they find interesting and I would recommend following the pages, as the best way to keep up to date on the season.
In particular, we are delighted that our commentator, Derek Carter, will be managing our Twitter account for the upcoming season, ensuring that the content is very up to date and informative for our followers. Please keep an eye on our page and be sure to tag us in your posts and photos – it would be excellent to get some good conversations going and to keep everyone updated on our shared experiences at a time when many people will not be able to get out and about as much as they would like to.
As in previous years, there will be a representative from the London Camera Exchange on board for the majority of our Guided Bird Watching Cruises. John is incredibly knowledgeable and will be on-hand to discuss cameras and binoculars with passengers.
We will be continuing to support the amazing work carried out by the Devon Wildlife Trust this season and passengers will have the opportunity to contribute to a collection at the end of each cruise. Donations are of course, entirely voluntary and all proceeds are given directly to the Devon Wildlife Trust – last year we were incredibly proud to present a cheque for almost £1000.00 to the trust, which was put towards their highly successful Beaver Project on the River Otter.
Well that's it from me for now folks – I think I have probably rambled on quite enough! Despite incredibly challenging circumstances, we are truly thrilled to be running our award-winning Guided Bird Watching Cruises this season; this year has been filled with uncertainties but one thing is for sure and that is that the natural world never ceases to amaze in the way that it adapts and simply carries on.

So sit back, relax and enjoy the fascinating nature which surrounds us.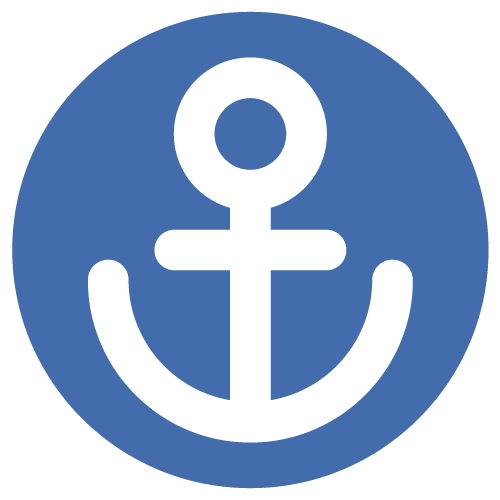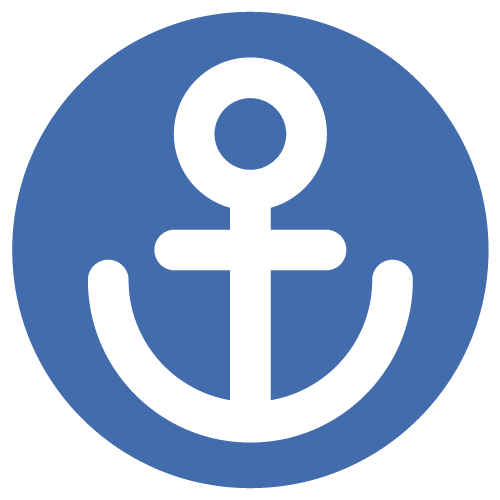 Sign up to our newsletter for monthly highlights, entertaining anecdotes and details of upcoming cruises and events!