Welcome to Stuart Line Cruises' February Newsletter
For those of you who are new to this monthly sign-up, welcome! And for those who have been loyal readers for some time, welcome back to your favourite read of the month!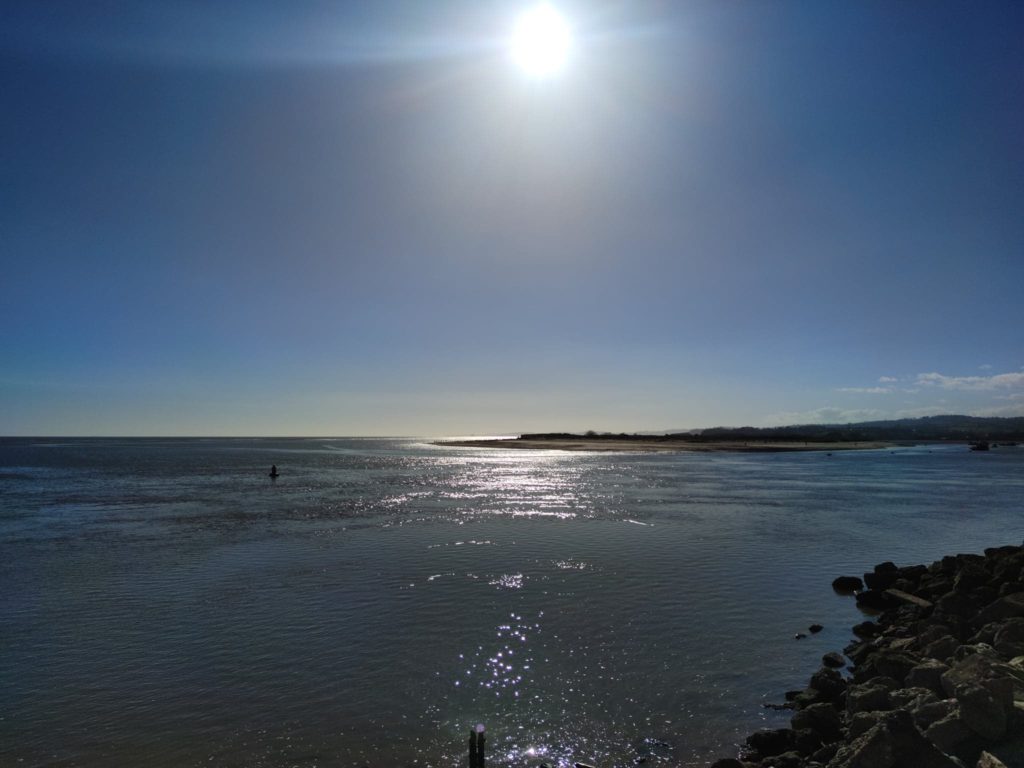 Sunshine is the best medicine…
How utterly glorious it is to see that big ball of fire shining brightly in the sky today, with scarcely a cloud in sight. To see the light sparkling off of the calm water, to see people out and about clearly feeling equally as jolly as I am, to hola a cheerful 'MORNING!' to our neighbours relaxing on their balconies as I make my way to the office, to feel the warmth through the windows of the office and to soak up some of that Vitamin D on my weary face. The feeling is nothing short of euphoric actually – I find myself in the best mood today and nothing and nobody can dampen it!
Folks, Monday's news was long-awaited and some may feel disappointed that we still have a challenging road ahead – which of course, we do. We certainly can't afford to simply relax and naively think that COVID is a thing of the past, but what is life without hope? Personally, we feel delighted at the news – of course it's an enormous shame not to be open at Easter as we had hoped but it just feels great to have a proposed roadmap – an indication of what we should be planning for. And what with this spring-like weather we have here in Exmouth, we find ourselves thoroughly looking forward to the summer and all of the excitement which we have planned and so desperately hoped will materialise into reality. Even without the sunshine though (because, let's not forget that cruises with Stuart Line sail throughout the year, come rain or shine!), the thought of being able to meet with friends and family again later this year, in whatever capacity this may be possible, to get back to cruising and seeing people and to be able to feel a bit 'normal' again – it just feels good, doesn't it?
So, our current plan is to resume our full timetable of sailings from 17th May, in line with the staged approached to easing out of lockdown and we are crossing our ringers and toes that the country will stay on track for this date. There is a chance that we may decide to run some cruises prior to this date, if restrictions allow, but this would be on the top deck only, as an outdoor attraction. If we do decide to this this, it will likely be a last-minute decision, depending on weather and demand!
We are so grateful for all of the bookings which have come flooding in since Monday and truly cannot wait to welcome you aboard.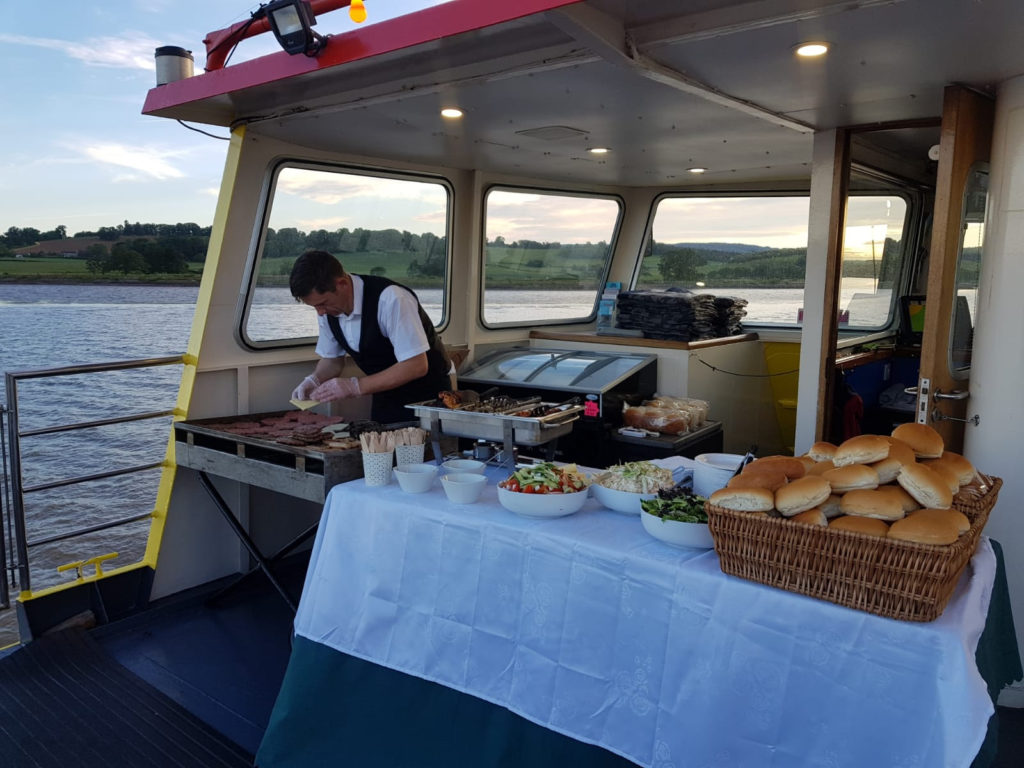 Summer's comin' in hot!
Imagine gathering with friends and family.
Friends you've not seen for what, 3, 4, 5, 6 months or more but with whom you've managed to sustain virtual friendships over Zoom, emails, what's app or telephone calls – a desperate attempt to feel connected and that you are still a vital part of each other's lives.
Close family members who live far away, maybe they work in a healthcare setting or are a key worker. Maybe they live alone, have been shielding or live in an area where restrictions have been different to yours.
Imagine how good it will feel to be reunited. Just imagine it.
The British public have seen it all this past year. From getting to the supermarket to find the toilet roll and pasta shelves empty, to dramatic changes in their work and social lives. Many have lost family members – some to COVID, some not but either way, families and friends have been denied the chance to be together. To laugh, to grieve, to make memories and to enjoy each other's immediate company.
This reunion will happen very soon. People need people and we all need something to look forward to. This is why we have used the current lockdown to keep looking forward, develop our marketing, make plans and devise our summer schedule of cruises – to hopefully give you something to look forward to.
After much deliberation and careful planning, we have decided to introduce a brand new Special Event for this year – the Summer BBQ Cruise. Our intention is that this cruise can not only be adapted to align with current COVID_19 restrictions, but with delicious food, magnificent scenery and gorgeous live music, we hope that it will just be a really very nice thing for people to do with friends and family after such a dreadfully challengin year, with so much time apart.
We have been overwhelmed by the number of bookings which we have received for this cruise since Monday and have a feeling that it's set to be a very popular choice! In fact, I might even ask the Boss if I can book the night off and join in the fun and frolicks myself!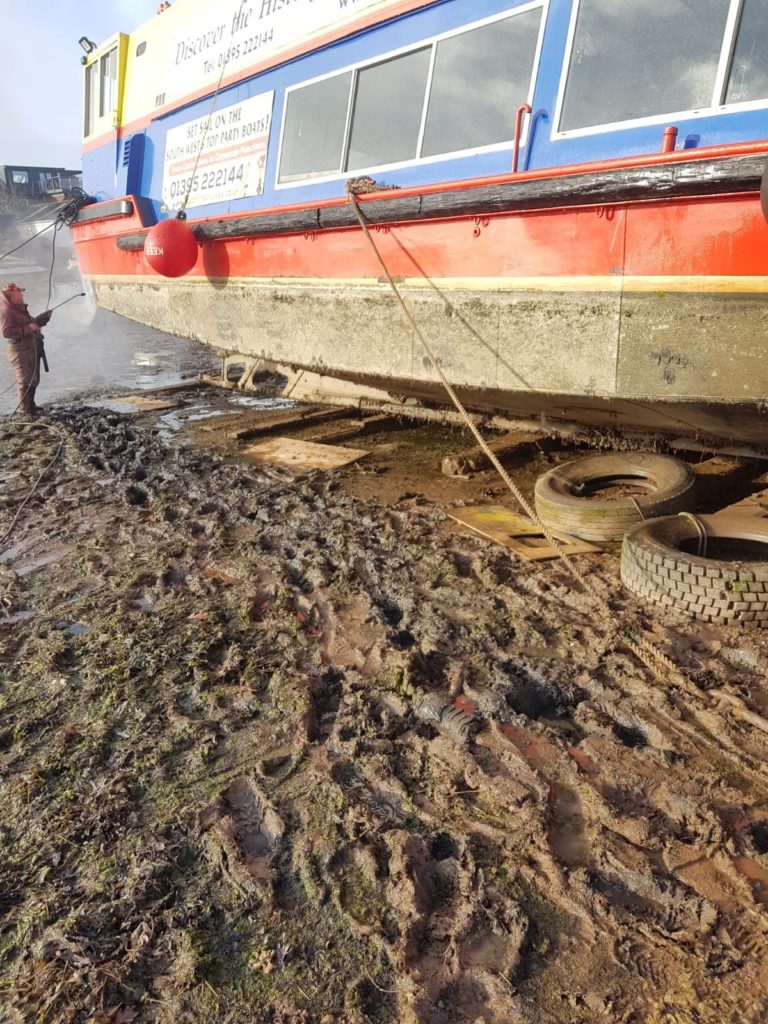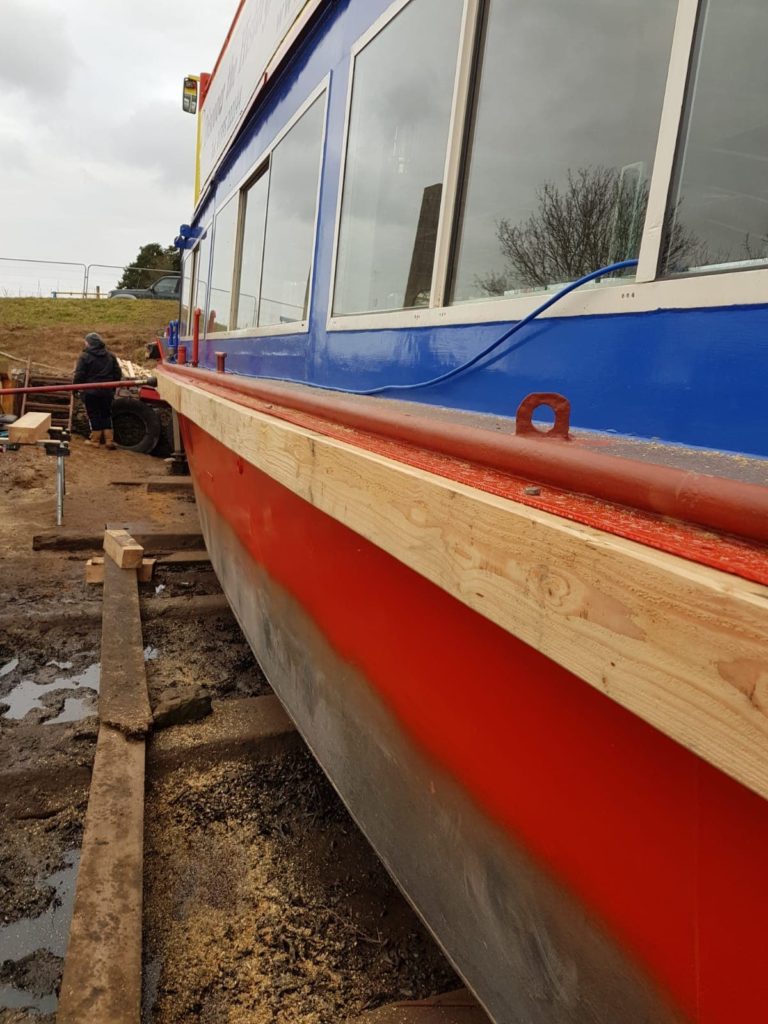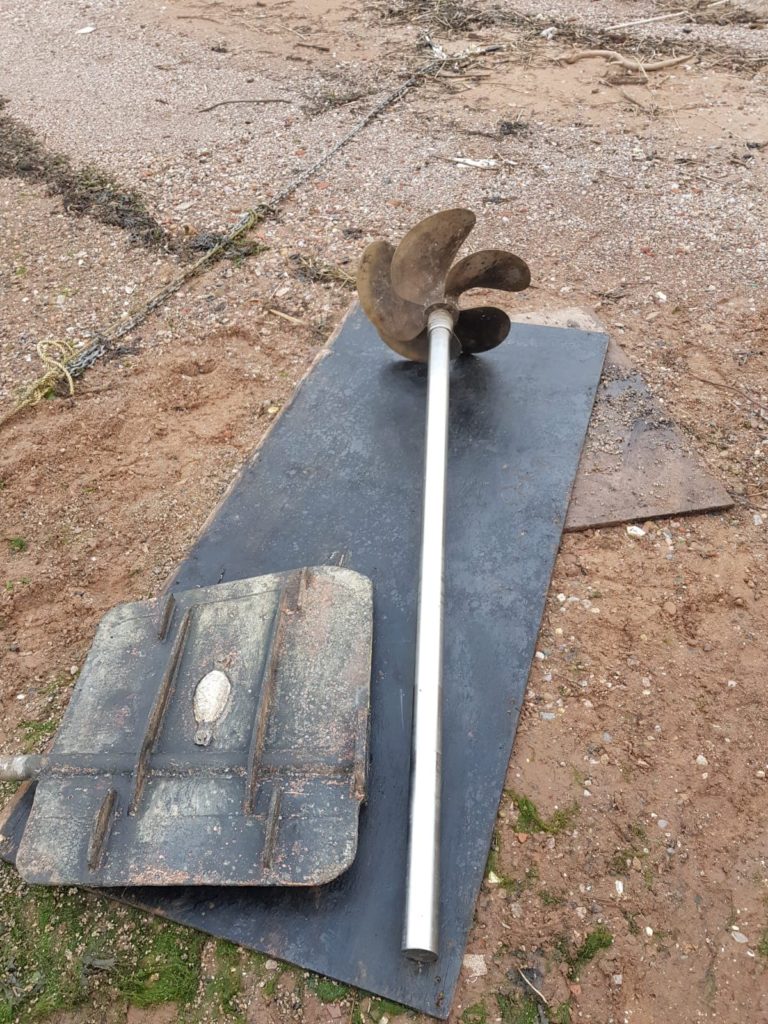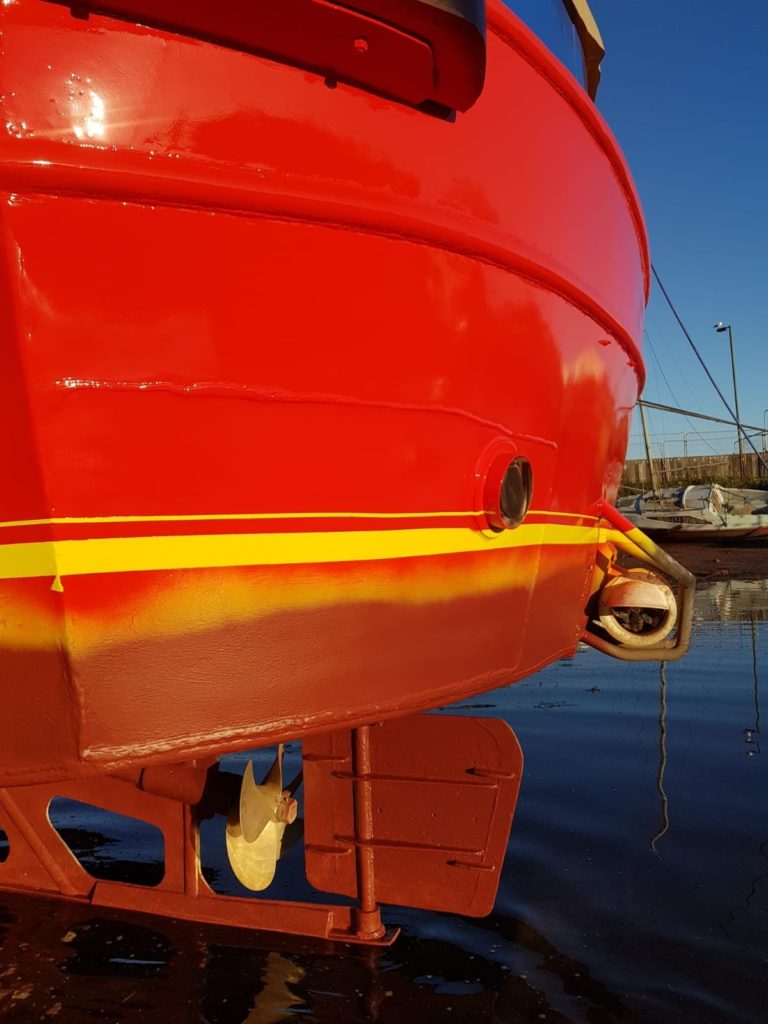 A labour of love…
As many of you will know, we take great pride in the upkeep and appearance of our fleet of vessels. But they can't look pretty on the surface without much hard work on the bits you can't see!
So, Tudor Rose remains in her dry dock area, where she goes each winter (and yes, it is as muddy as it looks)! Working conditions have been challenging – with a month of what has felt like non-stop rain, we have really had to work around the weather and accept that many-a-dry-weather job has been put back several times, resulting in plenty of workshop days.
However, we have still managed to crack on very well and we are very relieved that our dry, sunny weather window has finally come! So far, we have pressured washed, sanded and needle-gunned the hull (underneath) the boat – as pictured in the first image.
The second image shows the new larch fendering in place (this will be painted black). Next up, we have a photo of the shaft, propeller and rudder which have been removed for inspection and then sent away for some TLC.
This year we have also had an ultrasonic test done (not pictured). This is a specialist test which does not happen every year, whereby the thickness of the steel of the hull and decks is measured to assess for corrosion and whether or not the steel is degrading. Happily, measurements were exactly as expected and indicate that all areas of steels are in excellent condition – in fact, the measurements of the steel were almost exactly the same as when the boat was built in 1979! So, that just proves that regular and thorough maintenance, will save a whole load of grief and it really is worth it!
Finally, you will see a photo of the hull looking a little smarter and more shiny! This glorious weather has allowed us to crack on with some serious spray painting at long last. We have put so much preparation into the steel prior to this moment – preparation is absolutely key in achieving a good final result. So many people, including other boat firms from across the country, ask us how we manage to get the paintwork looking so good. It is quite simple – preparation (that's what all that sanding and needle-gunning was for). If you have a super beady eye, you may even detect that we have decided to change the colour of the waterline this year, from white to yellow, to match Pride of Exmouth. What do you think?
Works are ongoing and this weekend we have managed to make very good progress with it all. Not long now until this one will be finished and then it'll be Pride of Exmouth's turn!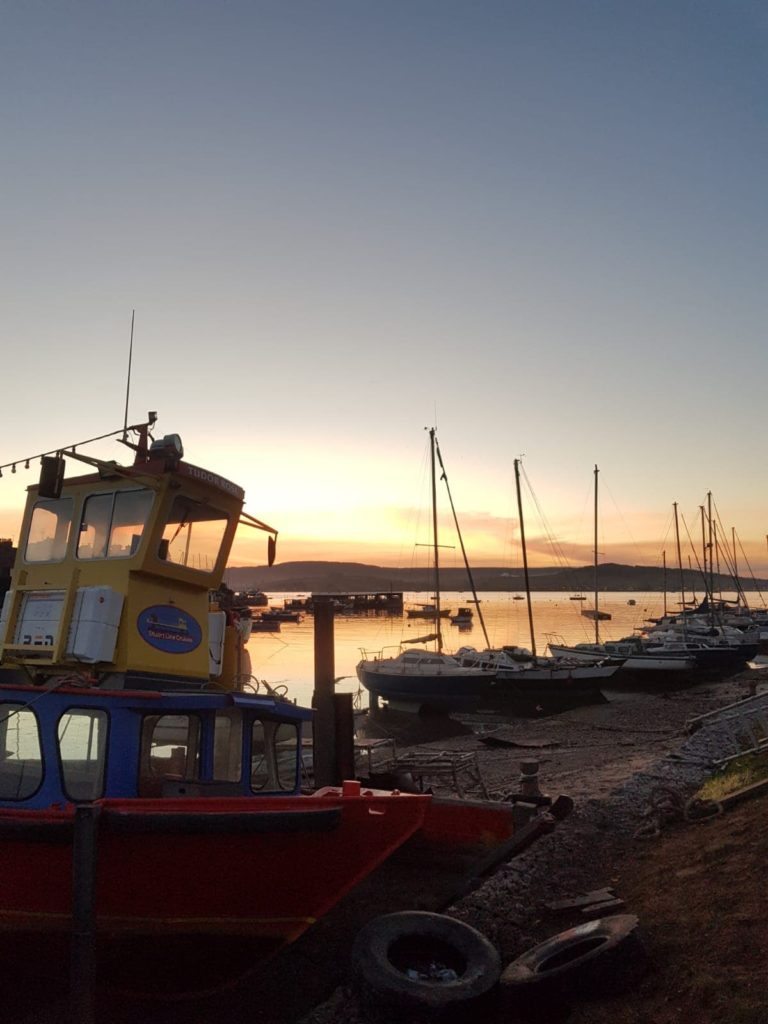 Upcoming Cruises
As mentioned above, we are planning to resume our full timetable of cruises from 17th May, with a chance of a few cruises before this date.
Our timetable is available online and we are taking bookings – the timetable will be added to within the next week or so but there are lots of dates already on there!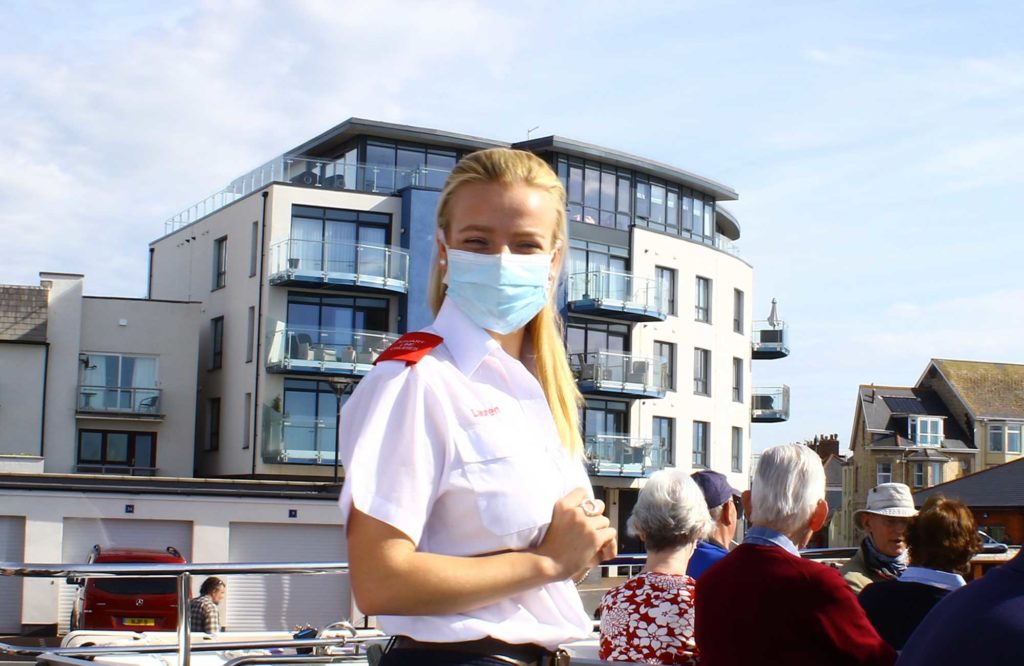 Well, that's it from me for now folks. Thank you so much for your love and support and indeed for taking a few moments out of your day to humour my ramblings – it means the world to us to be able to connect with you in this way and I hope that this write-up brings an element of joy, fun or distraction to your day, as it certainly does mine.
But above all, we really hope that for all of our sake, the roadmap goes to plan and we can once again get back to doing what we love most. Until then, stay safe, keeping looking for reasons to smile and we hope to see you very soon.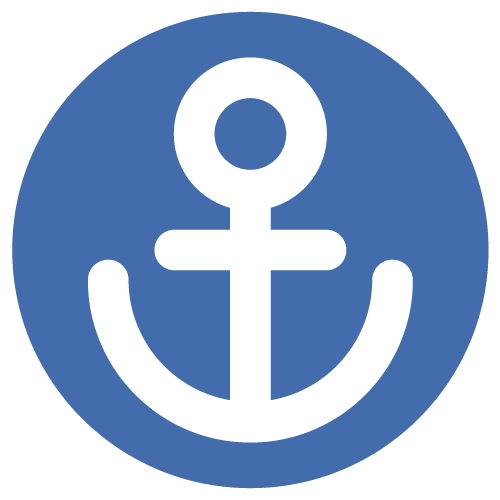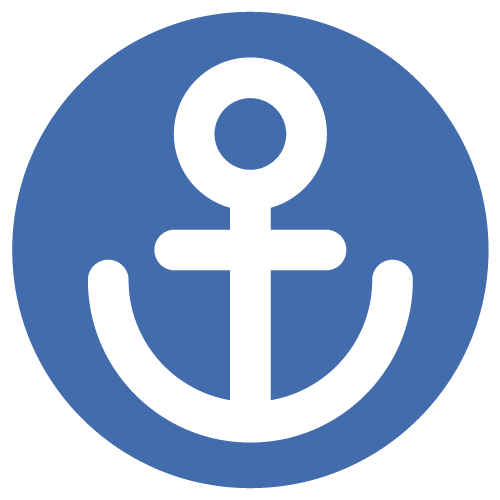 Sign up to our newsletter for monthly highlights, entertaining anecdotes and details of upcoming cruises and events!