Welcome to Stuart Line Cruises' October
Newsletter
For those of you who are new to this monthly sign-up, welcome! And for those who have been loyal readers for some time, welcome back to your favourite read of the month!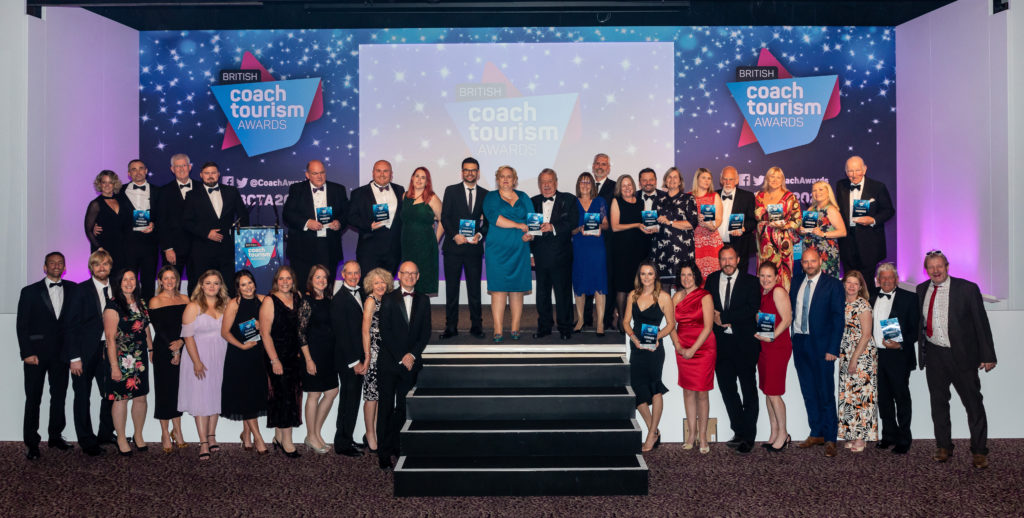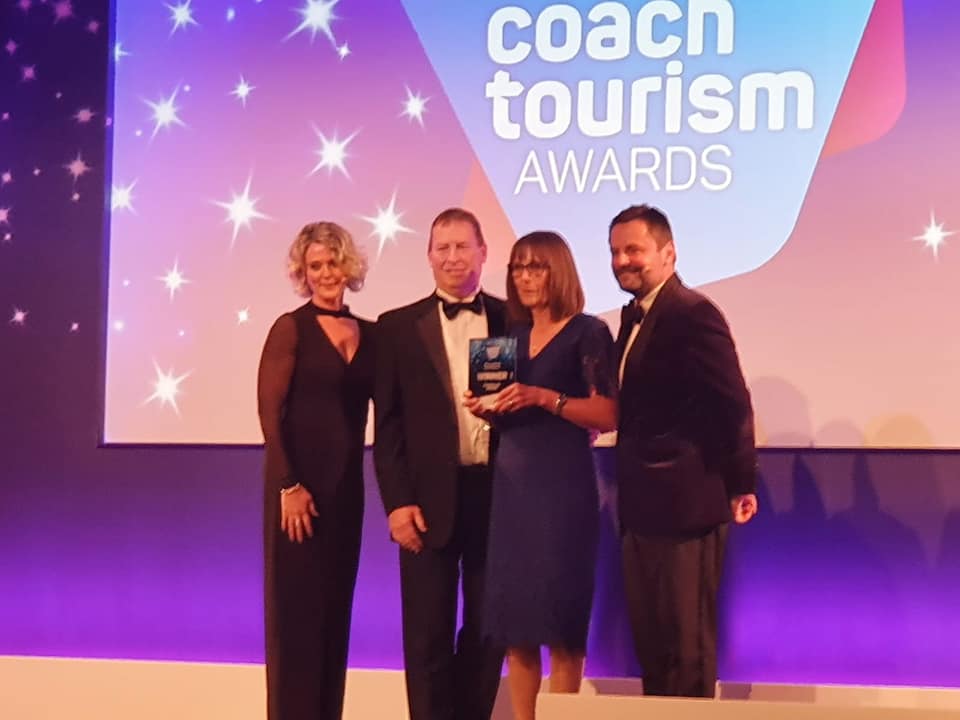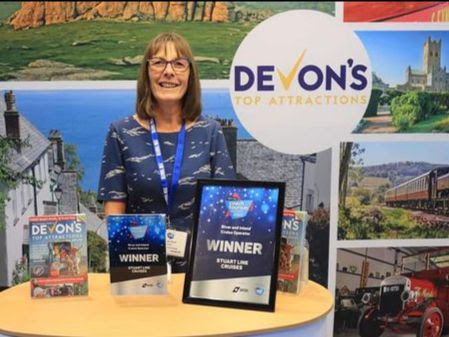 Going for Gold!
Having been postponed twice due to the pandemic, we were truly delighted to attend our first real-life, face-to-face travel trade event and awards evening for well over a year, in late September.
We represented Devon at the National Exhibition Centre in Birmingham, alongside our chums from Devon's Association of Top Attractions – an invaluable opportunity for us to meet group travel organisers and operators – both existing and perspective customers. The event was highly successful and incredibly enjoyable – of course, nothing beats meeting people in person and there was a real buzz in the atmosphere and a sense of excitement as we all look to make plans for the year ahead.
The organisers of the trade show also hosted an awards evening – again, postponed from 2020, for which we were nominated as 'Best Inland and River Cruise Operator in the UK'. Philippa attended the evening – it was all glitz and glamour and a real treat to get dressed up and sip a little fizz, whilst networking with fellow attendees. Competition was stiff, with passenger boat operators from the likes of Plymouth, Poole and Liverpool also hoping to head home with the trophy but we were thrilled to scoop the gold award, recognising Stuart Line Cruises as the best inland river cruise operator in the UK.
The past two years have not been terribly easy on any of us but this was a particularly proud moment for us, not only to win such a prestigious national award but also this was the first show and awards evening which Philippa has attended on her own. A bittersweet feeling for our family and colleagues but a real step in the right direction and a great achievement for us, all round.
So, here's to reward of hard work, recognition of determination and resilience and hope of a slightly more 'normal' 2022!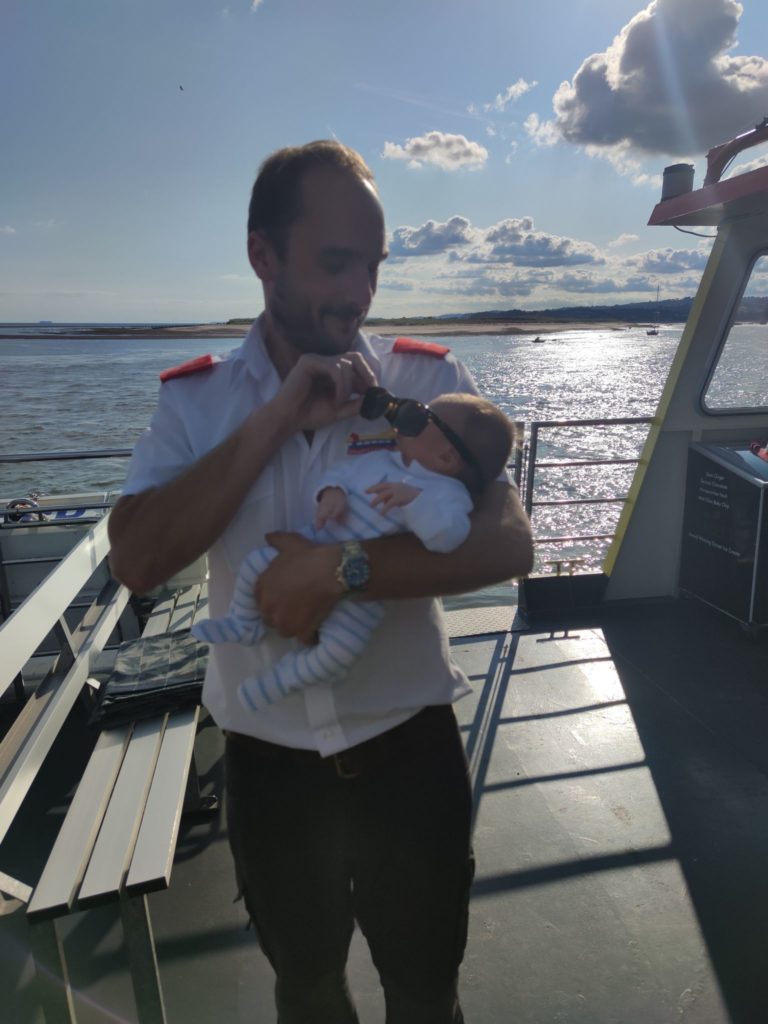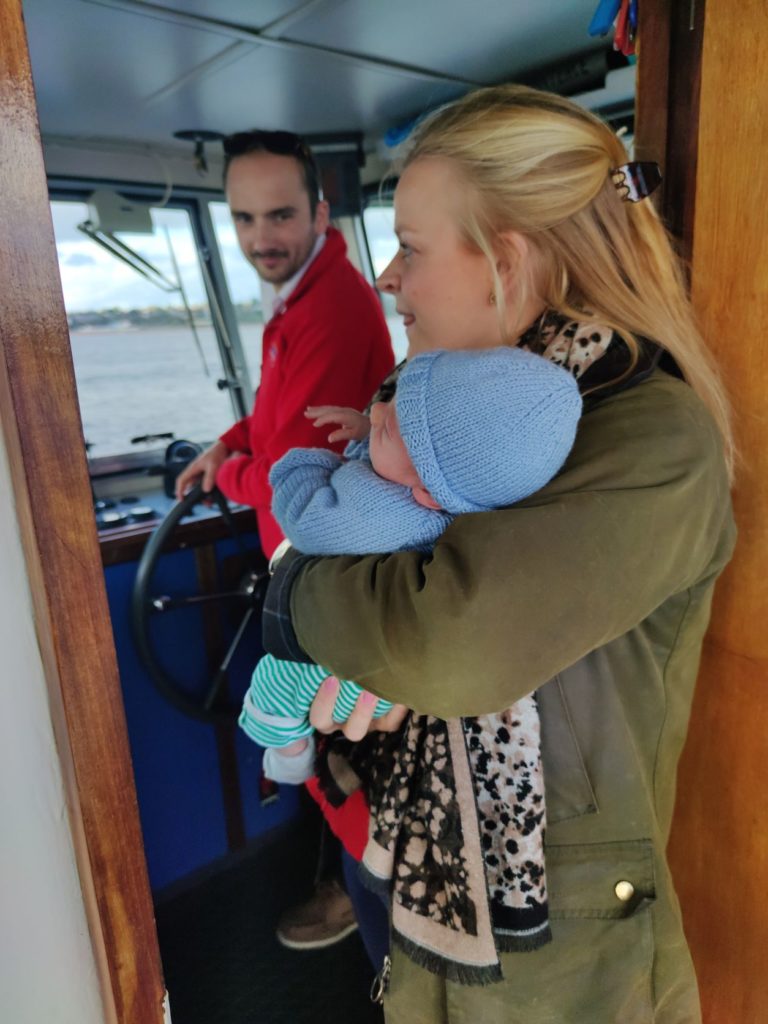 Welcome, Master Stuart!
Don't be fooled, it's not all been glitz and glamour for all of us here at Stuart Line HQ!
You may have noted my somewhat prolonged absence from your inbox for a couple of months now – in fact, I'd be offended if you hadn't! Well, we hope you will agree this has been for valid reason, as Jake and Lauren are incredibly proud and overjoyed to welcome the next generation and announce the safe arrival of their first baby – Archie John Stuart.
Our dear little Skipper was born on Thursday 16th September, weighing 6lbs and 6oz and he and Lauren are both feeling fit and healthy – in fact, we have already enjoyed not one but two cruises aboard Pride of Exmouth with Captain Jake at the helm (we won't mention Jake's disappointment in Archie sleeping for the entire duration of both cruises and not paying any attention to learning the controls), as well as many brisk walks along our glorious seafront – fresh sea air really is the answer to a good sleep!
Now over one month on (we honestly have NO idea where that time has gone but suspect it may have got caught up somewhere among the seemingly endless sleepless nights, hundreds of nappy changes and boundless love and cuddles), Archie already brings infinite joy to his devoted mummy and daddy and doting Grannies, Grandpa, Auntie, Uncle and Great Grannies and all of his extended family and we are very excited to be embarking on this enchanting, terrifying, sleep deprived but utterly wonderful new voyage that is parenthood.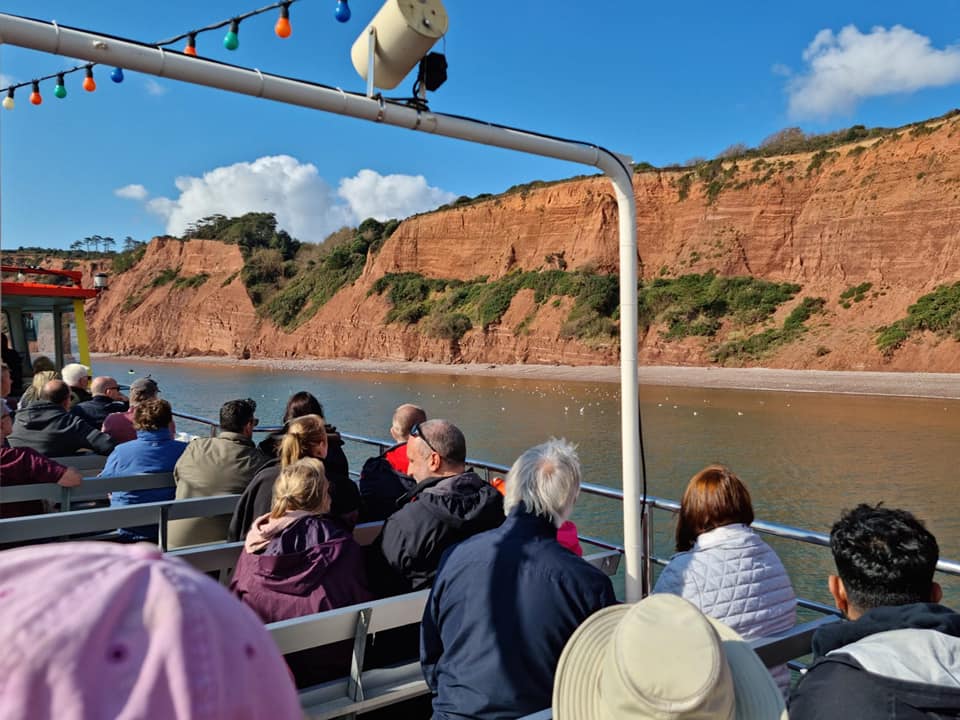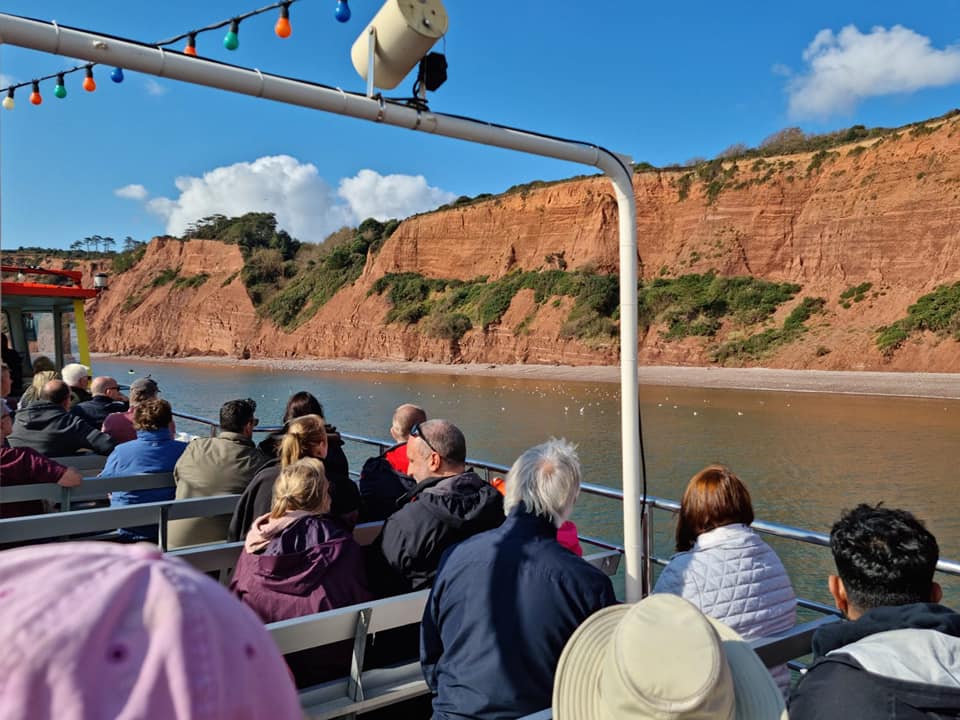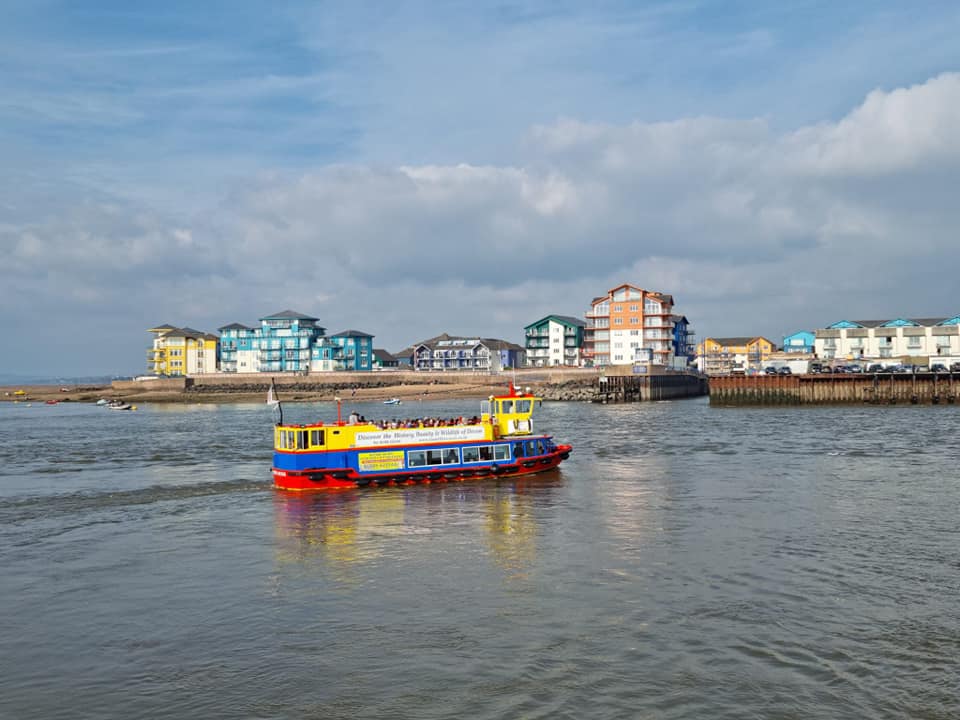 Farewell to a summer blast but HELLO to the wonders of a warming winter!
The summer has treated us well, with reasonable weather conditions on the whole and a 'staycation' boom like we have never seen before. There have been challenges – namely relating to COVID – last-minute cancellations due to self isolation and the occasional staff absence but on the whole, we have been feeling pretty chipper.
Notably, October has seen some super weather conditions, with bright sunshine, clear blue skies and some reasonable sea conditions, meaning that have managed to maximise on the last of our coastal cruises for the season, before we retire to the calm and sheltered waters of the River Exe for the winter months! We have noticed that there have still been quite a number of holiday-makers around throughout October and we are delighted to have been able to offer them an unforgettable experience aboard our bright boats.
But it's no use daydreaming upon days gone by and as you know, we are always looking forward to the next adventure here at Stuart Line HQ and aside from the dark evenings, we certainly have a lot to be excited about as we head into November – in fact, we have just this moment placed a large order for the Chunk of Devon pasties and organic soup which will feature on some of the cruises – a sure and very warming sign that winter is near!
Our Guided Bird Watching Cruises are largely fully booked for this side of Christmas, with the first due to take place on 4th November and we have been keeping a beady eye out on the Estuary for the arrival of many migratory bird species over the past weeks – it certainly promises to be another fantastic season for the wildlife. Incidentally, do let us know if you are interested in hearing more about the wintering wildlife on the Exe Estuary so that we can add you to the mailing list and you can also read the blogs which will be written by our Ornithologists on our website.
We then have our Firework Cruise to look forward to on Guy Fawkes Night and we are delighted to learn that Exmouth RNLI will be hosting their annual display, among other local displays set to take place around the Estuary. November will also see the commencement of our popular Winter River Exe Cruises which will run regularly and then as we head into December, we will be offering a very warm welcome onboard for passengers to enjoy our Festive Special Cruises, featuring warm mince pies and our devilishly delicious homemade mulled wine – a recipe which has been passed down the generations!
And finally, our Sail with Santa cruises for 2021 sold out in record time this year, with the first bookings hitting our inbox shortly after we listed them on our website, way back in January this year – and no, it's never too early to book, so if you missed out this year, do keep an eye out for the 2022 dates to drop on the website which will be in January!
So, whether you're a wildlife lover, Christmas enthusiast or just fancy a warming winter cruise, we do hope that we may have the pleasure of welcoming you aboard this coming season.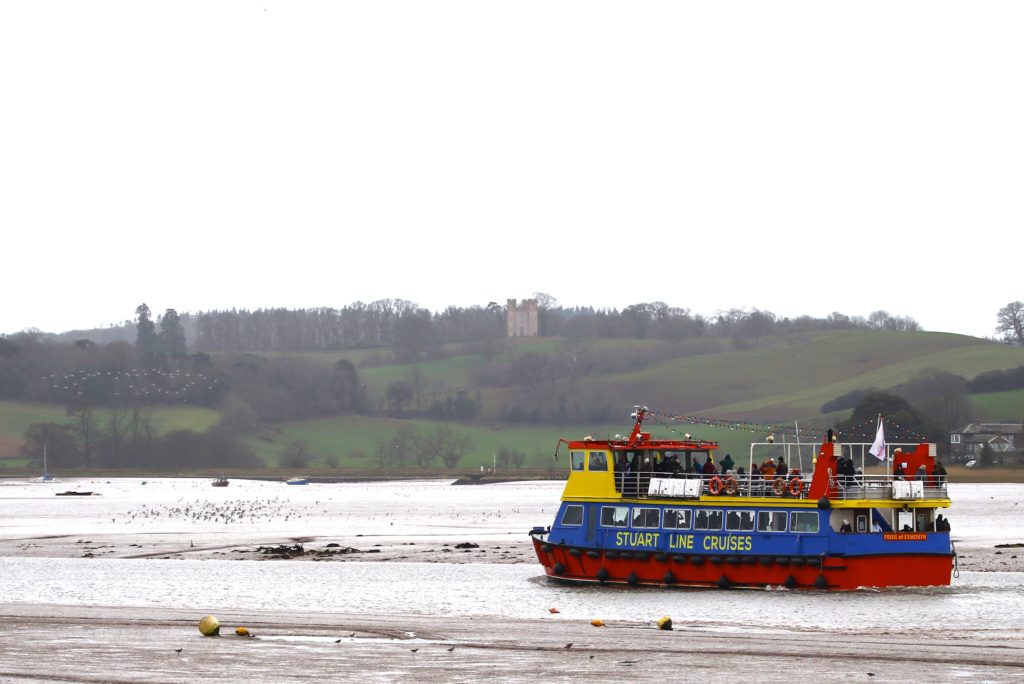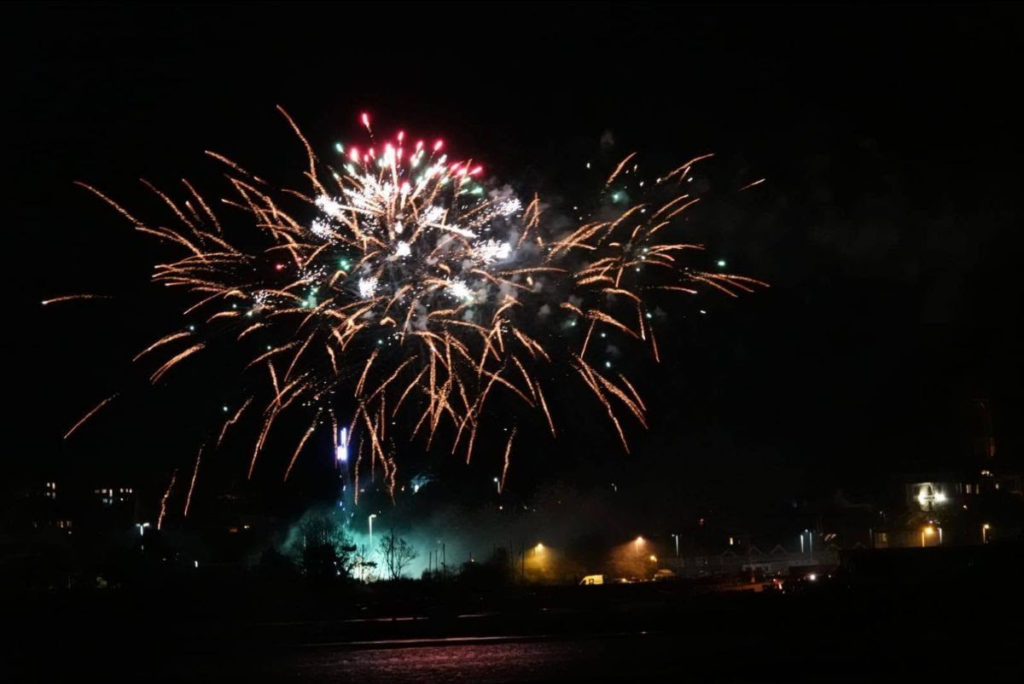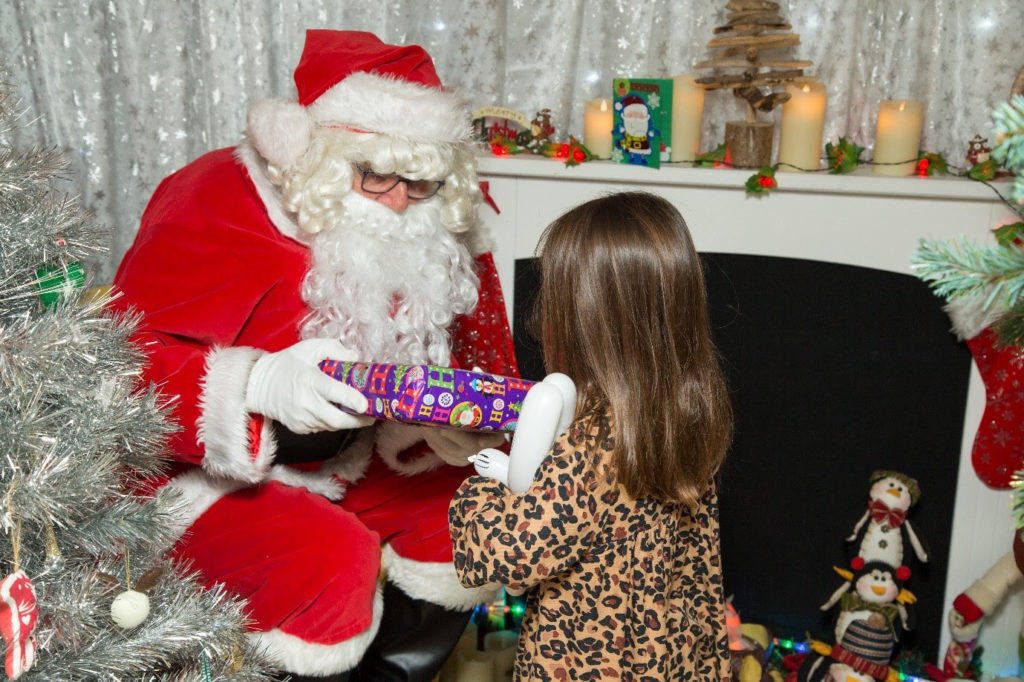 Well, that's it from me for now folks. Thank you so much for your love and support and indeed for taking a few moments out of your day to humour my ramblings – it means the world to us to be able to connect with you in this way and I hope that this write-up brings an element of joy, fun or distraction to your day, as it certainly does mine.
But above all, we really hope that for all of our sake, the roadmap continues on the right track and that we can continue to do what we love most as we head into the winter months.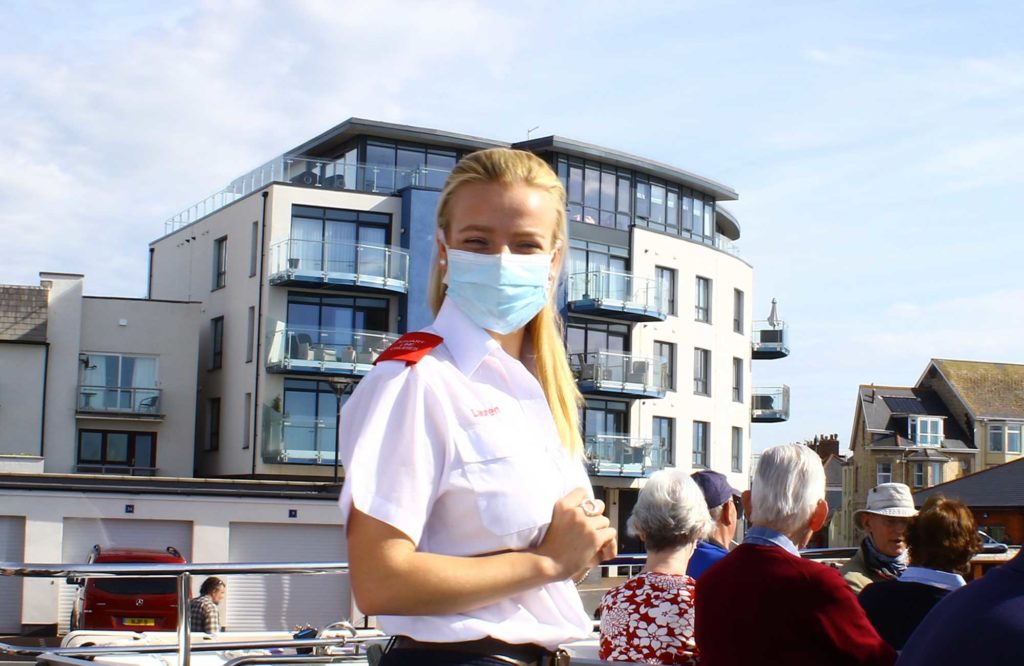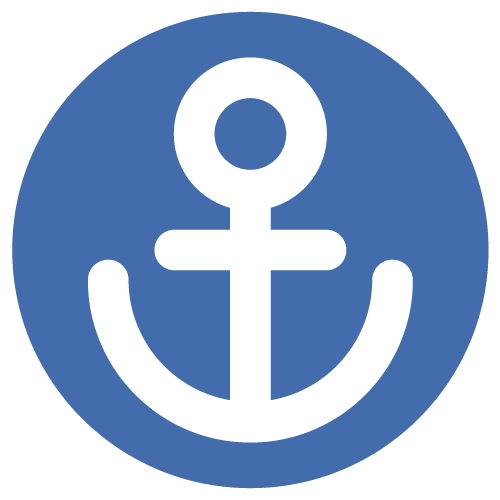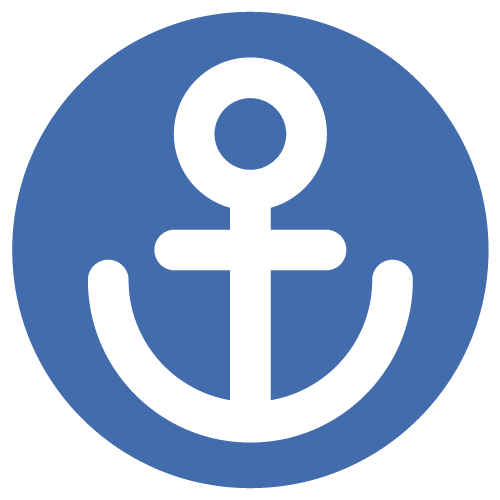 Sign up to our newsletter for monthly highlights, entertaining anecdotes and details of upcoming cruises and events!