Welcome to Stuart Line Cruises' October
Newsletter

For those of you who are new to this monthly sign-up, welcome! And for those who have been loyal readers for some time, welcome back to your favourite read of the month!

Winter River Exe Cruises

Well folks, the changing of the seasons is well and truly upon us; I'm not sure what your window view looks like at this present moment in time but I have woken up to the view of the previously lush green but now half-bare orange and brown trees dancing enthusiastically in the wind and the garden is certainly getting a generous helping of hydration! We have now seen the last of our coastal cruises for the year and as October draws to a close, we do not mourn the end of our season but the exciting beginning of the next.

As of tomorrow, we will officially move on to our winter timetable, which will include Guided Bird Watching Cruises, Winter River Exe Cruises and then once December descends upon us, it will be mince pies and mulled wine all-round for our Festive Special Cruises. So, there is much to look forward to and as we head into undeniably uncertain times, we remain optimistic that there are good times ahead.

The Exe Estuary in winter is a truly wonderful place to be. As one of the main places in the country for its wildlife, the River Exe starts to come alive at this time of year, as thousands of birds arrive for their winter migration. We also start to experience more sightings of the seals on the river as there are fewer private boats zooming around to scare them away.

So, it might be wet and windy my friends and you can sit on the open-top deck to embrace the elements if you wish or you may prefer to sit in the covered and heated saloon with a nice winter warmer or hot chocolate! There is so much fun to be had if you just welcome a little sense of adventure and we very much hope to be able to welcome you aboard at some point soon!

Sail with Santa

We are absolutely thrilled to announce that, following much discussion and meticulous planning, we will be running our famously spectacular Sail with Santa cruises this year! The format of these cruises will of course be different from previous years in order to ensure that we are COVID-Safe – notably, the on board capacity will be reduced to approximately 1/3 of what it would usually be and passengers will be seated at table and chairs in order to limit movement and facilitate appropriate social distancing. The entertainment will be happen at the tables and families will be invited to see Santa by our friendly Elves at a set time-slot, to avoid any queues.

Now, I am not afraid to share with you that our Sail with Santa Cruises are not a profitable enterprise even in a 'normal' year and the planning and administrative process certainly hasn't been straight-forward but we feel that, with all necessary enhanced safety measures in place, this is something that we would like to be able to do for the community – children and families across the county so desperately need something magical and as 'normal' as possible to look forward to in the build-up to Christmas. We are aware that most other local Santa experiences have been cancelled this year and we feel delighted to have been able to accept bookings from a lot of people who have not sailed with Santa previously. In particular, we feel privileged to have taken a large group booking from a local children's charity which supports children with visual impairments. They and their families have had the vast majority of their activities and events cancelled throughout the past 6 months and we just hope that Sail with Santa will give them something wonderful to look forward to and some much needed fun!

Having taken our very first Sail with Santa booking for 2020 back in January this year (!), all of the sailings are now fully booked and the elves are busily getting stuck in to checking their lists, handpicking and wrapping the children's presents!

Anyone who has booked for fewer than 6 people and would like to make up their table to a total of 6 people, with family members from their social bubble, should call our office on 01395 222144 to arrange this.

Sail on, dear Ian

Many of you will have now heard of the terribly sad and untimely passing of Ian Stuart at the start of this month, at the age of just 56. Ian had defied the odds in surviving as long as he did, following his diagnosis of terminal cancer almost exactly a year ago. He fought with great stoicism, determination, unwavering optimism and dignity and not once did he complain of suffering, which is testament to the quality of this remarkable man.

Ian Stuart was born in Lydford, Devon on 1st August 1964 and was the eldest of three siblings. Ian's mother frequently remarks that Ian was an 'absolute nightmare' to raise – he was almost impossible to keep track of, hated school and very much did his own thing from a very early age. He was one of those kids who the teachers would probably think was going nowhere in life, with dreadful exam results (for those he decided to sit), a questionable record of attendance and a tendency to stray. With this in mind, the following account of Ian's life and what he achieved through relentless hard work and sheer determination to prove everybody wrong, seems all the more extraordinary and it is no wonder that he earned nothing but respect from the many people he knew, from all walks of his colourful and full but terribly short life.

And so the story begins…

Stuart Line Cruises was founded in 1968 by Ian's father, Tony Stuart. He operated a small wooden 52-seater boat called 'Seacrest' from the clock tower on Exmouth seafront and became well-known locally for his cries of "half-hour trip around the bay, you pay on the boat"! His new venture proved a real summer hit but he was not the only one doing boat trips at this time, so competition for business was a strong driving force.

Having spent his childhood pottering about on boats, around the docks and along the seafront, Ian Stuart gained his Skipper's ticket on his 18th birthday, in 1982. This enabled him to work alongside his dad, mainly running fishing trips out to sea whilst his dad continued to run the shorter sightseeing trips around the bay.

Ian met Philippa when he was 20 years old and Ian's mother maintains to this day that she was undoubtedly the best thing that ever happened to him. She was level-headed, calm, intelligent and kept Ian firmly on track, diminishing his wayward tendencies. She was the only person Ian would listen to with regards to business and general life – that old-fashioned saying 'behind every successful man

there

stands a very strong woman', springs to mind.

Ian's 'other half', Philippa, purchased the open-top and very basic 'Mini' at a cost of £2500 in 1985. Ian and Philippa started to run 'Mini' together, with Ian at the helm and Philippa in charge of ticket sales on the land. Comfortably seating 75 passengers, 'Mini' was popular throughout the summer, though didn't provide a great deal of comfort during less favourable weather conditions!

Ian took over his father's business in 1992 and in 1994, Ian and Philippa purchased 'Tudor Rose' – this was the real turning point for their ever-growing seasonal business and an exciting time of change for them. 'Tudor Rose' boasted two decks, with a covered and heated saloon, enabling them to start working throughout the year. From

there

, the business continued to grow and the first wedding was held on Tudor Rose in 1995.

In 1997 Ian purchased an even bigger boat called 'Maid of Exmouth' and it was not long before they started their famously spectacular Sail with Santa and Guided Bird Watching Cruises during the winter, both of which still run and are extremely popular today. Philippa was devoted to Ian – fiercely loyal and humored Ian's many weird and wonderful ideas for fancy dress!

Ian was charismatic, good-humored and incredibly generous by nature – character traits which carried him and stayed with him throughout the impressive progression of his career. He was a straight-to-the-point, get up and go-getter, no-nonsense sort of man and what you saw was what you got – he worked incredibly hard for everything that he had and nobody can deny him of that.

From the very start, he thrived on providing fun and memorable experiences for tourists and locals alike but he was hungry for more than that and soon began to look beyond the opportunity to make money by running fun little seasonal boat trips. He saw with wide vision, unmistakable opportunities to facilitate discovery, exploration and education for his passengers both old and young, by making the most of the natural wonders which surround the Exe Estuary and East Devon coastline.

The Exe Estuary is home to thousands of migratory birds in winter and following the huge success of his winter Guided Bird Watching Cruises between November and March, Ian turned his eye to East Devon's Jurassic Coast. The magnificent coastline gained World Heritage Site status by UNESCO in December 2001 and Ian began to take an interest in its rich history, fascinating geology and diverse wildlife, detecting unmistakable potential.

The brand new 'Pride of Exmouth' arrived in 2003, having been built in Millbrook to the specifications which Ian had meticulously planned, at a cost of £350,000. She was without doubt the most state-of-the-art passenger boat of her time, licensed to carry up to 250 passengers and built to European Class C Standards, she was licensed to operate anywhere in the country – yet another enormous turning point for the now very successful Stuart Line Cruises and an asset which truly set them apart from any other passenger boat company in the country.

From

there

, the business continued to go from strength to strength, operating throughout the year on the calm and sheltered waters of the River Exe, come rain or shine and along Devon's two magnificent coastlines during summer. Stuart Line Cruises continue to operate throughout the year today with their fleet of two boats, 'Tudor Rose' and 'Pride of Exmouth', boasting a wide range of special events including Live Band Nights, Air Shows, Exeter Canal Cruises, Geology Day Trips, Sail with Santa and Guided Bird Watching Cruises, as well as regular sailings along the Jurassic Coast, River Exe, and a wide range of Day Trips. Today, Stuart Line Cruises is known as one of Devon's Top Attractions and is widely recognised as one of the very best passenger boat companies in the country, owing to their exceptionally well-maintained and comfortable vessels, unrivalled customer service and wide range of unique experiences, attracting people from far and wide.

Ian was a shrewd businessman with a sharp eye for new opportunities – he was passionate about his home town of Exmouth and the seafront was where his heart was for the duration of his life. His passion for the town and the growth of its economy is something which developed and became increasingly apparent as his career progressed and he was wholeheartedly unafraid to go against the grain. He was an active member of the Exmouth Chamber of Commerce, donated generously to numerous local charities and gave a vital voice to the many environmental matters which have arisen over the years, along Exmouth's expansive seafront and on the Exe Estuary. Ian's expert local knowledge was unquestionable and many people looked to him for advice on a hugely diverse range of subjects.

As the business grew and evolved over the years, Ian started to recognise the groups market within the tourism industry and its potential impact on his year-round business and became a great advocate for this, voicing its importance to fellow attraction owners and accommodation providers across Devon. Ian truly believed that we are all stronger together and worked tirelessly within the coach and group travel industry on a national and international level, ensuring that he invested in numerous annual group travel trade fairs and official association memberships, giving him the opportunity to speak to operators directly and remain at the forefront of the industry.

Ian was forever whizzing around Devon (and up and down the M5 at the various service stations and wherever he went for that matter), speaking to coach drivers and making a note of which coaches were staying where. He passionately believed Devon to be the best destination in the UK for groups and individuals and to be presented with Group Leisure and Travel Awards' prestigious award for 'Best Destination in the UK 2019' on behalf of Devon, among many other accolades over the years, filled him with immense pride.

Despite successfully gaining momentum from the early years which snowballed throughout his career and with every new venture, Ian never appeared to forget where he had come from or how or why it all started – we all joked that even in the most recent years, he was always the first to get his hands dirty when the toilets got blocked on the boats and remained present in all of the day-to-day running of the business and his team at Stuart Line Cruises had a great deal of respect for him for this.

In 2010, Ian was diagnosed with throat cancer. His whole world was turned upside down as he underwent gruelling treatment and his son, Jake stepped in during his absence, having earnt his Skipper's ticket from the MCA – again, at the age of 18 years old and straight out of school. Jake had been involved in the business part-time throughout the majority of his life by this point and business continued as usual. In time, Ian made a full recovery and playfully toyed with the idea of retirement, quite fancying the idea of leaving it all behind and heading to the Caribbean but he adored the business – it was his life and soul and he couldn't stay away for long. Ian went on to live a further 9 years – 9 full years, during which he worked in partnership alongside his son, Jake, who shared Ian's passion for the water from an incredibly young age. The transition from one generation to another has been gradual and incredibly smooth and Ian was able to pass on his depth of knowledge to Jake, who gained a deep-rooted understanding of boat handling and of how to run a business successfully.

Ian's family were devastated when Ian was once again diagnosed with throat cancer, almost exactly one year ago and due to the treatment he had received in 2010, his options were extremely limited this time – the doctors made it clear that Ian's illness was terminal.

Ian filled the last year of his life with a mixture of work, leisure and quality time with his loving family, whilst receiving palliative treatment and fought his illness with great stoicism. His optimism was unrelenting and not once did he complain of suffering; he bore his final illness with courage and dignity, which is testament to the quality of this remarkable man. He delighted in seeing many familiar faces as he went out for short walks around Exmouth Marina and along the seafront over the past couple of months and was able to join 'Pride of Exmouth' for her first cruise, post-lock-down on 4th July, 2020 with Captain Jake at the helm and Philippa at his side.

Although Ian was not directly involved in the running of the business during the past couple of months, Jake continued to confide in his father and sought his advice on various business matters. Ian was selective about what he would and wouldn't advise Jake on, making it abundantly clear that he placed absolute trust in Jake's competence and judgement – he knew that everything was in the very safest of hands and wanted to encourage Jake to take things into his own hands, as he knew he could do it so well – in fact, Ian remarked that Jake is a far better boatman than he ever was and will do far more with Stuart Line Cruises than he ever could.

Ian passed away at the age of 56, following a wonderful week away with his wife, Philippa during which he sat comfortably with an uninterrupted view of the sea, out towards Budleigh Salterton and was thrilled to see Pride of Exmouth sail past with Jake at the helm, during his Jurassic Coast Cruise on Wednesday. He defied the odds in surviving as long as he did, in true spirit of his character and he leaves behind a great legacy which will live on in Stuart Line Cruises and the many lives he touched in so many ways.

The family of Ian Stuart would like to thank everyone for their efforts in providing the most perfect send-off on Thursday 22nd October. In particular, the family would like to thank Exmouth Royal National Lifeboat Institution for their Guard of Honour, Exmouth National Coastwatch Institution for donning their uniforms and lining the seafront, Exmouth Rowing Club for turning out to pay their respects, East Devon District Council for raising the flags at the Clocktower, Duncan Nelmes for playing the bagpipes so beautifully, Exmouth Shantymen for singing the most moving farewell songs as we boarded the boat for Ian's final cruise, Red Zeppelin Aerial Photography and Videography for capturing the day from the sky, Martin Nicholls for being the most fitting leader of our private service, Richard. W. Gegg and Sons for directing the funeral in such a perfectly unique way, Devon's Association of Tourist Attractions for their unwavering support, Devon Signs for producing the board for the front of Exmouth Land Train and a banner for the boat, Daffodils Florists for arranging the beautiful colour-co-ordinated flowers and all local press for spreading the word about our plans for the day.

Above all though, Zena, Philippa, Joanna, Jake and the rest of Ian's family would like to thank the beautiful people of Exmouth wholeheartedly, for taking time out of their day to pay their respects and make this the most wonderful send-off that it could possibly be. People have gone to such great lengths to reach out to us – the flowers, cards, phone calls, emails, children's drawings, handwritten letters and the turnout for Ian's final farewell have been completely overwhelming, heart-warming and truly comforting.

Driving along the seafront as hundreds of people lined the streets, applauded, cheered and threw flowers onto Exmouth Land Train was an incredibly emotional but moving experience for us all and one which we will of course, never forget.

Throughout his life, Ian worked tirelessly to raise the profile of Exmouth, putting the town firmly on the map as a national and international tourist destination, boosting its local economy infinitely and he always tried to support local business as much as he could. Ian's legacy will live on and his achievements will continue to benefit the town and the county in years to come. The owner of 'Aby's' – an independent café on the seafront actually remarked "On Thursday, after the procession at 2pm my café was full of people. Even though Ian is gone, he continues to benefit the town and we thank him for that." Ian would simply love to think that on this special day he was benefitting local business in this way.

Ian gave so much to this town and the community have well and truly given everything back. We feel amazed by the lovely things that people have said about the ways in which Ian has touched their lives. The past year has been so difficult for everyone but we knew one thing for certain and that was that the community deserved to be involved in our celebration of Ian's life – the people of Exmouth meant everything to Ian and their presence on Thursday was what he would have wanted and loved. We were thrilled to be able to achieve this on such a large scale but in an entirely safe manner. It is truly an honour to call Exmouth our home and we know that Ian leaves behind a great legacy which will live on in his son, Jake, as he takes Stuart Line Cruises forward and continues business as usual.

The family of Ian Stuart have been collecting donations for The Royal Devon and Exeter Hospital Ear, Nose and Throat (ENT) Department, where Ian received world-class cancer treatment both in 2010 and throughout the past year. The family would like to thank everyone for their incredibly generous donations which continue to come in and are delighted to announce that they have so far raised over £1000.00.

Sail on, dear Ian. Fair winds and following seas…

Thank you for reading this month's newsletter. I am aware that the tribute to Ian has been lengthy – words cannot do justice really but I have got to try because that's the least I can do for this man. Above all though, don't feel flat or sad. Ian would want us to get up, crack on and make the most of every opportunity that comes our way. The show must (and will) go on!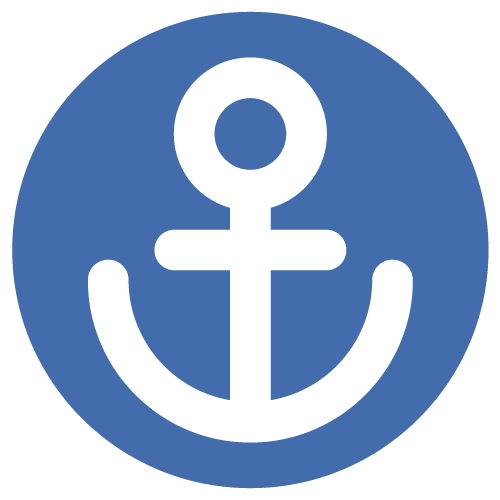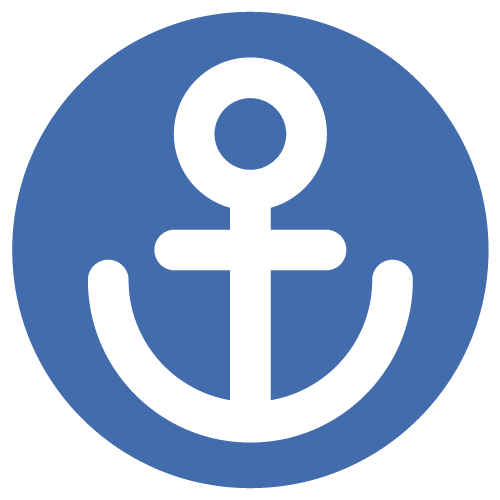 Sign up to our newsletter for monthly highlights, entertaining anecdotes and details of upcoming cruises and events!