Welcome to Stuart Line Cruises' November

Newsletter

!
November's edition will include a round-up of the following highlights from this month as well as details of what to look out for in the next few weeks of festive fun:
Christmas Sell-Out!
It's beginning to look a lot like Christmas!
All I want for Christmas…
CHRISTMAS SELL-OUT!
With our very first Sail with Santa booking received in February 2019, we are delighted to announce that CHRISTMAS IS OFFICIALLY SOLD OUT! Yep, you heard it right, all of our yuletide Special Events including Sail with Santa, two Live Band Nights, our Shared Christmas Boat Party AND the Christmas Day Swim, are all fully booked and have been since 15th November! That's a record-breaker right there, so three cheers to you if you are one of the lucky devils who will be joining us!
However, please do not feel you have missed your chance and do not be disheartened, we do still have numerous opportunities for you to join us for one of our 'Festive Special' River Exe Cruises – these will be running regularly throughout the festive season, including Christmas Eve and Boxing Day and include a complimentary homemade mulled wine and a warm, locally produced mince pie, alongside our award-winning guided tour of the exceptionally tranquil Exe Estuary. A match made in heaven!
IT'S BEGINNING TO LOOK A LOT LIKE CHRISTMAS!
With the above in mind, we are starting to become extremely excited for festivities to commence and we have officially finished adorning our vessels in their usual festive garlands, baubles and enchanting fairy lights. We are hoping to all go down together to buy our Christmas trees tomorrow – and yes, we do love a Christmas Tree-choosing family tradition just as much as the next family!
We are so grateful to our fiercely loyal, returning customers for their repeat bookings over the festive period and look forward to offering a warm welcome to those who are about to experience Christmas with Stuart Line Cruises for the first time – this is our family tradition as well as yours and we hope to make it truly magical.
ALL I WANT FOR CHRISTMAS…
As you are probably aware, we are a small, family-run business. I'm not sure about you but this week I have found myself utterly bombarded with so-called 'Black Friday Bargains' and that's before Friday had even landed – my email inbox, social media and everywhere in between; promises of irresistible savings, introductory offers and money off when you spend x-amount. Discount marketing lures both suppliers and consumers in and is, of course, tempting – we have to compete to keep up, right?
Perhaps not. Our approach may appear revolutionary in the current climate but the reality is, someone has to pay for these bargains and for many businesses, this forces them to underpay their staff, inflate prices for existing customers and disregard supplier quality standards – a sacrifice we simply aren't willing to associate with. Since starting our business in 1968, we have consistently offered value for money – we believe our product to be high-quality and we don't charge more than we need to. Simple and fair.
You will notice that you won't find any Black Friday discounts here at Stuart Line Cruises which may feel like we are being somewhat mean but we feel the reality is quite the opposite. Our focus has always been and will continue to be, providing an experience that is good enough in every way for people to want to return – looking after and therefore retaining our existing customers and absolutely never offering something to new customers that is not available to existing customers.
Happily, feedback has always been, on the whole, extremely positive – turns out, most people are willing to pay a fair price, comprised of running costs, efficient customer service and a memorable, unique experience, with respect for people and our precious environment within which we operate.
With all that in mind, I'm sure you'll agree the build-up to Christmas can be overwhelming, expensive and totally stressful if, like myself in previous years, you fall into the trap. It has been predicted that over the 'Black Friday Sales', Britain is expected to spend billions – vast sums of money will be spent on things which people may not have planned to buy and may not even need, on presents for friends and family who may not even want or like their gift – perhaps they will even be returned or unused – a little something I like to call 'The Christmas Present Pandemonium'. The fact is, there seems to be so much pressure and this is crazy, right?!
Don't get me wrong, I adore Christmas – the food, the decorations, the preparations and the gorgeous aromas that fill the house but to me, Christmas is about love, laughter, family and friendships – spending precious time together and reminding your loved ones just how much they mean to you. Christmas, for me, is a time for close family who I don't get to spend enough time with throughout the rest of the year and to catch up with cherished friends who, again, I simply don't see often enough.
My family, for the first year ever, have decided that we will not be exchanging presents this year and I am really excited about it. If you proposed this to me 5 years ago, my sister and I would probably result to a childish grump for several days, thinking it simply wouldn't be Christmas without presents. But this year is different. Instead, we will all be spending the day together; in the morning we are going to take part in the Exmouth Christmas Day Swim (and yes, I do think that those who have booked themselves onto our warm Christmas Day Swim Cruise with mulled wine and mince pies are FAR wiser and no doubt this will reinforce to me that next year I should volunteer to work on the boat but don't knock it 'til you've tried it, right?!) and in the afternoon, will each bring something to the Christmas dinner table – I'm on the turkey, mum is doing the red cabbage, my sister is bringing a board game, dad will no doubt oversee operations with a large whiskey and so on – we will all have our part to play. That is truly all I want for Christmas.
Simplicity at its' finest and the older I get the more like heaven this sounds!
So here's the thing, I'd be pretty rubbish at my role in marketing if I was promoting a zero spending approach this festive season but what I would like to do, from the bottom of my heart, is to encourage you to think carefully before spending your hard-earned cash on materialistic gifts, potentially losing sight of what it's really all about. I've shared my plans with you, in the hope of reminding you that you do not need to spend unreasonable sums of money in order to have a good time. Go back to basics, use your precious down-time with your families and friends wisely and consider investing in quality time together, either now or over the coming year – have fun, relax and cherish each other's company.
Incidentally, Stuart Line Cruises' gift vouchers are financially inexpensive but enormously good value, offering the gift of time together. They do not have an expiration date and can be used towards any of our cruises – perhaps you'd use yours for a Cream Tea River Exe Cruise with that friend you haven't seen for ages, a Countess Wear Evening Cruise with your lovely mum or a Live Band Night to boogie the night away with your partner!? Whatever you choose, I am sure you will have a truly memorable time.
I warmly wish you a very merry, happy and relaxed Christmas!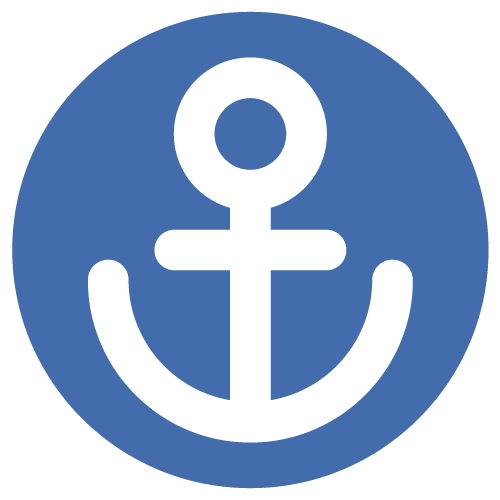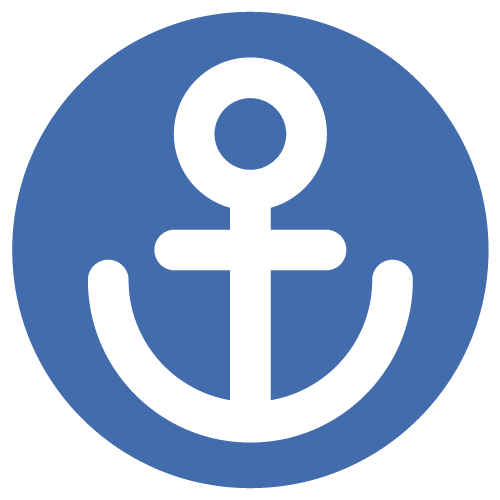 Sign up to our newsletter for monthly highlights, entertaining anecdotes and details of upcoming cruises and events!