Welcome to Stuart Line Cruises' June

Newsletter

!
June's newsletter will include a round-up of the following highlights from the month of June as well as details of what to look out for in the next few weeks:
Summer Solstice
Upcoming Special Events
Devon in a Day
Summer Solstice
Friday 21st June marked the longest day of the year and officially the start of the summer season for us folk living north of the equator and it was truly a beautiful day here in Exmouth from dawn until dusk.
In a moment of possible madness on Thursday evening, I decided to set my alarm for 4am, in order to set out on the Stuart Line tender to catch the sunrise from Pride of Exmouth's mooring at the mouth of the River Exe – of course, I was hoping for a half-decent photograph on my somewhat amateur mobile phone. Very rarely am I up and about at this time and there was something immensely calming in the air; many people report to feel a strong sense of spirituality at the rising of the sun on the Summer Solstice and although I am not particularly religious or 'spiritually-minded', I found the experience to be profoundly peaceful, with only the gentle crashing of the waves on Dawlish Warren and a few early birds singing their morning songs for company.
Along our golden seafront I could see two rowing boats, which I soon recognised to be some keen members of the Exmouth Gig Rowing Club making their way out to sea, no doubt in the hope of the best vantage point. This was reassuring, making me feel slightly less mad – I wasn't the only one!
As dawn started to break I could see that there was quite a lot of cloud cover but this only added to the beauty of the sky as the sun started to break through over Exmouth. I managed to snap somewhere in the region of 100 photos, many of which were frankly rubbish but a select few I deemed good enough to send in to ITV News West Country, having heard earlier in the week that they were asking for people across the region to send in their photos, depicting what they were up to on this special morning.
I returned back to the Marina at about 6am, by which time several familiar local fishermen were along the quayside getting their gear ready and loaded up for a day at sea – this was of course a very 'normal' time for them to have started work but they were quick to crack a joke, over-exaggeratedly tapping their wrists to remind me that Stuart Line are not usually up and about at this time. Tony and his Crew of 'Becky of Ladram' enquired 'what on earth are you doing up at this time?' – presumably unaware that in my other life I am a registered nurse and very well accustomed to being up and all hours but still, it was comforting to know that they cared!
Once home I switched on the ITV West Country News in eager anticipation to see if my photo made the cut but after about 30 minutes, gave up and went back to bed! I'm sure you can imagine my delight at the 6pm news that evening though, when Ian and Philippa Stuart phoned to tell me that they had seen my photo of Pride of Exmouth, spread across their TV screen!
I hope you have enjoyed reading this little snippet of my morning – it was so special, it would have been selfish to have kept it to myself. Perhaps next year we should offer a Summer Solstice Sunrise Cruise? Food for thought but in the meantime, here's a very well-known poem from the one and only…
Shall I compare thee to a summer's day?
Thou art more lovely and more temperate:
Rough winds do shake the darling buds of May,
And summer's lease hath all too short a date:
Sometime too hot the eye of heaven shines,
And often is his gold complexion dimmed,
And every fair from fair sometime declines,
By chance, or nature's changing course untrimmed:
But thy eternal summer shall not fade,
Nor lose possession of that fair thou ow'st,
Nor shall death brag thou wander'st in his shade,
When in eternal lines to time thou grow'st,
So long as men can breathe, or eyes can see,
So long lives this, and this gives life to thee.
(Sonnet 18, by William Shakespeare)
Upcoming Special Events
Countess Wear Evening Cruise – Wednesday 3rd July
Spend an idyllic summer's night relaxing and watching the sunset from the water on our Countess Wear Evening Cruise.
There are only a few times a year when, on the highest of tides, we can sail the full navigable length of the river, past Topsham and right up to Countess Wear, so this really is a special treat.
Silver Bullet Band – Friday 5th July
Live music in Exmouth reaches a whole new level with our Band Night Boat Trips! These gigs are perfect for everyone who loves the South West local music scene but wants to mix it up in our totally unique venue! Sailing on our Pride of Exmouth, you can ditch the pub and have the boat all to yourselves – dancing and singing the night away to your favourite local bands!
Silver Bullet is the rock, pop, soul and blues band that takes the music almost as seriously as they take the fun! With hits from the 50s, 60s, 70s, 80s and beyond, their music has incredible energy and amazing harmonies – perfect for everyone to sing along!
Loaded with a fully stocked and competitively priced bar, we set sail at 7:30pm surrounded by stunning views and hopefully a beautiful sunset, before returning you ashore for 10:30pm.
Devon in a Day
Devon is a vast county with a plethora of activities and attractions which continue to draw domestic and international tourists throughout the year. Clearly, this is a major contributing factor towards keeping small businesses like ourselves alive and we hope that this is something which will continue to grow. We are all aware of global warming and the urgent need to act now in order to prevent further damage to our precious planet and environment to a point of disrepair. I strongly believe that increased domestic travel and a reduction in usage of excessive air travel is something to be highly commended – the good news is that so much of our glorious county is so easily accessible by public transport, meaning that there really is no excuse to pile in the car at every opportunity.
It was an honour for us to be selected by the guys at Dawlish Beach Cams to take part in 'Devon in a Day', alongside Devon's Top Attractions and Great Western Railway. This was a great fun day, with Dawlish Beach Cams setting off at the crack of dawn and travelling across the entire county and back, using the vast railway network to demonstrating its versatility. We hopped on the train with World of Country Life for the leg between Exeter St David's and Exmouth to be interviewed as we travelled on the 'Avocet Line' alongside the stunning Exe Estuary. This gave us the opportunity to explain how Stuart Line Cruises promotes and facilitates a more eco-friendly approach to tourism, encouraging people to go car-free with day cruises along the East and South Devon coastlines and by working collaboratively the GWR network, offering Round Robin Cruises to Topsham and one-way Exeter Canal Cruises, promoting use of the train for the return journey.
We are looking forward to being able to see the finished video and will be sure to share it with you.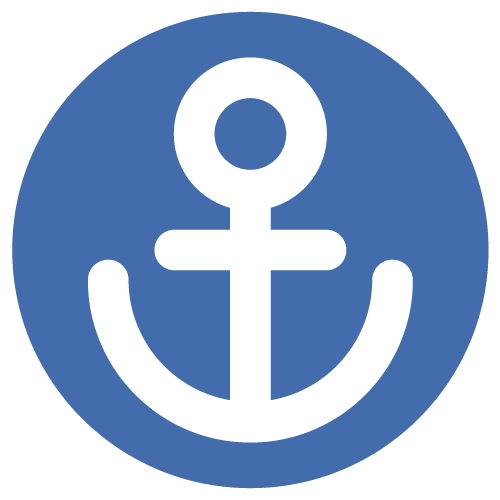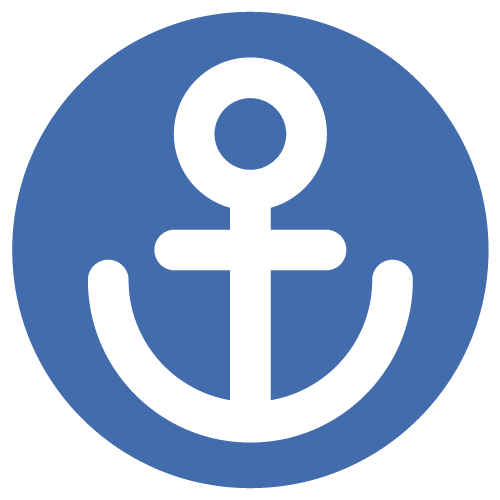 Sign up to our newsletter for monthly highlights, entertaining anecdotes and details of upcoming cruises and events!