Welcome to Stuart Line Cruises' July Newsletter!
July's edition will include a round-up of the following highlights from this glorious month as well as details of what to look out for in the next few weeks:
Private Charter
#2minutebeachclean
The National Trust
Upcoming Special Events
Whatever floats your boat!
19.07.2019
Captain Jake and his Crew set sail from Exmouth at around 15:00, in order to arrive into Torquay Marina for 17:00. Having decorated the boat according to the Bride and Groom's wishes on the way down, we were greeted by the caterer, saxophonist and DJ, with whom we had arranged to meet on the pontoon. Having helped them all onto Pride of Exmouth with their gear, we were able to get ready for the imminent arrival of our wedding guests. Despite drizzly weather conditions, the excited party arrived in fine spirits, further elated once aboard, by the prompt provision of a delightful glass of summer Pimm's and uplifting live Jazz from the Saxophonist.
Departing from Torquay Marina at 18:00, we sailed around Torbay among an abundance of coastal wildlife including Gannets, Seals and Porpoises at Berry Head. The BBQ was served on the upper deck as the guests merrily chatted – some remaining up and others heading downstairs.
At the end of the feast, the tables and chairs were moved to the sides of the saloon, making way for a spacious dance floor. The prosecco for the toast was handed to the guests at 20:00 and after the speeches and the cutting of the beautiful wedding cake, the DJ hit the decks with 'Despacito', accompanied once again by the lilting dulcet tones of the improvising Saxophonist, for the first dance. It was exactly how the Bride and Groom wanted it to be and when they could no longer resist, the guests eagerly joined them on the dance floor, ready to party the night away!
The local cheese selection, paired with fine ruby port was served at 21:30, by which time some appetites had been sufficiently rebuilt and we returned to harbour for 22:30!
The excitable guests disembarked and once the Bride and Groom had said their farewells, they thanked Jake and his team sincerely, for making their wedding reception "everything we had hoped for and more".
Stuart Line Cruises are highly experienced in offering a wide range of private charter packages for anniversaries, birthday parties, corporate events and so on but it has been a real joy and a great privilege for us to have hosted four wonderful wedding receptions aboard Pride of Exmouth throughout July alone.
Our flagship vessel, Pride of Exmouth, continues to exhibit excellent versatility since her major refit in 2017, comfortably accommodating large groups, a wide range of catering options and live music. We are extremely fortunate to be able to land at a number of local marinas, harbours and ports, meaning that we are by no means restricted in terms of location. Her open top deck boasts uninterrupted views over our glorious East and South Devon Coastal surroundings whilst the covered lower saloon ensures complete shelter from the Great British Summer!
Whatever your requirements are afloat – from catering and music to overall event management, Stuart Line Cruises are highly experienced in ensuring the most perfectly unique party.
#2MinuteBeachClean
We are so proud to call this home. Our glorious golden beach, with not a single piece of plastic or rubbish in sight.
The 2 minute beach clean is an extremely simple initiative, founded in 2009. It's easy and everyone can get involved; simply take 2 minutes out of your day to pick up litter at the beach. That's it! Of course, there's more to it than just simply picking up someone else's forgotten fish and chips bag or plastic bottle, it's about recognising social responsibility and encouraging the people who live beside, visit and love the beach to take responsibility for their patch.
I was absolutely delighted as I walked along the seafront to work one morning this week (I know right, my morning commute is literally a walk along the beach – jealous, aren't you?!), to see these new bins (one for non-recyclables and one for mixed recyclables) and a litter picker neatly placed at the bottom of the steps. Of course it is important to acknowledge that personal safety must prevail – I would never encourage people to pick up litter with their bare hands but with this nifty litter picker it is safe and easy!
Unfortunately (or rather fortunately really), as you can see from my photos, there was absolutely no litter anywhere in sight on this particular morning, meaning that I was unable to take part on this occasion but I look forward to doing so in the future!
Here's to people having great ideas and putting them into practice! And here's to one of the cleanest beaches I've ever seen!
The National Trust and the Jurassic Coast
The Jurassic Coast is England's only Natural World Heritage Site and has been voted by UNESCO to be one of the most historically significant in the world, alongside the likes of The Great Barrier Reef, The Grand Canyon and The Great Wall of China – to name but a few! The dramatic coastline spans 95 miles, displaying some 185 million years of the Earth's history and is considered by geologists and geomorphologists to be one of the most significant teaching and research sites in the entire world.
Aside from the fascinating history, it is absolutely mindbogglingly beautiful, over-run with incredible coastal wildlife AND the oldest end, comprised of 250 million year old Triassic rock, is right on our doorstep! Safe to say, we consider ourselves pretty damn lucky and it is a great privilege for us to be able to showcase this precious coastline to passengers from an entirely unique perspective, on a regular basis throughout the Summer months.
We have recently enjoyed our biannual Jurassic Coast Cruises from Lyme Regis, organised and run by The National Trust. This is classed as one of our 'Special Events' and it is always a treat for us to operate from Lyme Regis as this is not a regular departure point for us. The weather was fine and as usual, the cruises were completely full, with a lengthy waiting list for those who didn't get round to booking far enough in advance. The National Trust provided an expert commentator, who's local geological knowledge was second to none and the on-board atmosphere was most enjoyable, with an abundance of hot and cold drinks, Devon Cream Teas and award-winning 'Purbeck' ice cream to satisfy the sense – how very apt!
Teignmouth Carnival Cruise – Thursday 1st August
Gather your family and friends to set sail from Exmouth Marina at 6.00pm, sailing along the stunning South Devon coastline, into the River Teign and right into the midst of the carnival festivities of Teignmouth!
Historically, carnivals date back hundreds of years to the Catholic region in Italy. A tradition was created where a wild costume festival would be held just before the first day of Lent when Catholics were to abstain from eating meat. These festivals were called 'Carnevale' meaning 'to put away the meat'. As time passed, carnivals in Italy became quite famous and began to spread. As other Europeans countries began to take root in further parts of the world, they took with them their tradition of celebrating carnival!
Devon is no exception to this! Teignmouth Carnival Week is the highlight event of the summer in Teignmouth, a whole week-long celebration that is fun for all the family!
The festival is packed with family friendly events and entertainment across the town, with the highlight being the Carnival procession through the streets. There are children's workshops, entertainers, demonstrations, live music, stalls and heaps of family friendly fun all adding to the popularity of one of the Summer highlights in Devon!
As we land in Teignmouth, you will be able to make your way to watch the carnival procession through the town which generally starts at around 7.00pm. After that there is then plenty of time for you to explore and enjoy the carnival atmosphere that emanates all around!
Once we have had our fill, we then board the boat again to set sail for home. This is when we are treated to the best view of the fabulous and extravagant firework display from the boat – what a great way to end a spectacular day!
Sailing aboard our Pride of Exmouth, you can choose from seating on our outdoor upper deck which has plenty of fresh air and atmosphere or our indoor heated saloon with huge windows for great viewing! There is a fully licensed bar on board serving a choice of local ales and gin, alongside a range of hot and cold refreshments and snacks.
Exeter Canal Cruises
Exeter Ship Canal spans 6 miles from Turf Lock right up into the heart of Exeter City Centre and is the oldest working ship canal in Europe, originally commissioned in 1566.
Our popular Exeter Canal Cruise leaves our home waters of the River Exe at Turf Lock – the start of the Exeter Ship Canal and first pound lock to be built on any British waterway. The vessel meanders through reeds, under the main M5 Motorway bridge and as we glide further along the canal we soon bring traffic to a standstill as one of Exeter's main roads comes to a halt, with the Countess Wear Swing Bridge ceremoniously opening to allow our passage through. Designed to allow large vessels to pass, it is rarely used now but is kept busy with the 36,000 vehicles that use the bridge every day!
Depending on your departure point you will either arrive at the seaside town of Exmouth or Exeter's Historic Quayside.
Exmouth is one of the oldest and most picturesque seaside towns in Devon with two miles of golden sandy beaches The Marina, seafront and town centre have plenty of cafes and restaurants serving a wide range of delicious local produce, along with shops and entertainment venues.
Exeter Quay is one of the most beautiful parts of the city with its unique architecture and mix of historic and contemporary design. There are plenty of antique shops, boutiques and a range of cafes, restaurants and bars for you to enjoy some great food whilst soaking up the cosmopolitan atmosphere of the Quay. Exeter Cathedral is also easily accessible, which is well worth a visit if you have the time.
Friday 26th July (Exmouth to Exeter) – FULL
Friday 26th July (Exeter to Exmouth) – ALMOST FULL

Monday 23rd September (Exmouth to Exeter) – FULL
Monday 23rd September (Exeter to Exmouth) – FULL
Dates for 2020 are now online, with bookings already being made, so book early in order to avoid disappointment!
Live Band Nights
Live music in Exmouth reaches a whole new level with our Band Night Boat Trips!
These gigs are perfect for everyone who loves the South West local music scene but wants to mix it up in our totally unique venue! Sailing on our Pride of Exmouth, you can ditch the pub and have the boat all to yourselves – dancing and singing the night away to your favourite local bands!
Loaded with a fully stocked and competitively priced bar, serving a range of local ales, gin and more, we set sail at 7.30pm surrounded by stunning views and beautiful sunsets before returning you ashore for 10.30pm!
Saturday 27th July – Reckless – FULL
Saturday 10th August – Carnaby Street – FULL
Friday 27th September – Reggaskas – SPACES REMAINING
Friday 6th December – Reflex 80 – SPACES REMAINING
Friday 20th December – Filta – ALMOST FULL
We hope that you have enjoyed reading this month's edition and look forward to seeing you again soon!

With Best Wishes,

From the Stuarts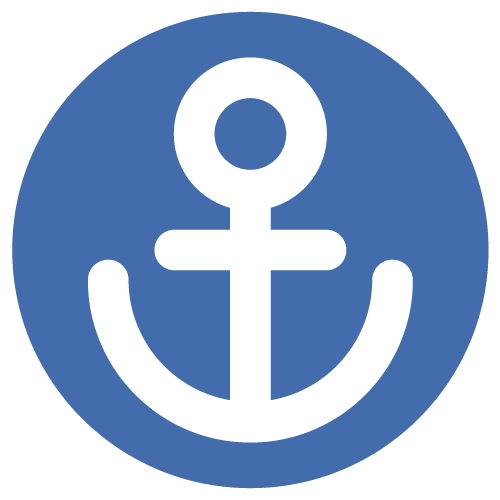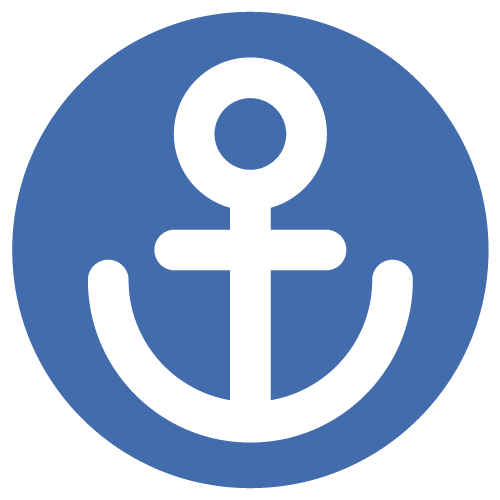 Sign up to our newsletter for monthly highlights, entertaining anecdotes and details of upcoming cruises and events!