Welcome to Stuart Line Cruises' August Newsletter!
August's edition will include a round-up of the following highlights from this rather damp but glorious month as well as details of what to look out for in the next few weeks:
The Jurassic Coast
Sidmouth Air Show
Hop Aboard!
Upcoming Special Events
Treasures of the Jurassic Coast
The Jurassic Coast is England's only Natural World Heritage Site, spanning 95 miles from the oldest section in Exmouth to Old Harry Rocks in Dorset and boasting an abundance of fascinating geology, history and wildlife. Furthermore, the coastline has been voted by UNESCO to be one of the most significant world heritage sites in the world for its history and geology, alongside The Great Barrier Reef, The Grand Canyon and The Great Wall of China – safe to say, it's pretty special. We are so fortunate to be able to view the coastline from the unique perspective of the water on a regular basis during the summer and feel privileged to share this experience with our passengers.
Like much of our precious world, sections of the Jurassic Coastline are capricious and the wildlife that inhabits them is at the mercy of its volatile nature. A recent landslide at Straight Point left us feeling concerned for the welfare of the magnificent pair of Peregrine Falcons and their nest which we had been lucky enough to spot on a few occasions, precariously balanced on the face of the cliffs, close to the thriving Kittiwake colony. For several days they were nowhere to be seen and we feared the worst.
Peregrine Falcons are a powerful bird of prey, distinctly identifiable by their blueish, grey and white feathers, yellow legs and short, hooked, yellow and black beak. They aren't easy to spot in the wild as they are often hidden in the trees and undergrowth and may be mistaken at a distance by the eye of a novice, for a pigeon or other medium-sized bird. They find nourishment in wading birds, pigeons and small ducks and it's no wonder therefore, that they appear to be thriving along our East and South Devon coastlines. Perhaps most fascinating however, is the fact that the Peregrine Falcon is the fastest creature on the planet, reaching diving speeds of up to 200mph – that's even faster than a Cheetah – how awesome to think that we are lucky enough to see these beautiful creatures in the wild, right on our doorstep!
Despite routine, there are times in life when we experience something extra special and are reminded of the beauty of the earth and indeed, why we do what we do. We were overjoyed yesterday, when we spotted what we can only imagine must be the same pair of Peregrines, shading themselves from the heat of the midday sun, during one of our popular Mini Coastal Cruises. Although we believe their nest may have been perished by the landslide, we are relieved that these guys still find safety, nourishment and comfort here at Straight Point and hope that they will continue to thrive.
Sidmouth Air Show
Flight details for this year's airshow were released fairly last minute and with a long list of provisional ticket reservations accumulated over the months prior to the event, it was all hands to the pump once the decision had been made to go ahead with our cruise!
With tickets rapidly sold out in the space of less than 24 hours, we set sail with a full boat from Exmouth Marina at 16:15, cruising along the stunning Jurassic Coastline of East Devon. Captain Jake delivered an informative and entertaining live commentary on the history, geology and wildlife of our surroundings whilst his Crew busily served drinks and snacks from the on-board fully licensed bar. The contentment in the atmosphere was infectious – this was one of those summer nights where the sun was shining and the sea conditions were flat calm – one we would all look back on and fondly cherish.
We arrived into the heart of the bay at Sidmouth, dropped anchor and waited in eager anticipation of what was to follow. The sky was blue, the sun was shining, the visibility was clear and there was barely a cloud in sight! Perfect.
Rather sadly, the RAF Falcons Parachute Display Team team did not appear as scheduled to commence the display at 18:00 however, this did not appear to dampen the atmosphere, nor the excitement! First up, the Twirlybatics Pitts Special Aerobatic display soared over our heads, wooing the crowds with their impressively low paths and gorgeous reflections on their wings, owing to the slowly sinking sun. The Battle of Britain Memorial Flight Spitfire then hit the stage, closely followed by the Strikemaster Jet Display Team and finally the RAF Chinook Display Team – my personal favourite!
Despite the absence of the ever-favoured Red Arrows this year (due to a commitment in North America – yeah, we'll let them off!), the air display was spectacular from start to finish and we felt incredibly lucky to have what were undoubtedly the best seats in the house!
Huge thanks to the organisers and to Sidmouth Lifeboat volunteers for policing the exclusion zone and ensuring the safety of everyone.
Hop Aboard!
Stuart Line Cruises are offering an exciting opportunity to work as part of a highly professional and efficient boat crew team. We are looking to recruit someone who will positively contribute to the success of the best passenger boat company in the South West (yes, we are a bit biased!) by adopting a helpful approach and a willingness to use own initiative, whilst working adaptively and collaboratively with others.
The vacant position is full time with the opportunity for career progression through the business, for the right candidate.
For further information or to apply for this position, please email info@stuartlinecruises.co.uk or pop in to our office and say hi!
Evening Triassic Coast Cruise
We are delighted to be collaborating with the Jurassic Coast Trust once again this year, for our Evening Triassic Coast Cruise.
The Jurassic Coast Trust is the independent charity responsible for managing England's only Natural World Heritage Site. Their vision is for everyone to love, understand and value this natural phenomenon and their mission is to enable everyone to have the best possible experience of it – be it learn, enjoy, work or study.
So, this is where Stuart Line Cruises come in; we offer the only opportunity along the oldest section of the World Heritage Site, for people to view The Jurassic Coast from the entirely unique perspective of the water. We feel that we play a significant role in the vision of the Jurassic Coast Trust in facilitating love, understanding, value and respect for the dramatic and volatile East Devon coastline and feel that it is our privilege to do so on a regular basis throughout the summer.
We hold our partnership with the wonderful Jurassic Coast Trust in very high regard and are delighted to support the work that they do, by donating our largest vessel, Pride of Exmouth for this annual event. The Evening Triassic Coast Cruise will set sail from Exmouth Marina on Thursday 12th Septemberat 18:30, returning for approximately 21:30 and will feature an expert commentary from local Jurassic Coast ambassadors. Tickets are £10 per person, must be booked online and all proceeds will be donated directly to the Jurassic Coast Trust.
OK guys, I'll admit it – it's too early for most of us to mention the looming 'c-word' however, for those of you who are super organised and already looking ahead, our Christmas timetable is now live on our website! There you go, I've said it so no complaints if you leave it 'til the last minute and we are fully booked!

Now, MOVING SWIFTLY ON!!
For those of you who aren't quite mentally prepared to think about the 'c-word' just yet, perhaps you'd prefer to consider the exciting array of Autumnal adventures which we have on offer?

November is set to be an eventful month this year, kick-started by our annual fireworks cruise, which is already starting to fill up and then swiftly followed with our first bird watching cruise of the season! We are thrilled to be welcoming ornithologists Dave and Derek back aboard, who will be providing expert commentary throughout the season.
We have three band nights remaining for 2019, one of which is already full but two of which do still have some spaces, so here's the lineup:

Friday 27th September – The Reggaskas are a seven piece band that play original alternative music with an unique but cheeky reggae ska vibe! Female fronted with a strong rhythm section of drums, bass, guitar and keys accompanied by a lively brass section of saxophone and trumpet – their vibe definitely entertains the crowds!

Tickets are just £10 and cruises will set sail from Exmouth Marina at 19:30, returning for approximately 22:30.
Friday 6th December (Christmas Band Night) – Reflex 80 – this two-piece act performs all of your favourite hits of the 1980's including Wham, Erasure, Duran Duran, Madonna, Communards and Banarama to name just a few! So it's time to grab anything neon and come and pay tribute to everything we love about the Eighties!

Tickets are just £10 and cruises will set sail from Exmouth Marina at 19:30, returning for approximately 22:30.
Follow us on Facebook to keep up to date with all the latest goings on at Stuart Line Cruises, we post regularly so check us out here!
Want to learn more about our boats, trips, or book your place on one of our cruises? You can do all that and more on the Stuart Line website!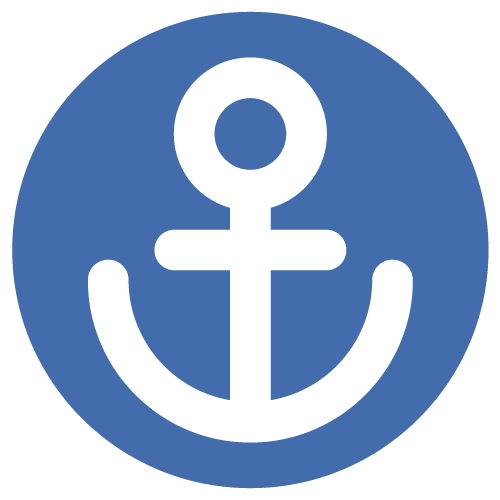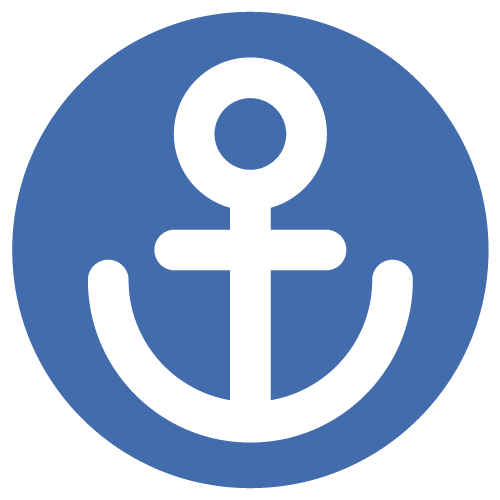 Sign up to our newsletter for monthly highlights, entertaining anecdotes and details of upcoming cruises and events!