Welcome to Stuart Line Cruises' July Newsletter
For those of you who are new to this monthly sign-up, welcome! And for those who have been loyal readers for some time, welcome back to your favourite read of the month! 
Back to Business! 
It has been a good month, by Jove!
The past month has sailed by in a flash and I can't quite believe that I am sat here on a rainy Saturday afternoon in my office, contemplating July's newsletter content. It has come around so fast but you know what they say – time flies when you're having fun!
July has been wonderful and overwhelming and magical all at once. We feel so fortunate to be back up and running again and are so indescribably grateful to each and every passenger and passer-by, who have shown nothing but encouragement and support towards us.
We have shared some truly memorable moments with you over the past month on some very special cruises indeed and I hope that you will enjoy reading about a few of them, which I am about to share with you…
Fantastic Jurassic!
Our Jurassic Coast Cruises have proven a real hit so far this season, with each one running at or near full capacity (our 'new' capacity, that is)! Now, I am quite aware that I tend to harp on unreservedly to anyone within earshot about how much I adore the Jurassic Coast and I do not apologise for this – the 250-million-year-old Triassic red cliffs near Orcombe Point are magnificent and the facts relating to their history and geology are mind-blowing – not to mention the diverse marine wildlife which appears to be thriving in Lyme Bay – Peregrine Falcons, Dolphins, Gannets and many other species. It really does sell itself but over the past few weeks or so, we have been blessed with near-perfect conditions – that's clear blue skies, bright sunshine, crystal clear water, rare wildlife sightings and highly favourable wind direction, resulting in flat calm water – the cruises have been truly sensational and loved by all.
The global pandemic has hit many of us extremely hard, forcing us to face unexpected challenges which are beyond our control and mental health has been a very real concern for so many. So many people have missed out on time spent with their families or have had holidays cancelled but I can honestly say, with my hand on my heart, that with views like the one above right on our doorstep, there is no place we would rather be and it gives us nothing but pleasure to be able to share this with you.
Huge thanks to Red Zeppelin Photography and Videography for capturing this perfect moment near Ladram Bay, as we headed for Sidmouth last week.
Let the good times roll…
Last month I featured a little edit in my newsletter, entitled 'Let the good times roll…'; I included details of some of our upcoming Special Events but these felt like a world away from what our 'lock-down' life felt like. So, I thought it may be entirely appropriate to use the same heading again, to update you on how the good times are rolling!
I would like to highlight one of our recent Special Events, which this time last month I was really looking forward to but seemed a distant dream and now stands out to me as my favourite evenings so far, since re-opening.
Of course, we were hugely excited for the Countess Wear Evening Cruise but it was hard to imagine what it would be like and I couldn't help but wonder if it would be as enjoyable as before, given the new restrictions which we hold a moral responsibility to facilitate and enforce as best we can.
The Countess Wear Evening Cruise took place, as planned on Tuesday 21st July. This was our first Special Event of the summer season which had been able to go ahead as planned and we were overwhelmed by the number of bookings which came flooding in during the week and days leading up to it. We made the decision to run both boats for the evening; the weather was set to be glorious and it felt like an opportunity for a perfect summers evening, not to be missed.
I noticed the Spring Tide start to aggressively flood past the docks entrance and into the river about an hour before boarding time. For those who aren't aware, we are only able to run this particular cruise on an exceptionally high Spring Tide, which is one of the reasons that it is so special!
As soon as we left the docks and started to head up river, the water was as smooth as ever and it was starting to transition into a perfectly tranquil evening on the Exe, as we meandered up in convoy towards Topsham. Daylight began to turn into evening at around 20:00 and by the time we headed under the main M5 motorway bridge past Topsham, the fierce evening sun drenched everything in its path in a vibrant orange glow.
It was absolutely beautiful.
The on-board atmosphere was happy and relaxed; the Crew worked tirelessly and energetically, serving passengers in their seats – local beer, crisp cold Sauvignon, light-hearted chatter and the occasional clinking of glasses all made for a cosmopolitan feel – perhaps the closest that most had been to being 'on holiday' for several months.
As we approached the furthest navigable point of the River Exe, passengers waved to jolly folk in their waterside gardens and on their balconies, dining Al Fresco. The bright orange sun was blinding by this point and everyone on board appeared fixated to its beauty. I took loads of photos but they never quite do justice to 'the real deal'.
We turned slowly at Countess Wear and there was a group of Kayakers and a large ballet of white Swans – people and nature enjoying the blissful evening as one. It was heavenly.
As we started to make our way back down the river, the scenery was just as mesmerising and many passengers faced towards the stern of the boat, with their eyes still fixed to the setting sun, as it narrowed into an orange dot and disappeared off of the horizon. By this point we were at Lympstone, sailing close to the orange cliffs on the high tide and the air became chilly. It felt sleepy and relaxed and people kept warm with blankets.
We arrived back to Exmouth Docks for around 21:30 and as passengers disembarked, they had nothing but praise and thanks for such a wonderful evening. This was reciprocated by our Skipper and Crew who also thoroughly enjoyed the evening!
Our next Countess Wear Evening Cruise will be on 19th August and this will be the last of the year. Let's hope for an evening as perfect as this.
Thank you!
One of things which has struck me most about re-opening our family business, is just how understanding and encouraging people have been towards us. I often remark at how fortunate we are to be backed so firmly by our local community and we have honestly been made to feel that our neighbours and regular passengers have wanted nothing more than to watch us succeed in our 'new normal'. We have felt overwhelmed by the support which people have offered, not only by booking their experiences with us but in their words of encouragement both in person and via emails, telephone calls and on social media – they have made it abundantly clear that they have been really routing for us and for this we are extremely thankful. Your support has filled us with courage, allowing us to offer the same warm welcome and memorable experience for visitors which we have built our reputation upon, whist feeling confident in our new operational procedures, making people feel safe and this is something which is clearly reflected in the feedback and reviews which people have taken the time to publish about us.
Whilst I am on the subject of thanks, I must also take a moment to mention our team of Skippers, Crew and shore-based staff because we quite simply could not do this without them. We are a family-run business and our staff have felt like a seamless extension of our own family – they have adapted and shown focus and determination to work towards a mutual goal for our business. We are still learning every day but thanks to their collaboration and dedication, we find ourselves starting to relax into our adjusted way of operating and we are delighted to report that it is working very well indeed.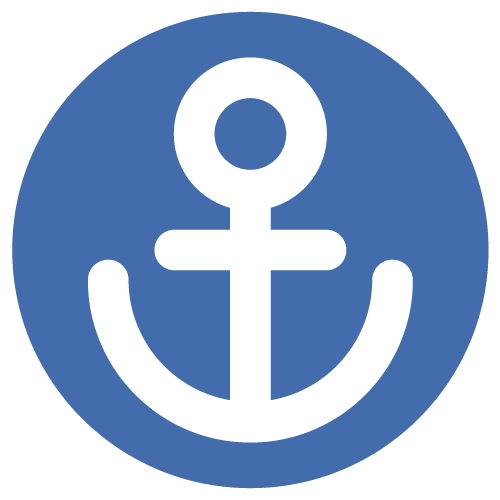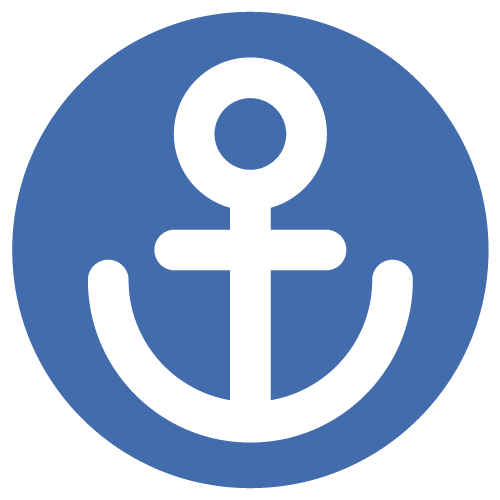 Sign up to our newsletter for monthly highlights, entertaining anecdotes and details of upcoming cruises and events!